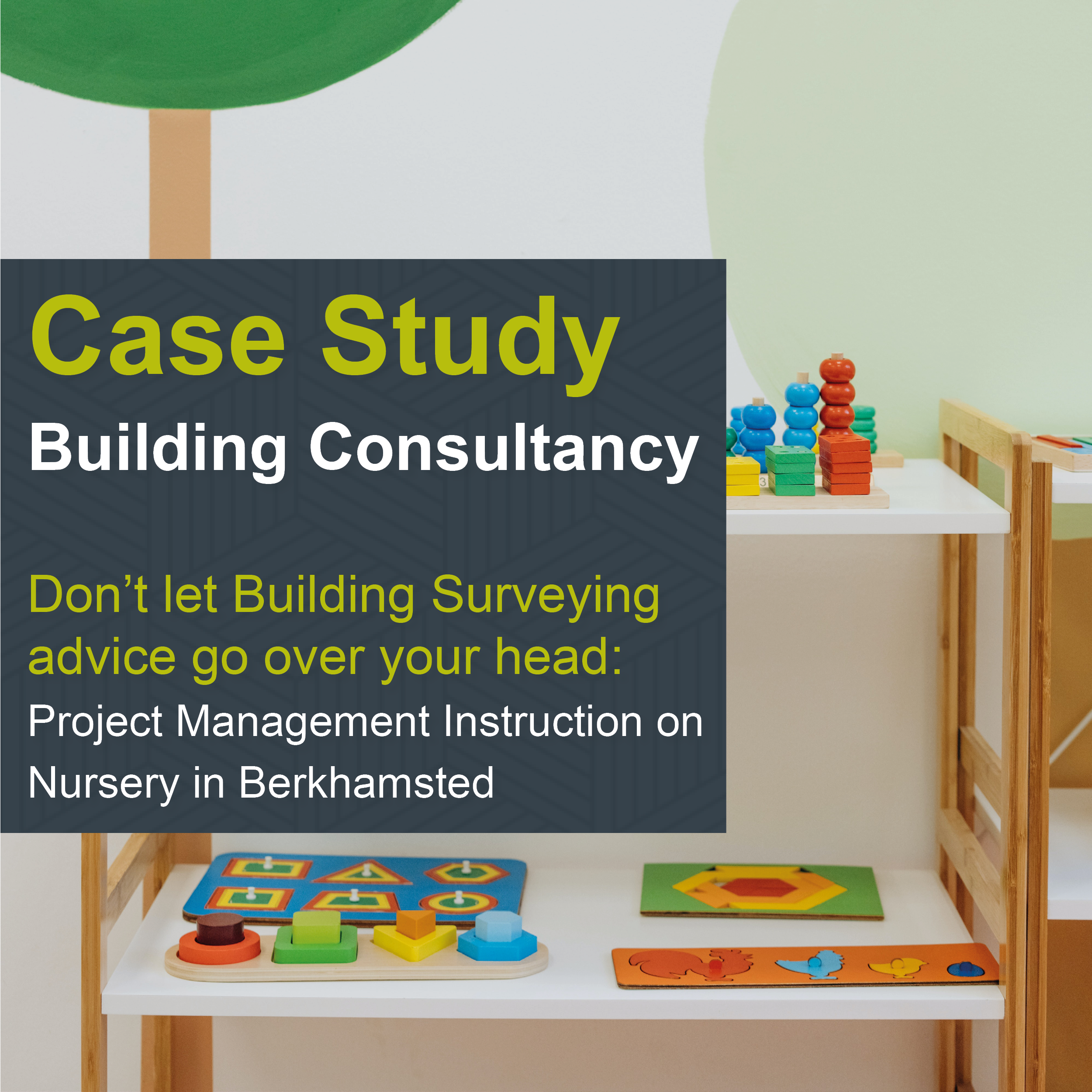 Don't let Building Surveying advice go over your head: Project Management Instruction on Nursery in Berkhamsted
October 10, 2022
3,900 sq ft of Nursery premises in Berkhamsted
| | |
| --- | --- |
| Overview | Our Building Surveying team was instructed to act on behalf of the nursery with regard to reroofing the existing building. The roof covering had failed and ad hoc repairs had provided some longevity to the roof covering. However, the covering was now considered to be at the end of its useable life. Action was needed to avoid a catastrophic failure occurring, which would have forced the children's nursery to close while emergency works were undertaken. |
Result

Rather than simply suggesting a like for like replacement, our Building Surveyors considered the replacement of the existing mineral fibre felt system with a more robust EDPM system.  Other issues were identified with regard to poor penetrations of air conditioning units into the building and failed roof lights. 

These works were incorporated into the overall scheme along with upgrading the insulation to meet current building regulation standards.  Therefore, what may have appeared a simple roofing project on the whole required extensive planning to ensure the nursery remained open and all children's safety was maintained. 

By using Kirkby Diamond other historic issues with the property were able to be addressed rather than simply replacing the roof on a like for like basis.  The client now has a watertight building with a guarantee on the roof of 25 years.
Photo by Mikhail Nilov: https://www.pexels.com/photo/colorful-toys-on-the-shelves-8924163/