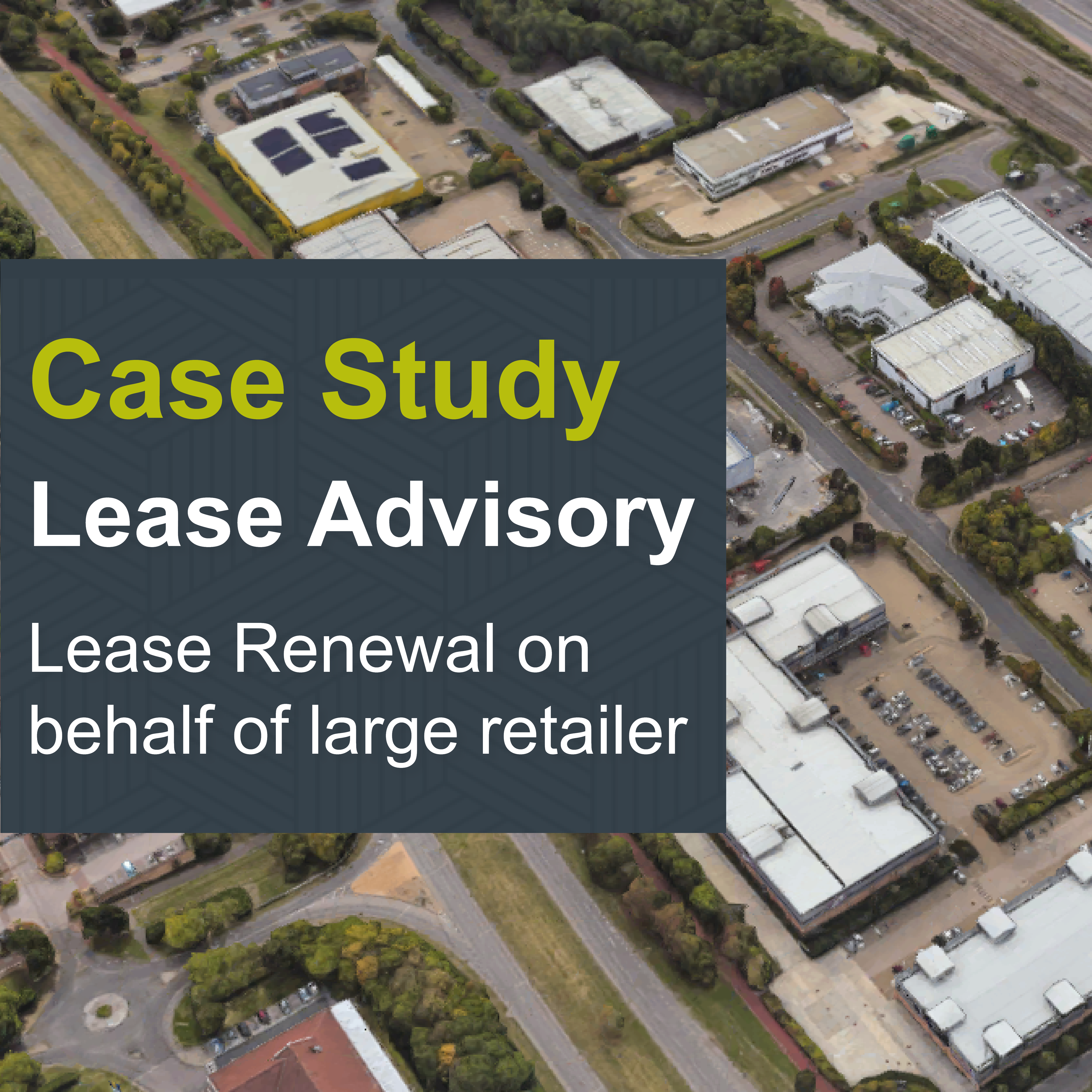 Lease Renewal completed on behalf of one of the UK's largest retailers of angling equipment
July 26, 2023
Grampian Gate, Winterhill Retail Park, Milton Keynes
Overview

 

Kirkby Diamond were instructed by the tenant, who are one of the largest retailers of angling equipment in the UK. The lease was due to expire, and the landlord had proposed a significant rent increase on unfavourable terms.

After inspecting the property, reviewing the lease documents and using our local market knowledge, we completed a market rental appraisal. The view was that a more sensible rent and lease terms should be agreed to reflect our client's occupational requirements and the wider retail market, otherwise, alternative accommodation should be considered. As such, professional advice was given to both the lease renewal and a possible relocation. 
Result

 

Understanding our client's requirements was crucial to negotiations - cost and location were key. We undertook a dual approach in undertaking a search for viable alternative accommodation at the same time as maintaining negotiations on the renewal.  This allowed us to advise the client and allow them to make an informed decision.

Having the experience of renewal negotiations and the supporting market evidence, we eventually completed the lease renewal, securing our client a significant discount from the landlord's proposal, including more market led terms and an attractive rent-free period, whilst also maintaining security of tenure.