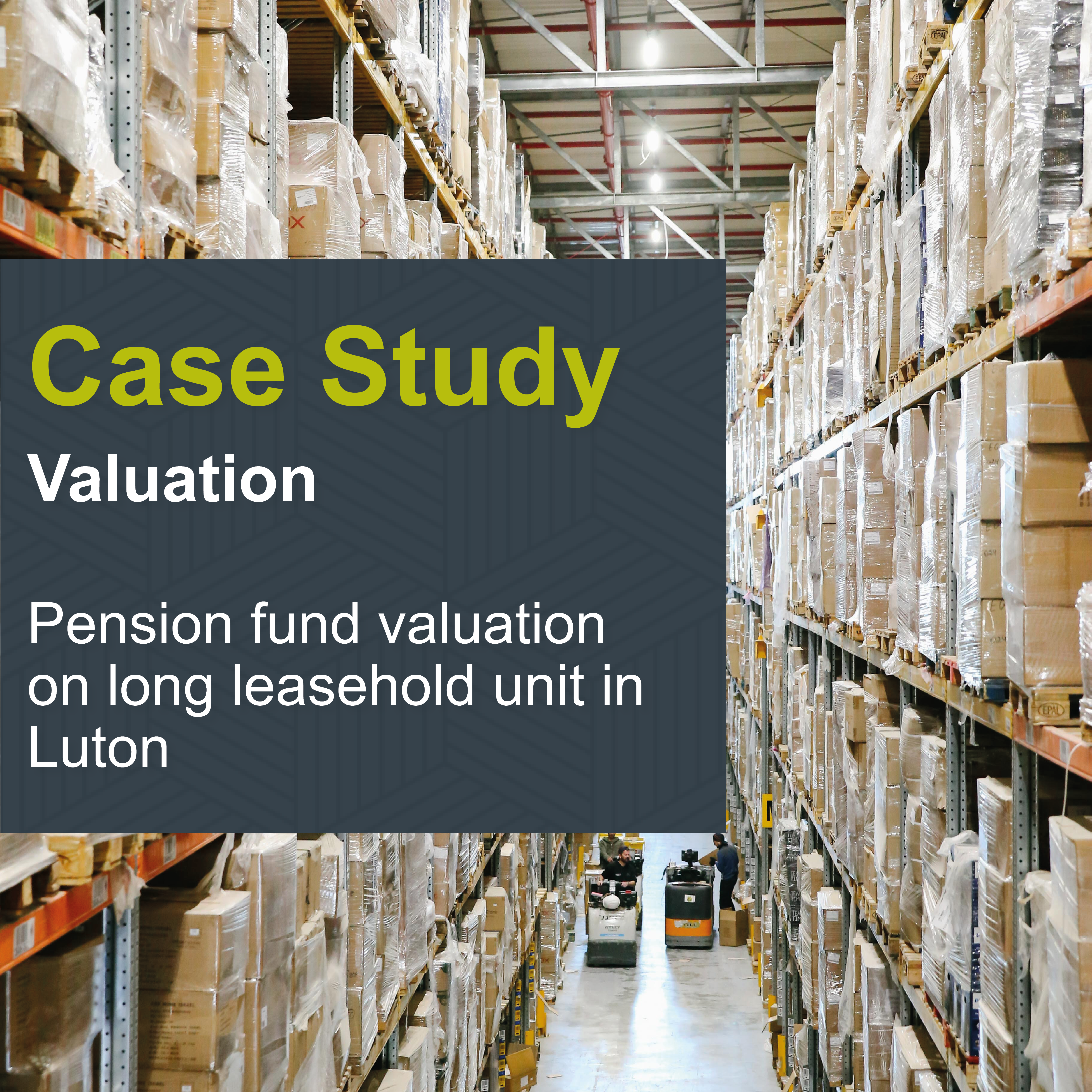 Pension fund valuation on long leasehold industrial unit
June 23, 2023
Pension Fund Valuation of a long leasehold industrial/ warehouse unit in Luton, Bedfordshire
Overview

Kirkby Diamond's Valuation Department was approached by a commercial property owner in Luton. They required a valuation of their long leasehold industrial unit.

The valuation was required to enable release of funds from a SIPP holding. After making arrangements with the client, we inspected the property and began undertaking our due diligence in order to establish values. Our role required us to review the long lease as well as the occupational lease. We then had source relevant comparable evidence, including similar property investments.

In this instance, as there was an outstanding ground rent review, which required us to consider the impact this may have on value and the "profit rent" from the investment. The client was advised to make financial arrangements should the ground rent increase as there was another rent review due in the years following the valuation.

Due to the frequency of ground rent reviews we had to consider the view an investor would take in the market and the yield they would be prepared to pay accounting for additional risk of a reduction in "profit rent" if the ground rent rises.  
| | |
| --- | --- |
| Result | Kirkby Diamond produced the valuation report in a prompt timescale to ensure the pension fund could undertake their dealings in the timescales required by the client. |