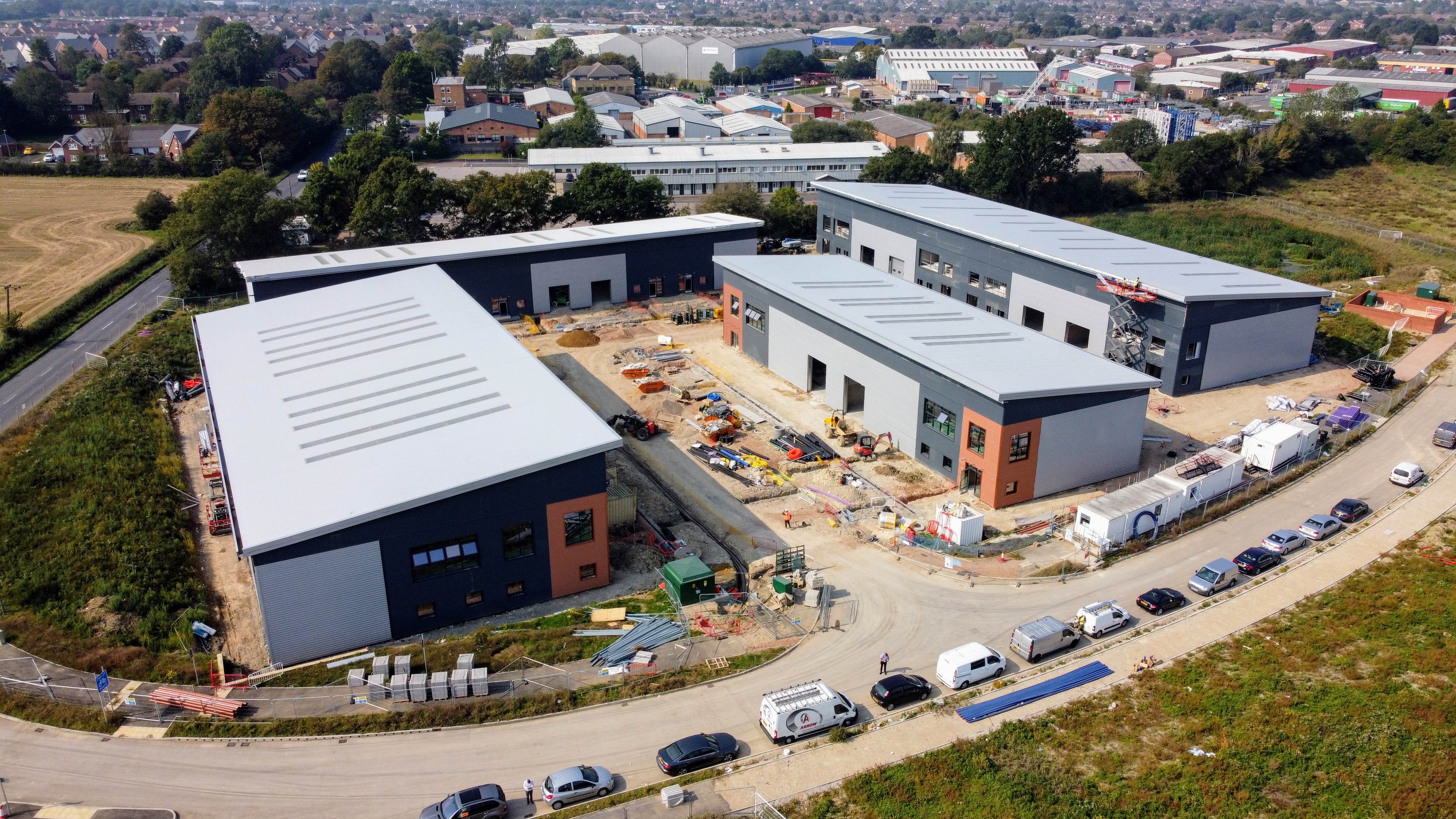 £10m development of business units close to completion
November 09, 2020
Construction of a £10 million speculative development of up to 15 business units at a major industrial estate in Bedfordshire is expected to reach practical completion early in the new year.
The development is the first of its kind in Leighton Buzzard for more than 20 years, and comes in response to pent-up demand from businesses for smaller, high quality units.
London-based investment company Pears Property Advisors, owner of Apex Park, is funding the building of units ranging from 1,400 sq ft to 20,800 sq ft, totalling 70,000 sq ft, at the four-acre Leighton Road site.
Kirkby Diamond acts on behalf of the Pears family and other third parties in relation to their UK commercial and residential investment portfolio.
Luke Tillison, head of commercial agency at Kirkby Diamond in Milton Keynes, said good progress has been made on site and the units, available on a leasehold basis, are expected to reach practical completion in January.
He said: "There hasn't been a development of small business units in Leighton Buzzard for several decades and therefore there is significant pent-up demand. We're expecting a great deal of interest in these units because they are high quality and in an excellent location.
"We're anticipating enquiries from small logistics firms, plumbing and electrical companies and similar trades. The contractors are making excellent progress on site and we are expecting the development to reach practical completion in early 2021."
The site is prominently located, fronting on to Leighton Road, with easy access to the M1 J11a via the new A5-M1 link, Milton Keynes to the north via the A5 and Luton/Dunstable to the south via the A505, with Aylesbury to the West via the A418. Leighton Buzzard also benefits from mainline railway services, with London Euston within approximately 30 minutes.
Please contact Luke Tillison on luke.tillison@kirkbydiamond.co.uk(01908 558744) or Eamon Kennedy on eamon.kennedy@kirkbydiamond.co.uk(01582 393330) for more information. Louch Shacklock are joint agents on the development.