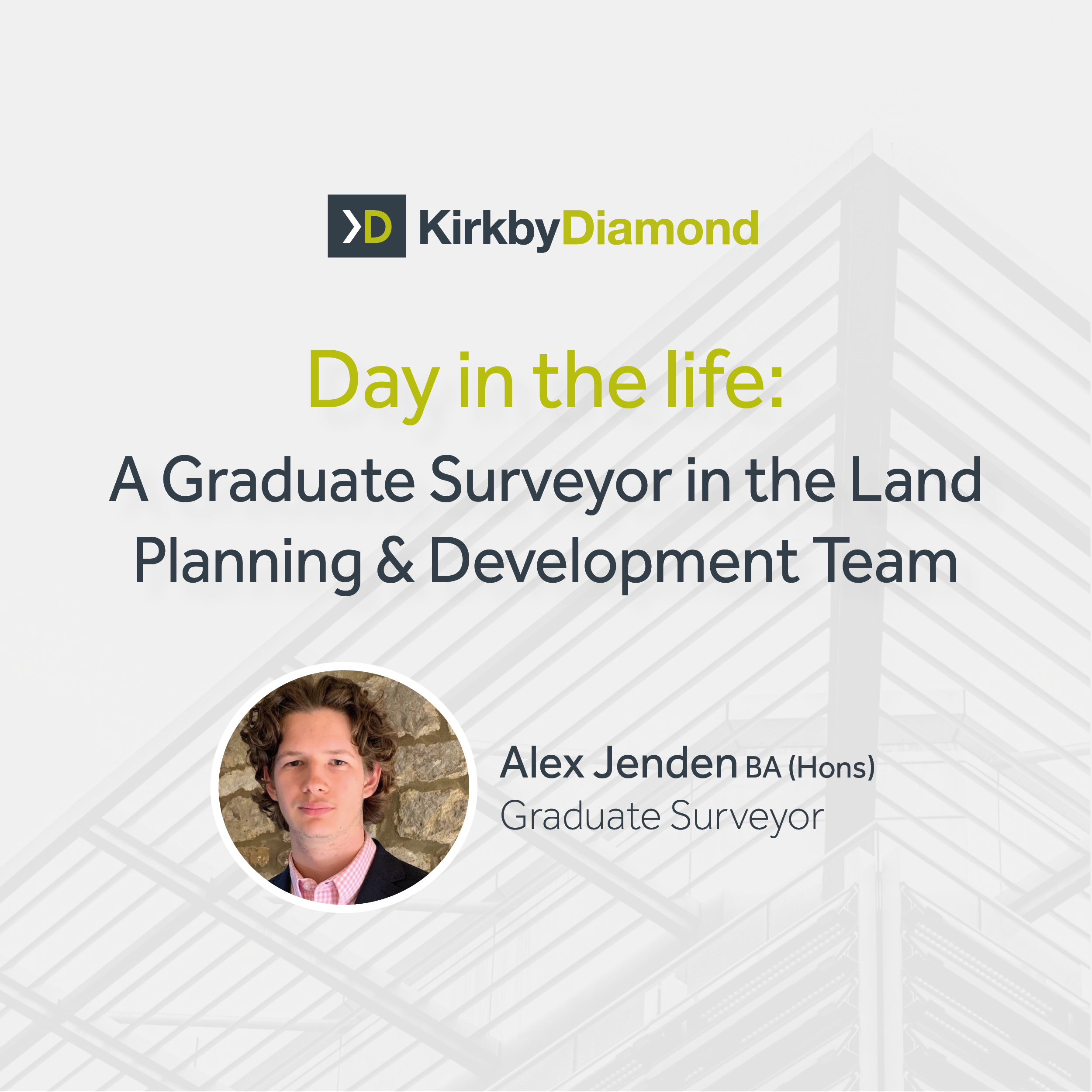 Day in the life: A Graduate Surveyor in the Land Planning & Development Team
November 01, 2022
What does a typical day look like for you?
As a graduate surveyor at Kirkby Diamond in the Land Planning & Development team, my day can vary greatly. I am quite regularly out onsite undertaking assessments of land either for marketing purposes or planning potential.
Development land projects often take many years to complete. There are many stages of the development process, this means I am often monitoring and undertaking work to help each part of the development progress.
Development sites in their early stages will require us to undertake a development appraisal and carry out searches to determine the best options available to the client. We will often then put the site forward through Call for Sites, as well as signing up to option or promotion agreements
Developments in the later stages will usually have been through a marketing process and we will invite bids from developers. This requires me to analyse the offers to provide our client with recommendations to secure a purchaser.
I am enrolled in the APC with the aim of becoming a Chartered Surveyor. As part of this I work closely with the Valuation department to produce valuation reports for a variety of work. I also assist the Commercial Agency team with marketing some properties. This has broadened my knowledge in the property sector.
What's your favourite part of working at KD?
My favourite part of working at Kirkby Diamond is the variety of work I can get involved in, each development project is unique.
Though I mainly sit in the residential side of planning & development, I am also involved in the commercial element of development land, meeting lots of people and being part of local projects.
Kirkby Diamond are a forward-thinking company and organise great days out for staff.
Why did you to decide to get into surveying?  
I wanted to be involved in development surveying to shape the built environment and work on examples of development that show how property can help 'make' a location. I was also influenced by those who did talks on surveying at my school.
What did you study at University and how long did you study for?
I studied Planning and Property Development at Oxford Brookes University for 3 years to get my BA (Hons) degree achieving a First Class. For those keen or interested in surveying and property, I would strongly urge you to look at the different built environment pathways offered at Oxford Brookes or consider apprenticeships that Kirkby Diamond can offer.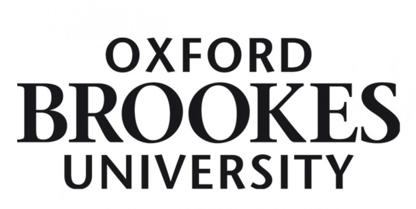 What is your proudest achievement so far?
My proudest achievement so far is receiving an award for the highest grade in my Planning & Development degree as well as an award for my dissertation whilst at University.
I am also very proud to have secured a job as a Graduate in Planning & Development at Kirkby Diamond, in such a growing and unique company.
Is working at a Chartered Surveyor firm what you thought it would be?
I wasn't entirely sure what to expect. Although I had done work experience before, full time work is very different. Kirkby Diamond has provided me with many opportunities to be involved in high-level projects both in my department as well as Valuation, Agency and Building Surveying. There is a good balance of office-based work and travelling to different properties.
What is the best advice you have been given?
'Always ask questions' – it's simple but very valuable, I wouldn't have learned as much as I have at Kirkby Diamond so quickly if I didn't ask. As they say, "You don't ask, you don't get".