All you need to know about Asbestos
October 25, 2022
Kirkby Diamond's professional team recently attended an Asbestos Awareness course. Here are some things our team learnt from the day.
What is Asbestos?
Asbestos is a naturally occurring mineral composed of flexible fibres that are resistant to electricity corrosion and heat. There are six different types of Asbestos however the three most prominent in the UK are Chrysotile, Amosite and Crocidolite.

Across the globe, Chrysotile is by far the most common with Chrysotile accounting for 90% of all of that used within building materials.
Why is Asbestos dangerous?
Through exposure to Asbestos fibres, there have been known links to certain types of cancer including Mesothelioma and other Asbestos related diseases including Asbestosis and Plural Effusions.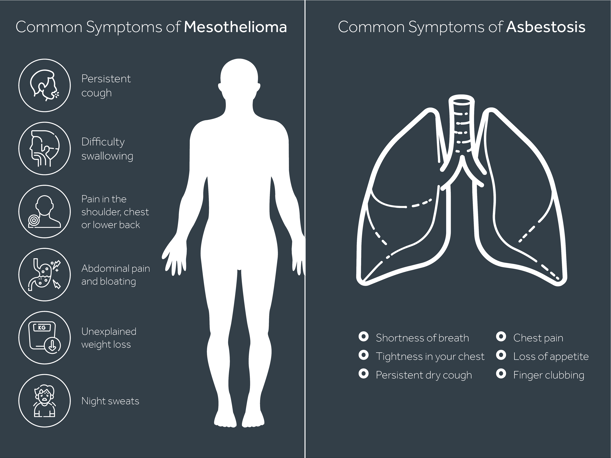 Where can I find Asbestos?
Everywhere...Asbestos can be found in certain building materials not limited to loose Asbestos insulation.  Pipe lag.  Asbestos insulated boards. Sprayed Asbestos. Flooring materials including tiles. Textured coating (Artex). Certain plastics (toilet seats and cisterns). Ropes and cloths (pipe gaskets, fire blankets and fuse boxes).
The use of Asbestos has been banned in new build commercial and residential buildings since 1999 however, Older buildings can still contain  asbestos.
The Control of Asbestos Regulations (2012) contains strict regulations to control how Asbestos is controlled and removed in commercial properties.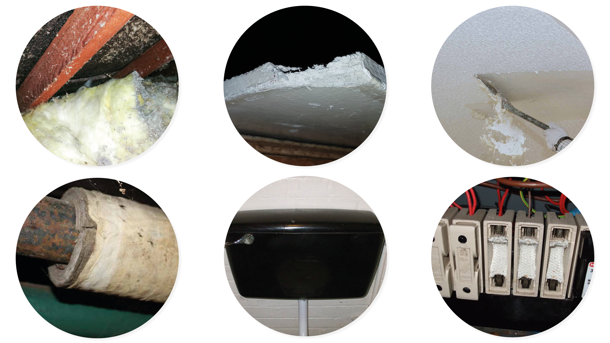 If the existing Asbestos containing materials are in good condition, they must be monitored to ensure they are not disturbed. 
If there are maintenance or building work planned on a property, operators are required to identify where Asbestos is and assess the risk and manage to control them.
 Additional regulations also apply to contractors working with Asbestos.
Types of Surveys
Under HSE Guidance there are two types of Asbestos Surveys being Asbestos Management Surveys and Asbestos Refurbishment or Demolition Surveys. 
Asbestos Management Surveys
Asbestos Management Surveys locate Asbestos containing materials so far as reasonably practicable and label them.  These are not fully intrusive surveys and should be used where Asbestos is to be monitored.
Refurbishment and Demolition Surveys
A Refurbishment and Demolition Survey is required before conducting refurbishment or demolition work to a property.  It is used to locate Asbestos to protect those working on that specific building.  The survey is highly intrusive and involves disruptive inspection.  There is a requirement for all Asbestos containing materials to be removed so far as reasonably practicable for refurbishment.
What would you need to do for your property?
As a commercial building operator or residential block owner, you will be liable for having to have an Asbestos Management Survey commissioned.  This is to protect those in the building from asbestos.  If refurbishment works are required, a refurbishment and demolition survey should be commissioned.  Failure to appropriately manage Asbestos could result in a £20,000 fine or up to six months in prison.  A serious breach of regulations could mean an unlimited fine and/or two years in prison. 
Adam Smylie Head of Valuation Kirkby Diamond comments: "Whilst Asbestos is dangerous there is a common misconception that it should be removed by occupiers.  It is fairly typical to visit a 1950s industrial unit with a corrugated asbestos roof. Occupiers need to be aware of the need for an Asbestos Management Survey if their building contains Asbestos.
"When undertaking secured lending work this is requisite of almost all lenders and we recommend that the bank have sight of Asbestos Management Surveys so we can determine whether there is any impact on value should a significant amount of Asbestos be present".
In addition, Mark Pepper, Head of Building Consultancy comments: "Asbestos products, if managed correctly, may be of no consequence to occupiers. The importance of up-to-date asbestos surveys should not be underestimated. Knowing what and where these products could be located ensures proper planning is made. Like all products asbestos does have it limitations in terms of durability and age-related issues. Again, monitoring these factors allows for any expenditure to be planned. Clearly a failing asbestos roof can be a serious cost regarding replacement and any upgrades required".
Kirkby Diamond are not specialists in Asbestos detection and removal. The above information is for guidance purposes only.  If you have significant concerns regarding Asbestos in your property you should seek appropriate advice from a Licensed Asbestos Contractor. 
For more information on how our Building Consultancy and Valuation Teams can assist you with project management or refurbishment of your building, please contact us on 01582 738866 or 01908 678800 or at info@kirkbydiamond.co.uk