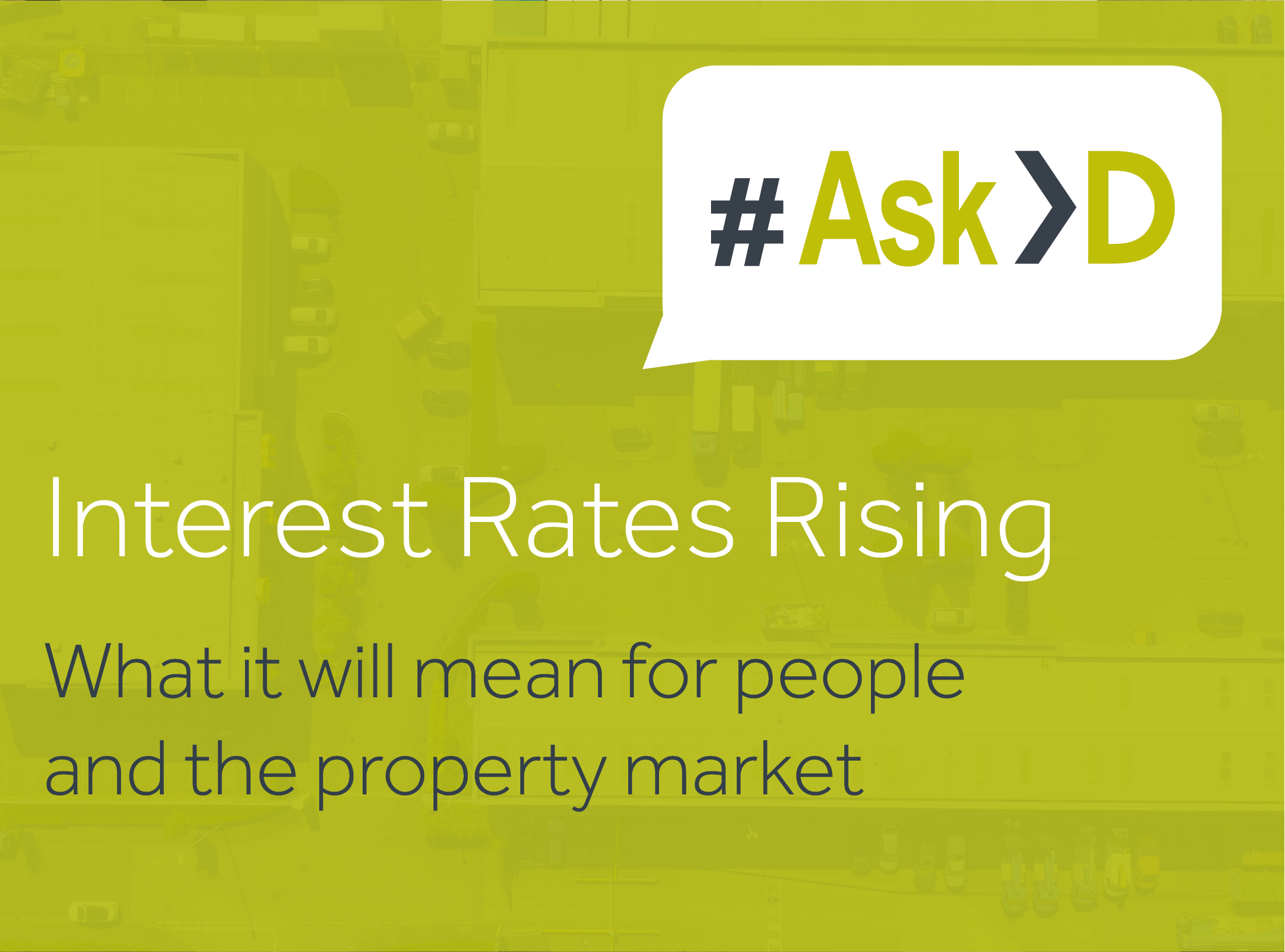 #AskKD - Interest Rates Rising
September 29, 2022
With interest rates rising to 2.25%, we have decided to #AskKD for their views on what this means for them and property markets. 

Jimmy James, associate and RICS Registered Valuer at KD says "Inflation is the highest it's been since the early 1980s. Rising interest rates typically make all debt more expensive, while also creating higher income for savers. Stocks, bonds and real estate may also decrease in value with higher rates.  
"However, the UK commercial property market currently appears to be well positioned to absorb a phased rise in interest rates. There is consensus that in certain strong performing sectors, such as logistics and prime offices, investors have already priced in the likely impact and therefore, activity in these sectors is likely to pick up in the final few months of the year".
-------------------------------------------
 A lot of people at KD said "I wish I would have fixed my mortgage for a longer period"
-------------------------------------------

Mark Pepper, Head of Building Consultancy says "We are currently dealing with a party wall matter where the client is withdrawing the notices. Uncertainty caused by the cost-of-living crisis along with high build costs and rising interest rates has now made their property development unviable.  These factors will impact other developments and it is likely many will be mothballed until build costs reduce".
-------------------------------------------

Eryn Hanby, Digital Marketing Manager at KD says "As a first-time buyer looking for a house, a rise in interest rates makes buying a property more difficult. Property prices are high enough in the south east and the cost of borrowing is likely to impact on what my partner and I can afford unless house prices reduce".
-------------------------------------------

Adam Smylie, Head of Valuation and RICS Registered Valuer at KD says "It will be interesting to see how quickly property yields react to the rise in interest rates. When rates were at 0.50% prime industrial investments selling for sub 4% offered a return investors couldn't get in the bank. Now with rates at 2.25% it will be interesting to see whether yields will move out by this year's increases, or whether investors will be willing to pay keener yields to secure the investment".
-------------------------------------------

Mark Hannam, Partner and Head of Professional Services at KD says "It's a necessary evil to slow the effects of inflationary pressures on the economy and consumers. From a commercial property perspective, it will hit those occupiers on variable mortgages and therefore there is potential for rising default rates".
"Inflation rising is more detrimental to the economy than interest rate rises. Interest rates can be controlled far easier than inflation as has been evidenced by rampant inflation experienced over the last 9 months. Everyone's disposable income is being impacted and will be until such time as inflation eases".
-------------------------------------------

Bryan Crow, Facilities Manager at Kirkby Diamond Property Management says "A rise in the base rate is likely to impact tenants in rent and service charge arrears who are struggling already due to rising costs of running their businesses"
"Rising interest rates will prevent business growth that relies on borrowing.  Therefore, expansion plans and refurbishment programmes will all suffer unless a business has sufficient cash reserves."