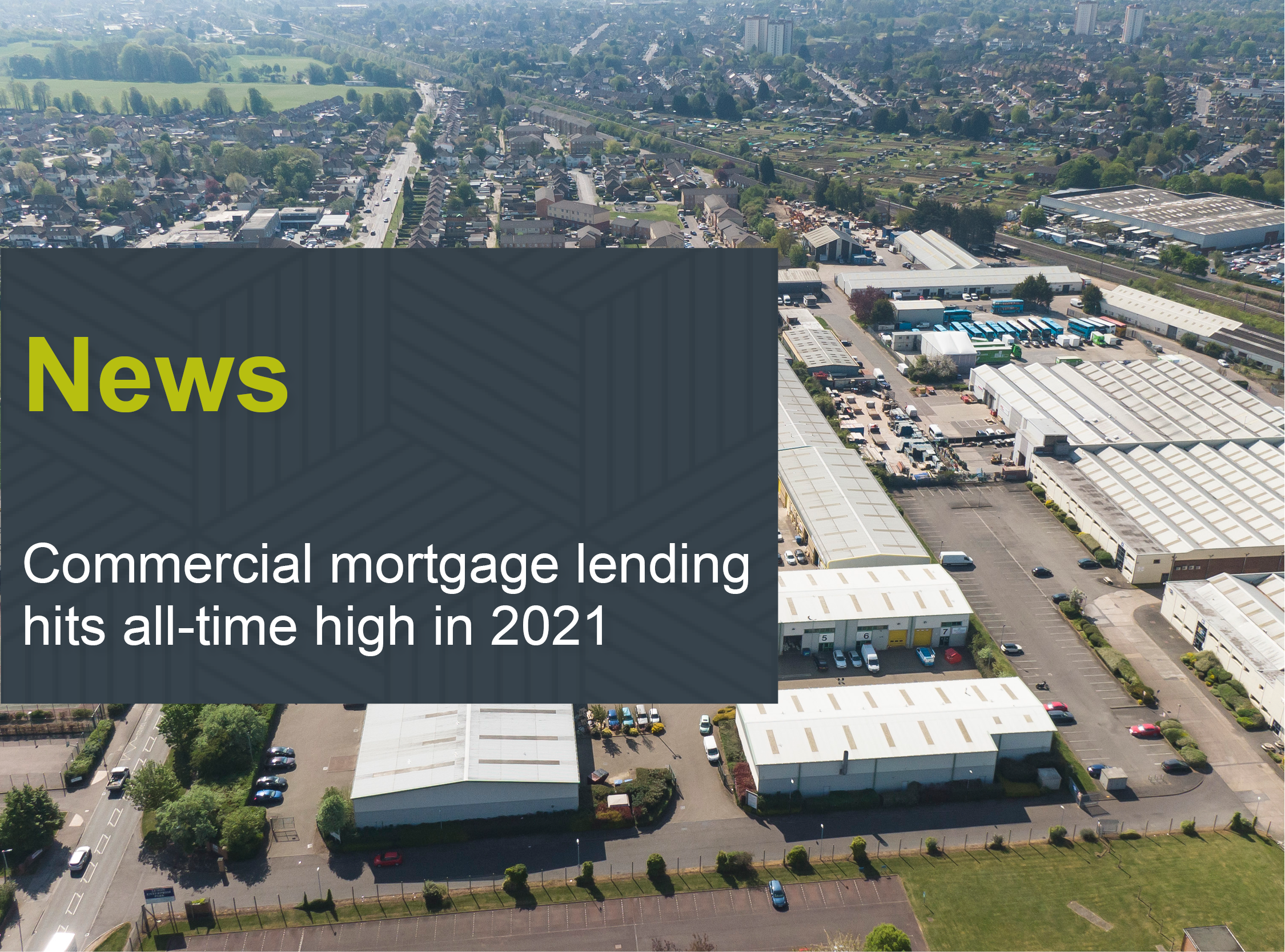 Commercial mortgage lending hits all-time high in 2021
May 10, 2022
Kirkby Diamond's valuation department has been busy over the last few months. 2022 started with a noticeably higher volume of commercial lending valuation instructions and, despite the economic uncertainty surrounding the devastating situation in Ukraine along with the rising cost of living, it appears the appetite for commercial mortgage lending remains strong.
Whilst we had an exceptionally busy 2021, we may not have been alone, with valuers up and down the country in a very similar position. Indeed, recent data has confirmed that new lending on commercial property hit a record high in 2021.
Bayes CRE Lending Report Research
According to research by Bayes Business School published in their UK Commercial Real Estate Lending Report, 79 lending institutions generated new lending to the tune of £49.8 Billion. New lending exceeded pre-pandemic levels with British banks accounting for over 39% of this activity in the market.
From 2018, The UK Commercial Real Estate (CRE) Lending Survey is based at Bayes Business School, City, University of London. The Survey is a unique and comprehensive record of CRE lending, and an industry-standard source of information, regularly referenced in the national financial press and trade publications.
The Survey collects data directly from 80 banks, insurance lenders and debt funds twice each year. The Survey history runs back to 1997, when it was initiated by Bill Maxted. Up to 2017 the Survey results were published by De Montfort University as the UK Commercial Property Lending Report. It is now jointly published under the UK Commercial Real Estate Lending Report.
To read more on the UK Commercial Real Estate Lending Report visit: https://www.bayes.city.ac.uk/faculties-and-research/centres/real-estate/bayes-cre-lending-report
Thoughts from a Chartered Surveyor
Adam Smylie, Head of Valuation at Kirkby Diamond comments "It is unsurprising that banks are experiencing high demand for commercial mortgages. Whilst the Covid-19 pandemic has been damaging for businesses in the retail and leisure sectors, many businesses, particularly those in the industrial and last mile logistics sector, have seized opportunities and experienced growth. Many businesses have expansion plans and require new premises to put these plans into place. However, many of the cases we have been involved in are re-mortgages, with a lack of supply restricting the number of valuations for new purchases. Despite a rise in interest rates, and more rises expected over the course of 2022, it's unlikely that lending activity will reduce in the short term.
"Our teams of experienced valuers and commercial agents are active in the local and regional markets, which allows us to notice market changes early ensuring we provide clients with considered valuation and market advice."
For more information on the services the valuation department at Kirkby Diamond offer or to get to know your local valuation team, visit www.kirkbydiamond.co.uk