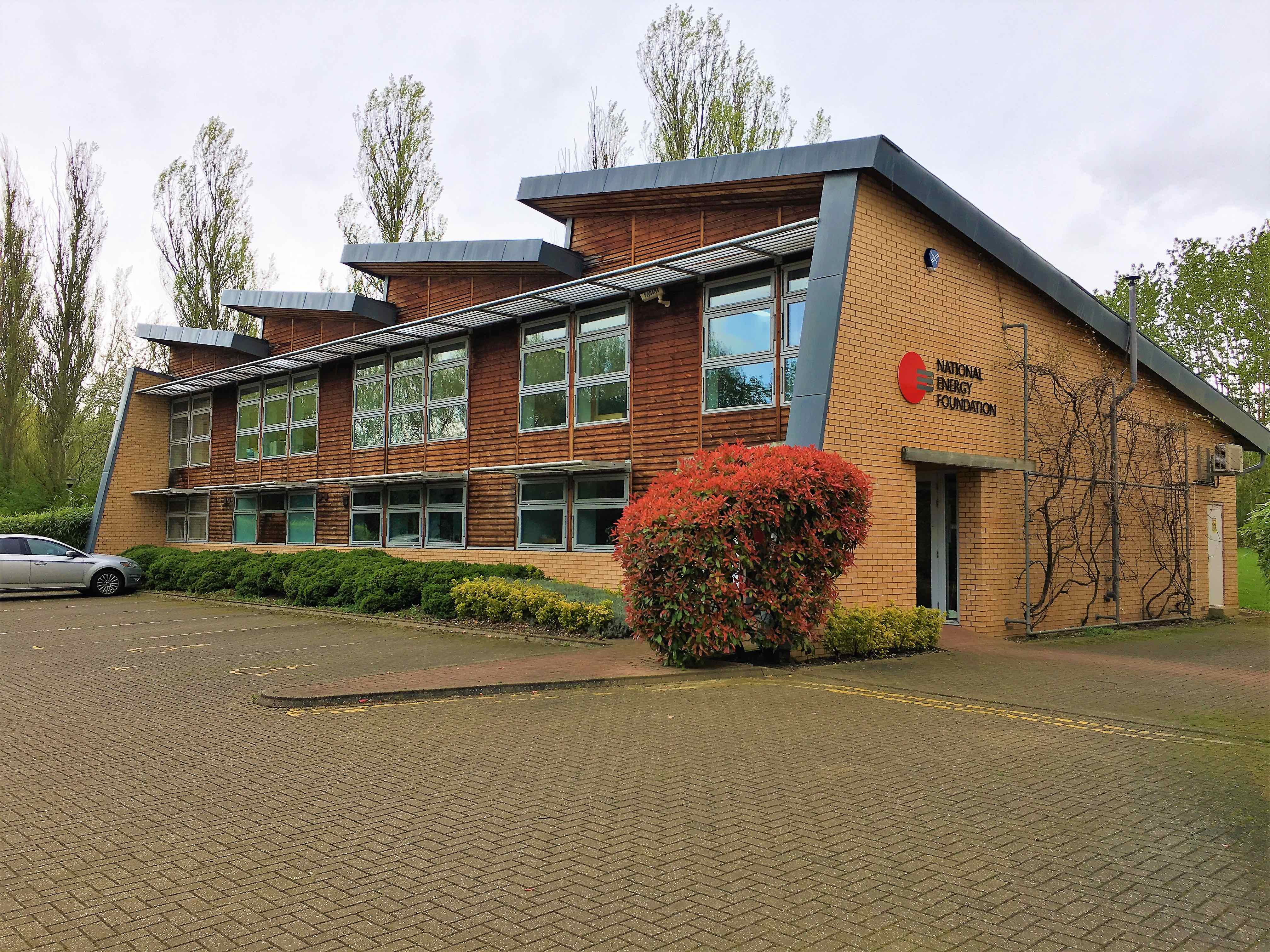 Eco-friendly offices could energise your business
December 14, 2018
The former headquarters of the National Energy Foundation, at Knowlhill in Milton Keynes, boasts a range of features that make it highly attractive to companies that want to cut their energy costs while boosting their green credentials.
The property, with 4,013 sq ft of office accommodation, is available on a leasehold basis to rent at £66,150 a year, or to buy as a high quality investment, said Nick Bosworth, commercial agency surveyor at Kirkby Diamond in Milton Keynes.
"This is an amazing building with an excellent range of features that will appeal to companies that would like to improve their green credentials while saving money. It was constructed to exceptional eco standards," said Nick.
"As the former home of the National Energy Foundation, you would expect it to have excellent energy efficiency and occupiers won't be disappointed. A ground-source heat pump ensures that heating the property is extremely cost effective.
"There are solar panels generating power, and rainwater collection and recycling. Add to that, it is a striking design which will provide a business with a wonderful headquarters and I don't expect it to be on the market for very long."
The property is located on a premier Milton Keynes business park, just two miles from the city centre. It has excellent access to the M1 motorway, the A5 dual carriageway and A421 trunk road. The detached office building is located in a cul-de-sac, set in an attractive location and provides a first class working environment.
It benefits from a full height office area with mezzanine floor, glazed partition offices to the ground floor and board room in the mezzanine. It has been specifically designed to be eco-friendly with minimal utilities costs. For more information contact Nick Bosworth on 01908 558746 or email nick.bosworth@kirkbydiamond.co.uk.