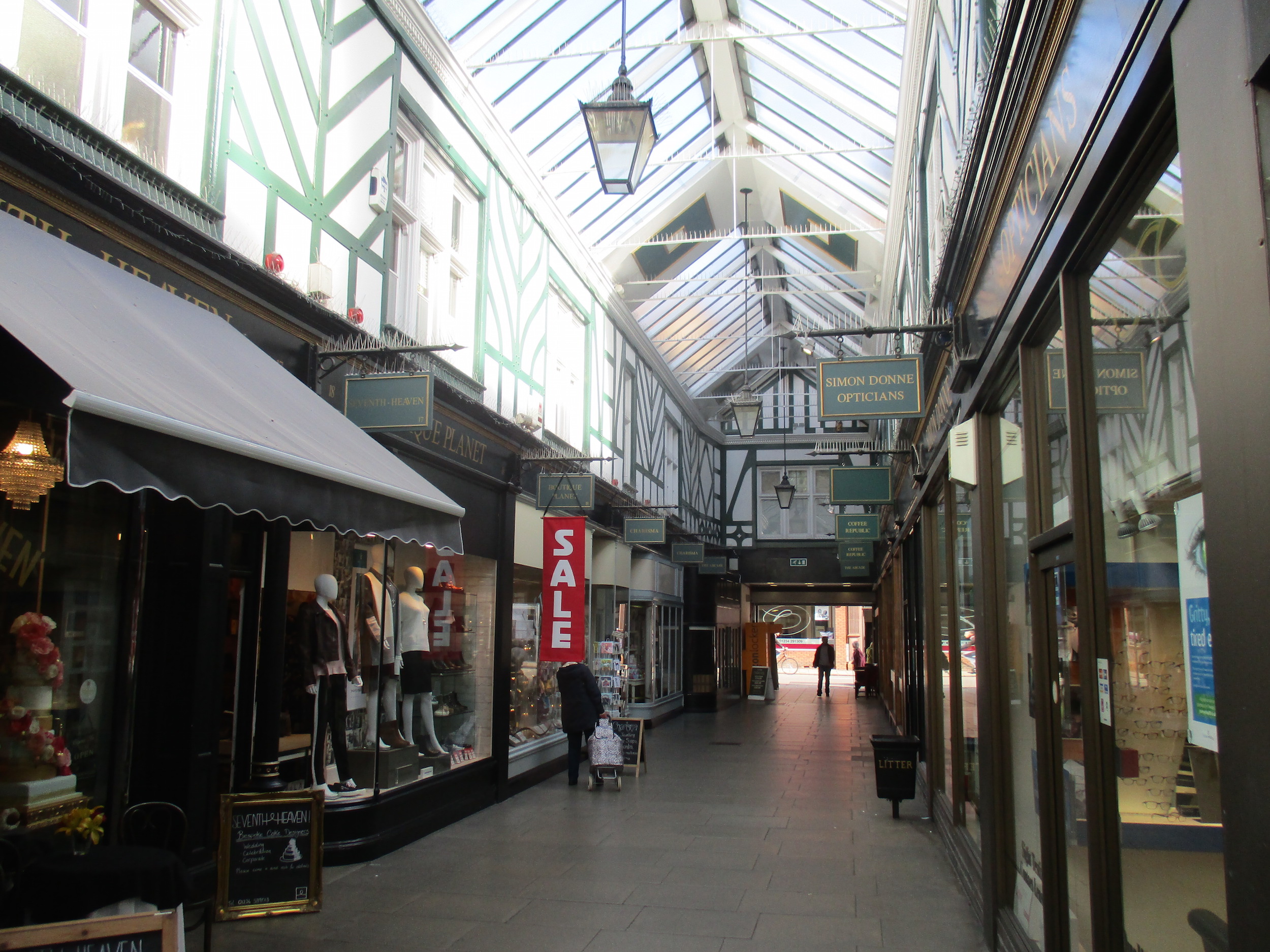 Exciting plans for Bedford's 'jewel in retail crown'
February 06, 2018
Exciting plans for an historic shopping arcade in the heart of Bedford town centre are being unveiled, making it an enticing prospect for would-be retailers and shoppers.
Kirkby Diamond has been appointed to market four vacant retail units at The Arcade, dubbed "a Crystal palace" when it first opened in 1905. It is now a bespoke retail destination offering services unrivalled by online retailers.
We are working alongside the asset managers and managing agent, Granby Martin Chartered Surveyors, to lead a refreshed marketing campaign, plus roll out plans for 2018, with further improvements and plans to create new kiosk-style units and further first floor office space, which will make it an even more enticing space for retailers and businesses
Nathan George, commercial agency surveyor, said the Arcade had been buoyed by the opening in September of Riverside Bedford, a £36 million destination development including restaurants, a cinema and a hotel.
Bedford town centre has also seen an increase in footfall, bucking the national trend. According to the Bedford Borough Council quarterly town centre performance report for July-September 2017, footfall rose by almost 7%, which is the best quarterly result since 2015.
"The Arcade is a real jewel in Bedford's retail crown," said Nathan. "Not only is it meticulously maintained and managed, it also offers a unique and calming shopping experience away from the busy traffic of the High Street."
He said Kirkby Diamond was instructed to undertake the marketing following a series of successful retail disposals in the region, including 14 new town centre lettings over the past 12 months.
"We are very pleased that our track record in marketing retail premises has enabled us to have the opportunity to work with Granby Martin to attract new tenants to this elegant and charming destination and are particularly looking forward to bringing forward the exciting plans for 2018," added Nathan.
The Arcade currently has 21 retail units, many of which are run as local independent concerns. Its newest occupiers include Slide Record Shop, an independent record shop and Magic Garden, a specialist independent florist.
As well as introducing new tenants, The Arcade has also seen the successful expansion of two existing tenants: Seventh Heaven, the largest sugar school and bespoke cake company in Bedfordshire, which has now occupies a double unit, and Boutique Planet, one of The Arcade's longest-standing tenants of over 20 years, which has moved in to a larger and newly refurbished unit.
Four units are available to lease: unit 14-15, a double-fronted two-storey shop comprising 1,421 sq ft of space; unit 18, a two-storey shop comprising 740 sq ft of space; unit 10/10a, a double fronted two storey shop with 1,776 sq ft of space.
For details about retail opportunities at The Arcade, contact Nathan George: Nathan.george@kirkbydiamond.co.uk, telephone 01234 905134, or Michael Ruggiero, michael.ruggiero@kirkbydiamond.co.uk, telephone 01234 905133.