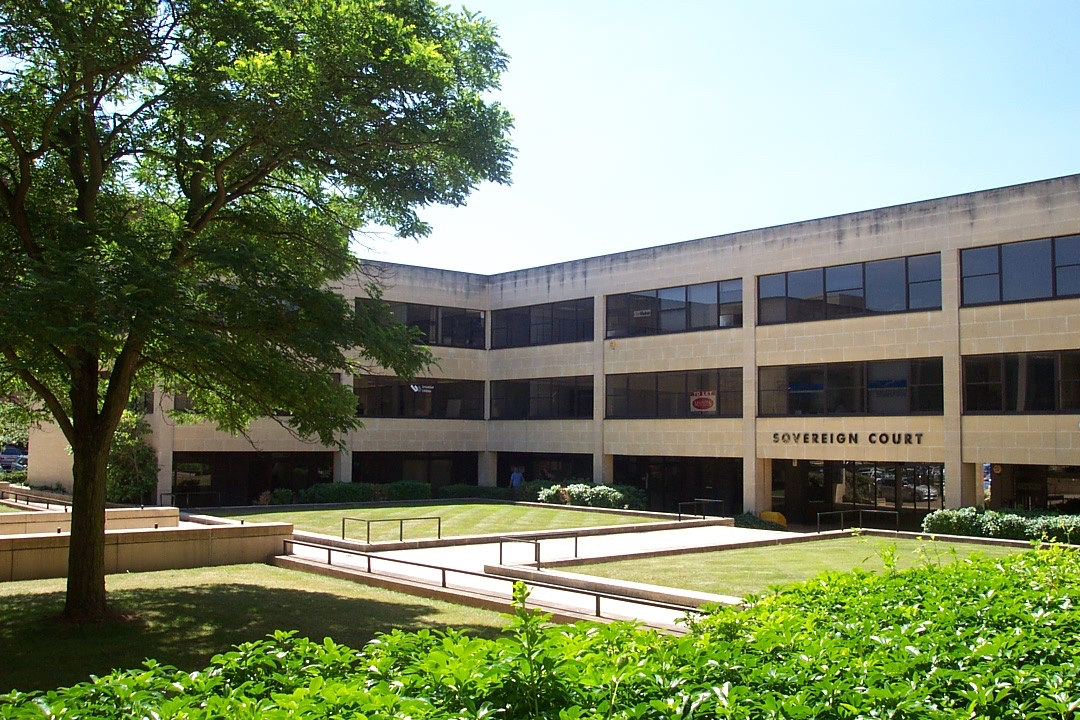 Firms can strike gold at Sovereign Court offices
July 03, 2019
Commercial property consultancies Kirkby Diamond and their joint agents Brown & Lee are marketing offices at Sovereign Court, Witan Gate East. Three lettings have been completed recently and three more are in the pipeline.
Nick Bosworth, commercial agency surveyor at Kirkby Diamond, said any companies considering committing to serviced office space should first consider Sovereign Court where rents start at around 50% less.
"There seems to be a lot of interest in serviced offices at the moment but for many companies the figures just don't stack up. At Sovereign Court tenants would expect to pay around half of the average annual rent for the equivalent serviced office space, which is a significant saving.
"Sovereign Court offers a range of open plan office suites from 846 sq ft up to 2,290 sq ft, in an attractive building which has undergone recent refurbishment including internal and external common areas. The location is excellent, right in the heart of the business district, and it has proven to be popular with recruitment agencies, property sales/lettings and solicitors."
In the last few months there have been three lettings at Sovereign Court and three further transactions are due to complete in July. Two of the lettings are to recruitment companies, reinforcing Sovereign Court as a prime location for recruitment businesses who favour the locations between the railway station/bus station and the shopping centre.
Two of the other lettings are to companies that are relocating from the serviced office sector into a traditional leasing arrangement. Both the occupiers were looking to establish their own identity and also cited the cost savings as important.
Sovereign Court is located on Witan Gate, between Silbury Boulevard and Midsummer Boulevard, within easy walking distance of both the main shopping centre and main line train station, with frequent trains to London and Birmingham. For more information contact Nick Bosworth on 01908 558746 or email nick.bosworth@kirkbydiamond.co.uk.
Kirkby Diamond is a full service firm of chartered surveyors and property consultants. The company, with offices in Milton Keynes, Luton and Bedford, works with local and national clients to offer a total solution to their surveying and commercial agency needs.