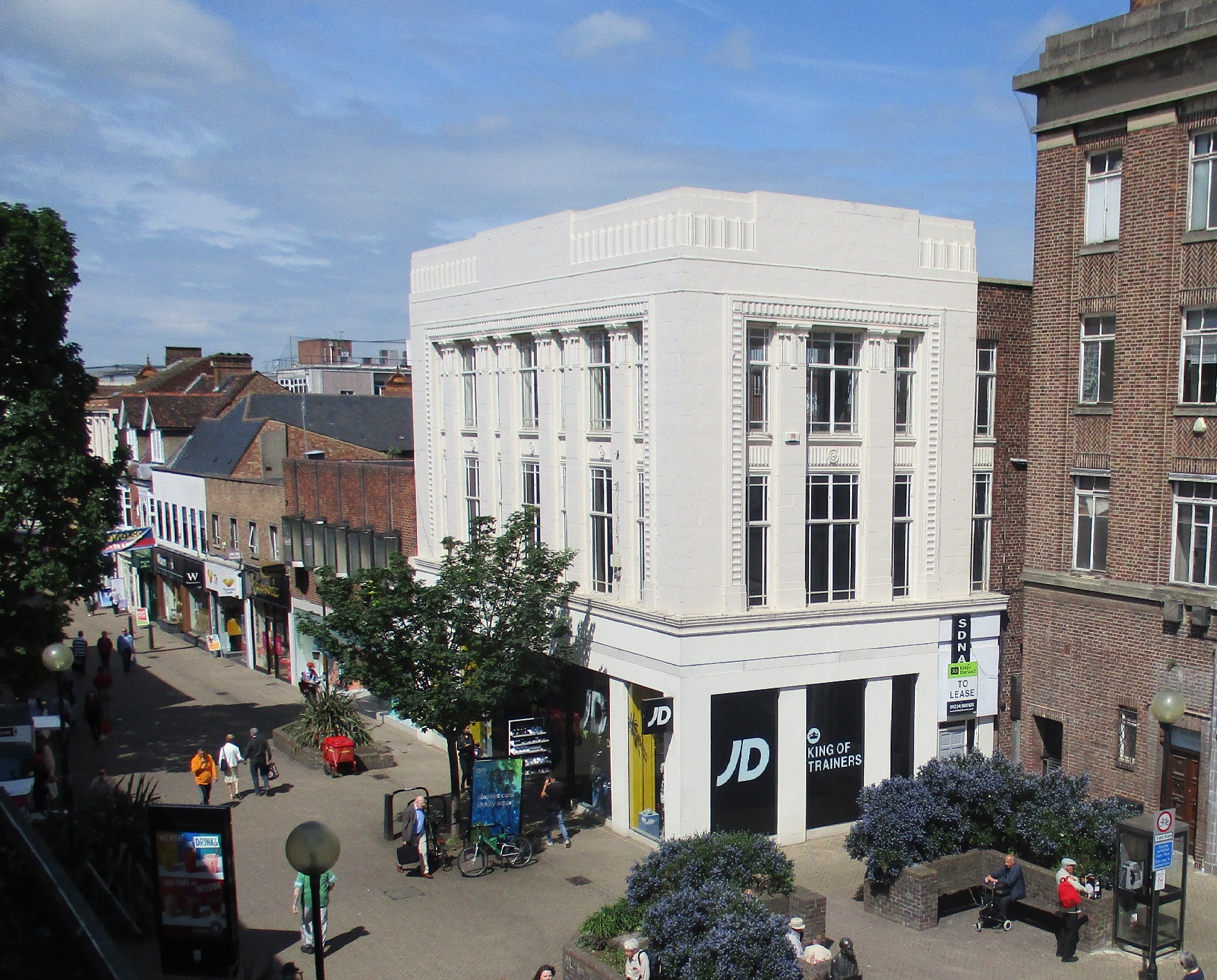 Former Bedford nightclub becomes offices
January 09, 2018
A former nightclub in Bedford town centre has been converted into a trendy top-floor office.
The upper floor of the building in Silver Street that once housed Badlands nightclub had been empty for three years and was badly damaged by squatters, who broke into the premises in 2016 and stayed for several weeks.
Nathan George, surveyor at Kirkby Diamond, said he worked closely with the owners and their advisors to bring the premises back to life and oversaw the conversion, which was completed in eight months.

Refurbishment work included completely clearing and stripping back the property, dry lining walls, new flooring, electrics, lighting and redecoration. Now Kirkby Diamond has succeeded in attracting a leading specialist recruitment company, which has signed a five-year lease for the 2,687 sq ft office and plans to officially move from its existing premises on Ampthill Road later this month.
Nathan said: "It's gratifying to see all our hard work paying off. The top floor of the building, which was occupied by the nightclub, was in a real mess and by working closely with the owners we've ensured that it is now completely transformed into a light and airy office space.
"The new occupiers appreciate the space and the fact that it is right in the town centre, which makes it a very conveniently placed for both staff and clients."