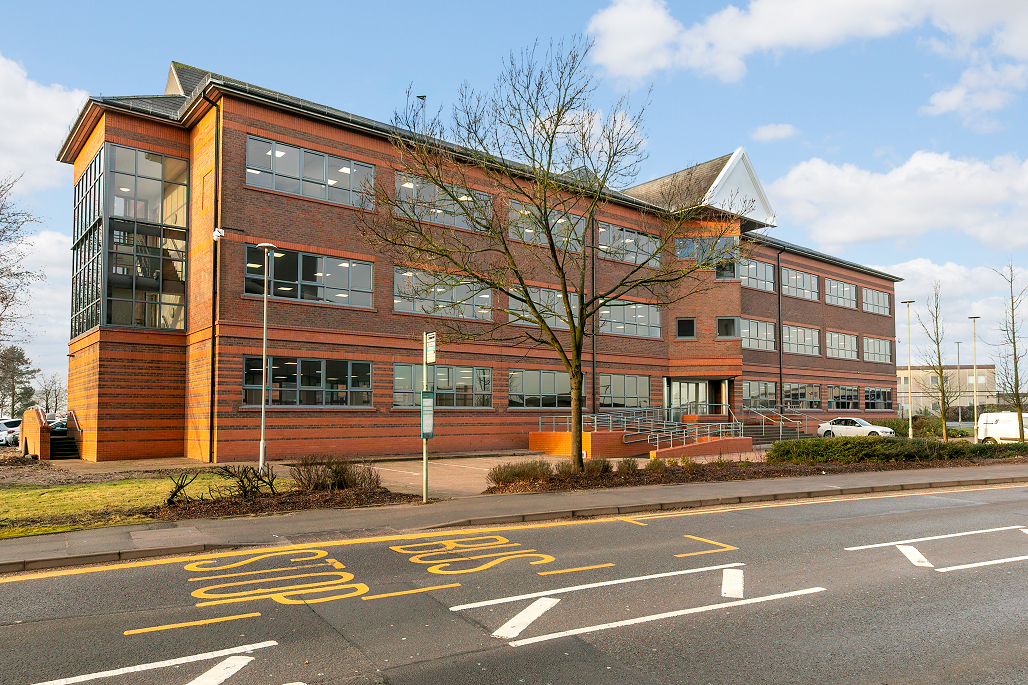 Former Monarch Airlines HQ flying high again
February 04, 2020
Hampton Brook has invested £10 million in transforming the 36,000 sq ft three-storey office building, which was left vacant when Monarch Airlines collapsed in 2017, bringing it up to Grade A specification.
The company's confidence in the Percival House office building has paid off, with the approximately 12,155 sq ft second floor being let to London Luton Airport Operations Ltd (LLAOL) on a 20-year lease.
Kirkby Diamond is talking to expressions of interest for the remaining two floors, ranging from 3,388 sq ft up to 24,367 sq ft. The building boasts excellent energy efficient features and car parking ratios.
Hampton Brook also has planning consent for an 11,000 sq ft self-contained building and several potential occupiers have expressed an interest. Construction could start early this year. Luton-based property consultancy Kirkby Diamond has also been appointed to market the office space and as property managers.
Eamon Kennedy, head of commercial agency (group) at Kirkby Diamond, said Percival House represented an excellent investment for Hampton Brook, with the airport undergoing a £110 million redevelopment to increase capacity and improve passenger experience.
"There was considerable interest in the former Monarch Airlines HQ and I'm delighted that Hampton Brook was successful in acquiring the property. They have invested heavily in a programme of complete refurbishment to create a superb property.
"While the collapse of Monarch was a substantial blow to the local economy, we are delighted that we have been able to lease 12,000 sq ft to London Luton Airport Operations Ltd. We also have significant interest in the remaining two floors, which demonstrates the demand for office space at the airport, and we expect to be able to announce more new occupiers in the near future."
Ian Jackson, director of Hampton Brook, said: ""To have secured such a high profile occupier as our first pre-let is an excellent result that endorses our strategy; to deliver high quality office accommodation at the airport that focuses on the changing occupational needs of forward-thinking organisations such as LLAOL."
"We undertook this comprehensive refurbishment because we were confident of strong demand for Grade A office space in this location. The airport's decision to relocate here illustrates our approach was the right one."
Strong interest in the building continues to be shown from other high calibre occupiers keen to take advantage of both the sustainable features the building has to offer and the wider transport improvements taking place at the Airport. Further information on the leasehold opportunities is available through Kirkby Diamond (telephone: 01582 738866).
The T-shaped building, on Prospect Way, comprises 35,908 sq ft of office accommodation over three floors and sits in a 2.9-acre site. The building also has training facilities and ancillary space/storage, as well as lifts, air conditioning, and 187 car parking spaces.