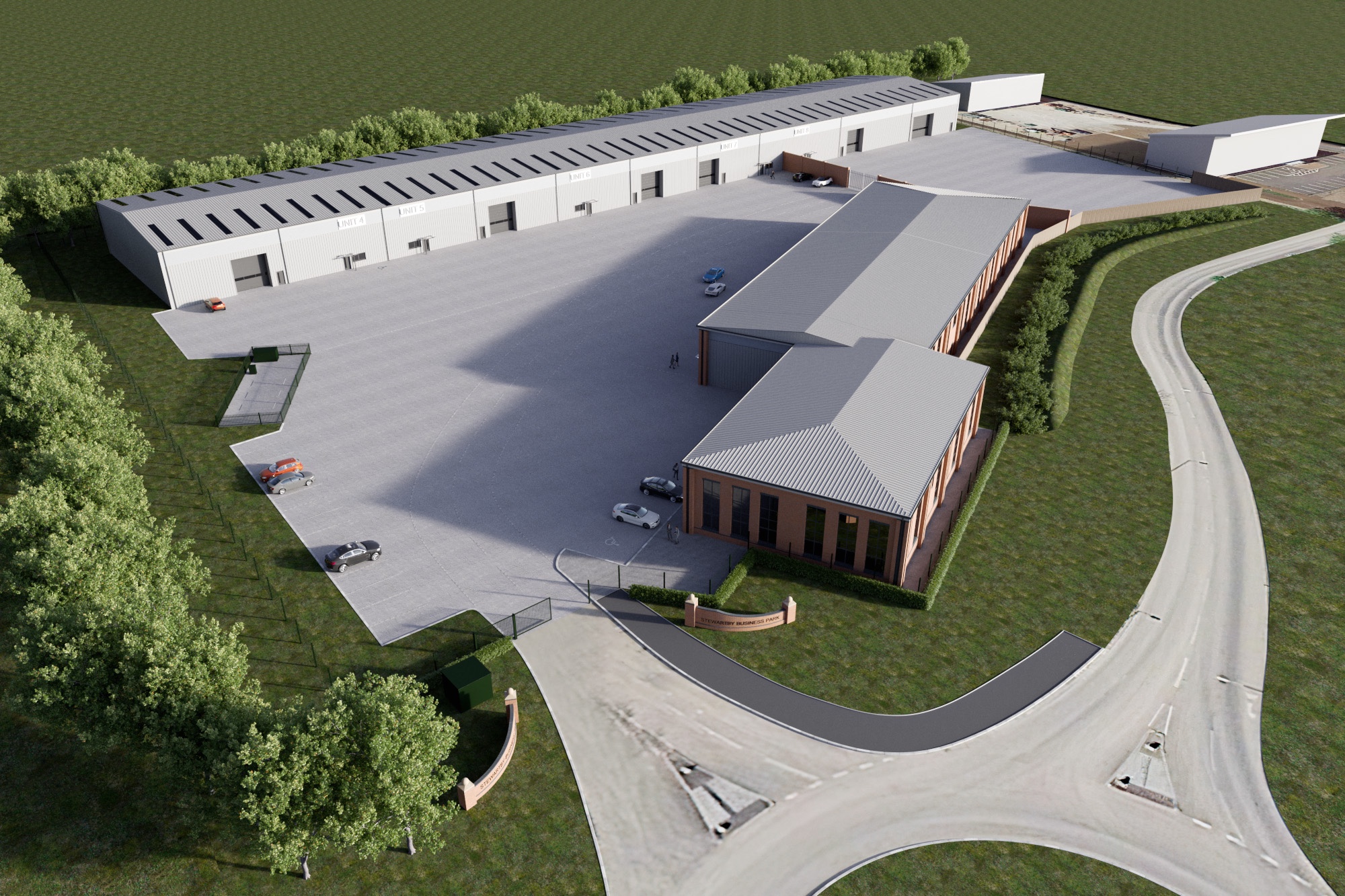 Four units already taken at new industrial development
May 06, 2021
Only four units remain available at a new Bedfordshire business park that has just reached practical completion.
The Stewartby Business Park development, by Masterson Holdings, between Bedford and Milton Keynes, provides eight high quality units consisting of warehouse industrial and office space.
Units range in size from 5,970 sq ft to 17,907 sq ft. Just four of the eight units remain available. By combining units one, two and three, a space of 23,806 sq ft can be achieved to suit potential occupier requirements. Kirkby Diamond has been appointed joint agent to market the remaining units.
Andrew Clarke, head of commercial agency at Kirkby Diamond in Bedford, said strong demand for business units at the new development had already led to four companies agreeing long-term leases. Negotiations with other prospective occupiers are also taking place.
He said: "Stewartby Business Park is a very welcome addition to the regional property market and has proven to be an extremely popular option for companies looking to grow or relocate. New developments of this quality and in such a convenient location are a relative rarity.
"Four units have been let before the development even reached practical completion and we are confident that the remaining units will be taken in the near future," he said.
The new development is secure, fenced and gated. It has two terraces and a generous yard. Units have goods loading doors, offices and kitchenettes, ultrafast BT fibre broadband, LED lighting and air conditioning in the offices, and four electric vehicle charging points per unit. It is prominently located, just off the A421 with rapid links to the M1 and A1.
Please contact Andrew Clarke on andrew.clarke@kirkbydiamond.co.ukor call 01234 905130 for more information. Brown and Lee are joint agents on the development.