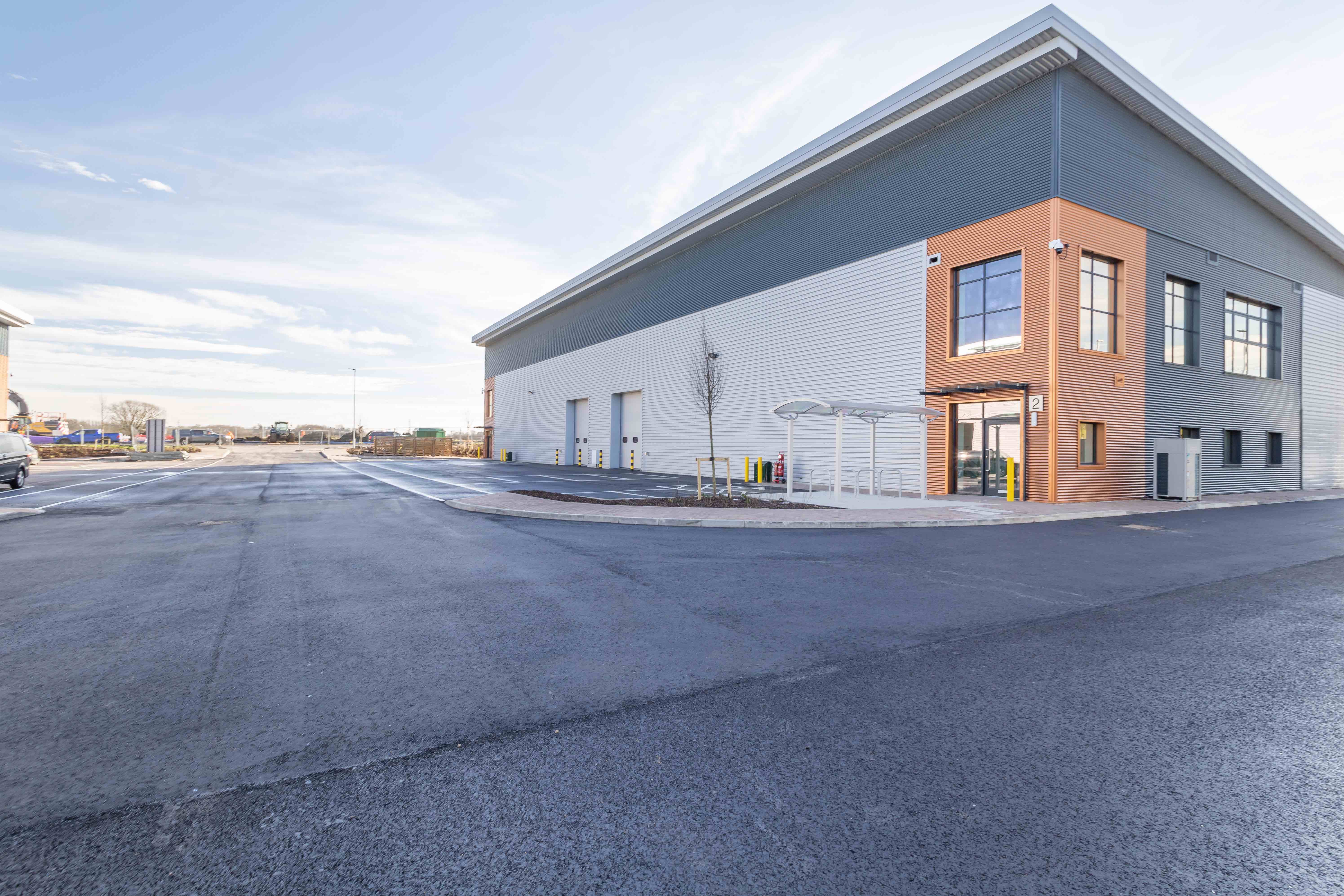 Half space taken as business unit development completes
April 06, 2021
Construction of a £10 million speculative development of 13 business units at a major industrial estate in Bedfordshire has reached practical completion, with almost half the space already let.
The development is the first of its kind in Leighton Buzzard for more than 20 years, and answers pent-up demand from businesses for smaller, high quality units.
London-based investment company Pears Property Advisors, owner of Apex Park, funded the units ranging from 1,880 sq ft to 20,800 sq ft, totalling 57,100 sq ft.
Kirkby Diamond acts on behalf of the Pears family and other third parties in relation to their UK commercial and residential investment portfolios.
Eamon Kennedy, head of commercial agency at Kirkby Diamond, said the strong demand for business units at the new development had led to six companies agreeing long-term leases. Negotiations with other prospective occupiers are also taking place.
He said: "There hasn't been a development of small business units in Leighton Buzzard for over 20 years and therefore there is significant pent-up demand. We're not surprised that we have already been able to agree lettings for more than 40% of the space available prior to completion.
"We've had a lot of enquiries from logistics firms, engineering companies and trade counter occupiers and we're looking forward to occupiers moving into their new business premises."
The site is prominently located, fronting on to Leighton Road, with easy access to the M1 J11a via the new A5-M1 link, Milton Keynes to the north via the A5 and Luton/Dunstable to the south via the A505, with Aylesbury to the West via the A418. Leighton Buzzard also benefits from mainline railway services, with London Euston within approximately 30 minutes.
Please contact Luke Tillison on luke.tillison@kirkbydiamond.co.uk(01908 558744) or Eamon Kennedy on eamon.kennedy@kirkbydiamond.co.uk(01582 393330) for more information. Louch Shacklock are joint agents on the development.
Operating from its base in central London, Pears Property Advisors has advised in relation to over £1 billion of transactions.As investment advisors, it is responsible for sourcing and realising real estate opportunities that align to their clients' investment strategy.