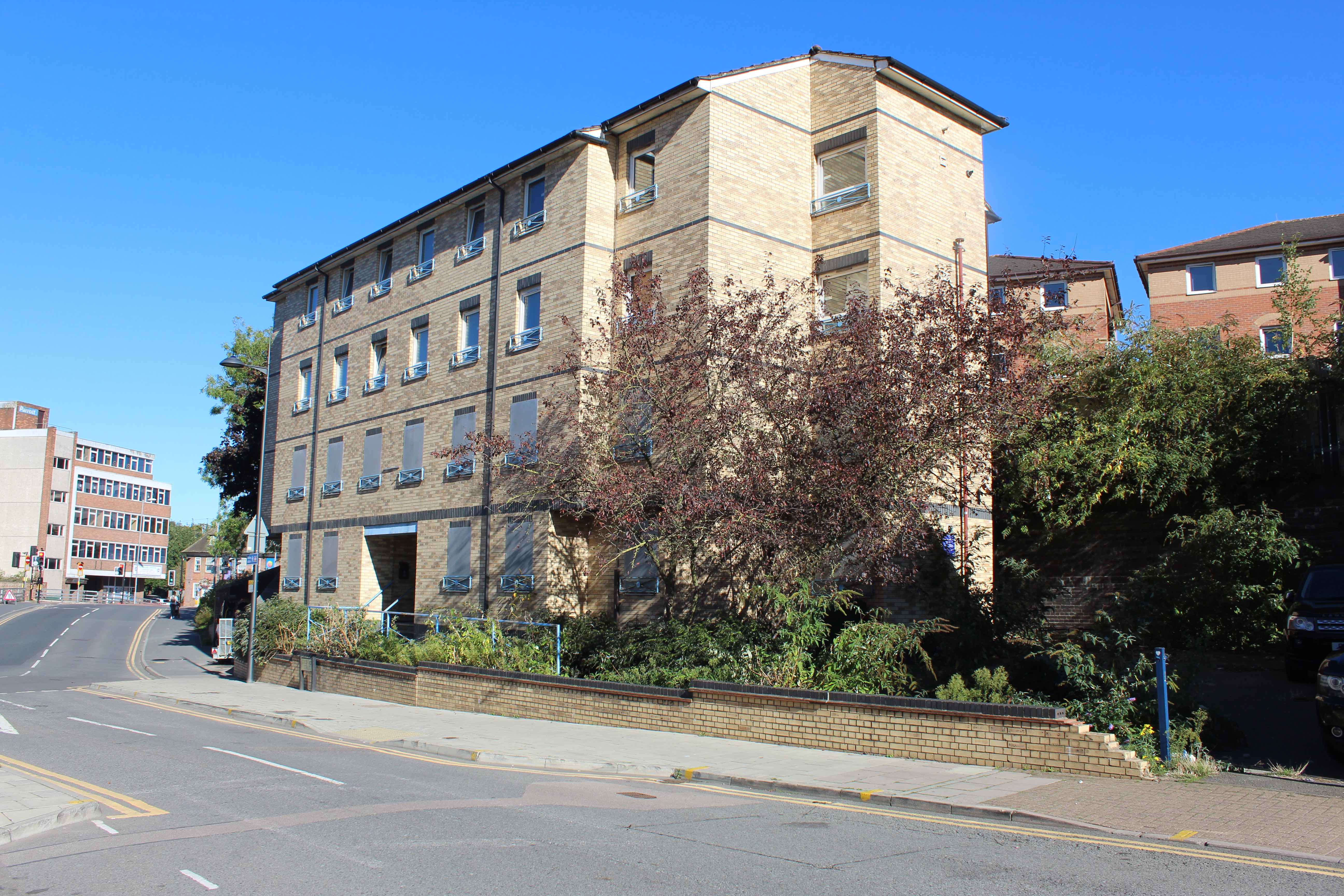 Haven for homeless launched by charity amid crisis
May 14, 2020
A new centre providing safe accommodation for homeless people – who are particularly vulnerable during the Covid-19 crisis – has been opened by a Luton charity, with support from  Kirkby Diamond.
Signposts, a charity which has provided residential and support services in Luton and Dunstable for over 30 years, has agreed a lease on a building in Guildford Street to provide accommodation for 45 homeless people.
Guildford Street Halls was acquired last year by a private investor, from the selling agents Kirkby Diamond. Plans to convert the building were put on hold when Signposts approached the property company for help in finding a suitable building for its new base.
Kirkby Diamond, which has supported the charity for several years, liaised with the landlord after identifying the former student halls of residence as an ideal property for conversion into accommodation for vulnerable people.
It obtained consent for a change of use, from Luton District Council, for the four-storey block and the landlord has invested in an extensive programme of refurbishment. Work included.
Mark Pepper, partner and head of building surveying at Kirkby Diamond, led the refurbishment project to ensure it was completed as quickly as possible and to the highest standards.
Eamon Kennedy, head of commercial agency (group) at Kirkby Diamond in Luton, said: "As a company we have supported Signposts for many years and it was very rewarding to be involved in such a great project. It's wonderful to see the building converted into a high quality, vital facility for the community, providing homeless people with a safe and secure place to call home, particularly at this time." 
Signposts chief executive Kevin Porter said: "As we all try our best to navigate the current crisis, there is one group of people who sadly can't follow the advice to stay at home - because they don't have a home. 
"People sleeping rough on the streets of Luton are in serious danger from the virus. Many have underlying health issues, which makes them more at risk of severe symptoms. They are also unable to maintain good hygiene, as they have limited opportunities to wash.
"That's why these new facilities are so important. They offer homeless people a safe bedroom of their own, showers, laundry facilities and three meals a day, plus all the on-going support they need to get their lives back on track."