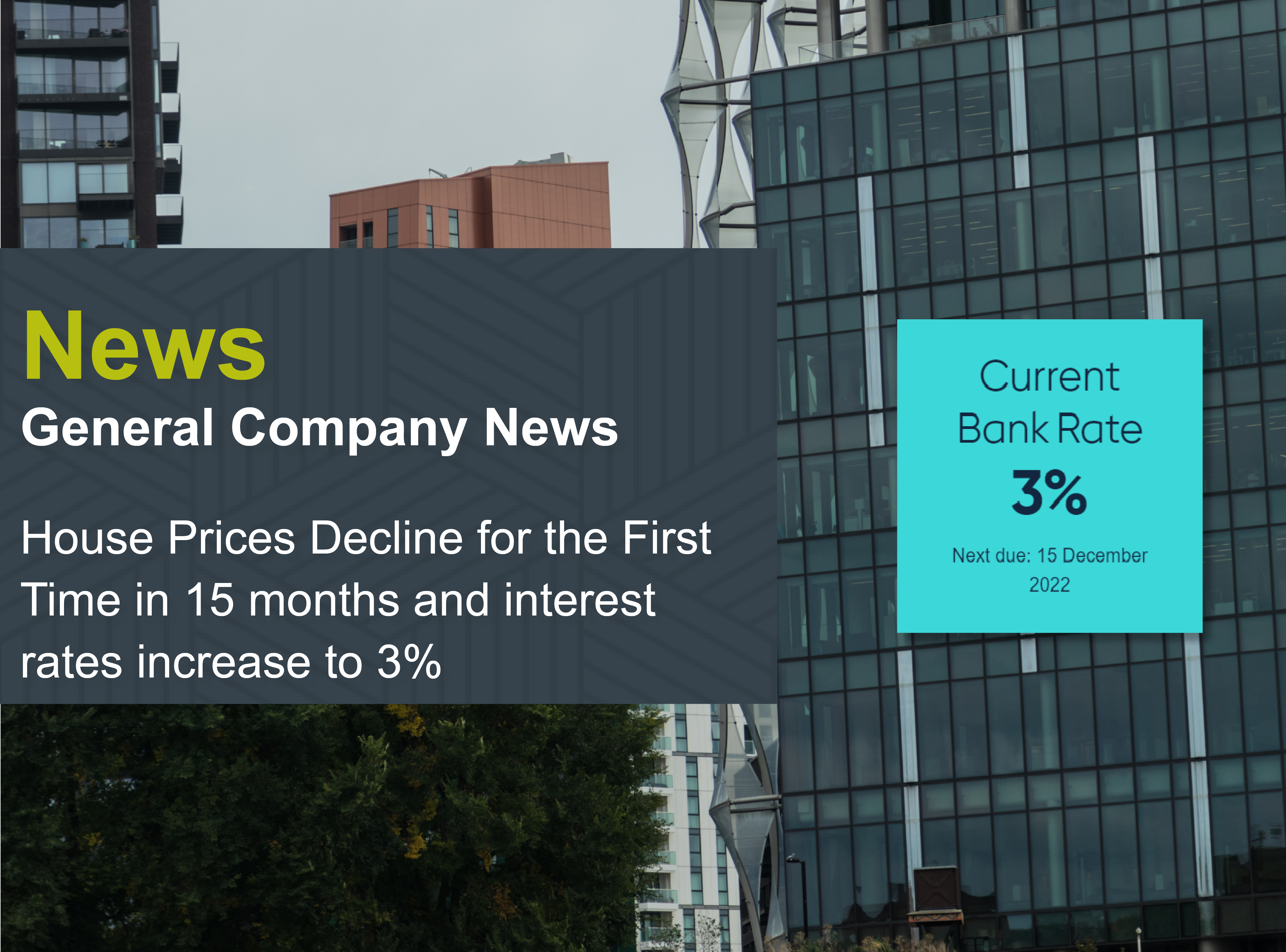 House Prices Decline for the First Time in 15 months and interest rates increase to 3%
November 09, 2022
Research by Nationwide Building Society has confirmed that house prices fell by 0.9% month on month in October 2022. This signals the first monthly decline in house prices in over 15 months and, according to the lender, this was the largest decrease in house prices since June 2020, which was at the height of the COVID-19 Pandemic. 
Robert Gardener, Nationwide's Chief Economist said "the market has undoubtedly been impacted by the turmoil following the mini budget which led to a sharp rise in interest rates.  Higher borrowing costs have already stretched housing affordability at a time when household finances are already under pressure from inflation".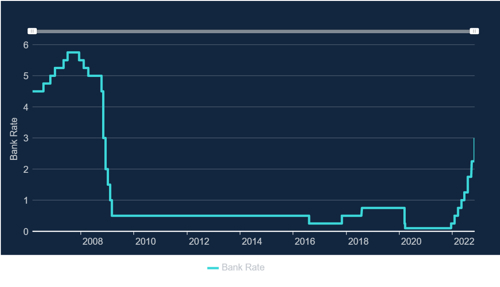 Bank of England Bank Rate 
As mortgage rates have risen over the last few months, many lenders have suspended their mortgage products with higher LTVs or increased interest rates above the Bank of England's Base Rate rises, to account for the prospect of further interest rate rises on the horizon.
Despite the doom and gloom, house prices still remain at record levels, with the average house price in October being £268,282.
As a further set back for property owners and first-time buyers, on 3 November 2022, the Bank of England increased the interest rate to 3%, the highest rate since 2008. The 0.75% increase also signals the largest single increase in interest rates since "Black Wednesday" in 1992.
Adam Smylie, Head of Valuation Services at Kirkby Diamond comments: "It is not surprising that house prices are beginning to decrease after the exponential growth that has occurred since June 2020. Across the region it is noticeable that there are many houses sticking on the market as a result of high quoting prices. From a review of Rightmove, it is evident that many of these properties have experienced price reductions in order to tempt buyers in the market. However, in reality house prices are likely to now be returning to pre pandemic levels as the market was starting to cool in February 2020."
"A rise in interest rates to 3% will now be worrying for those borrowers on tracker mortgages or those nearing the end of fixed term deals. We may, therefore, see a rise in availability at the upper end of the market as downsizers weigh up the benefits of continued ownership vs running costs and buyer demand for more expensive housing falls.
"It is highly likely that a correction in the market will be experienced in 2023, however some postcodes may see less of a decline than others as commuter locations and those close to good schools may be shielded from some of the effects"
"There remains some optimism though from first time buyers who are ideally positioned to take advantage of a cooling of the market and price reductions in order to get a foot on the property ladder".

Kirkby Diamond is a full-service firm of chartered surveyors and property consultants, with offices in Milton Keynes, Luton, Borehamwood and Bedford. We work with local and national clients to offer a total solution to their surveying and commercial agency needs.