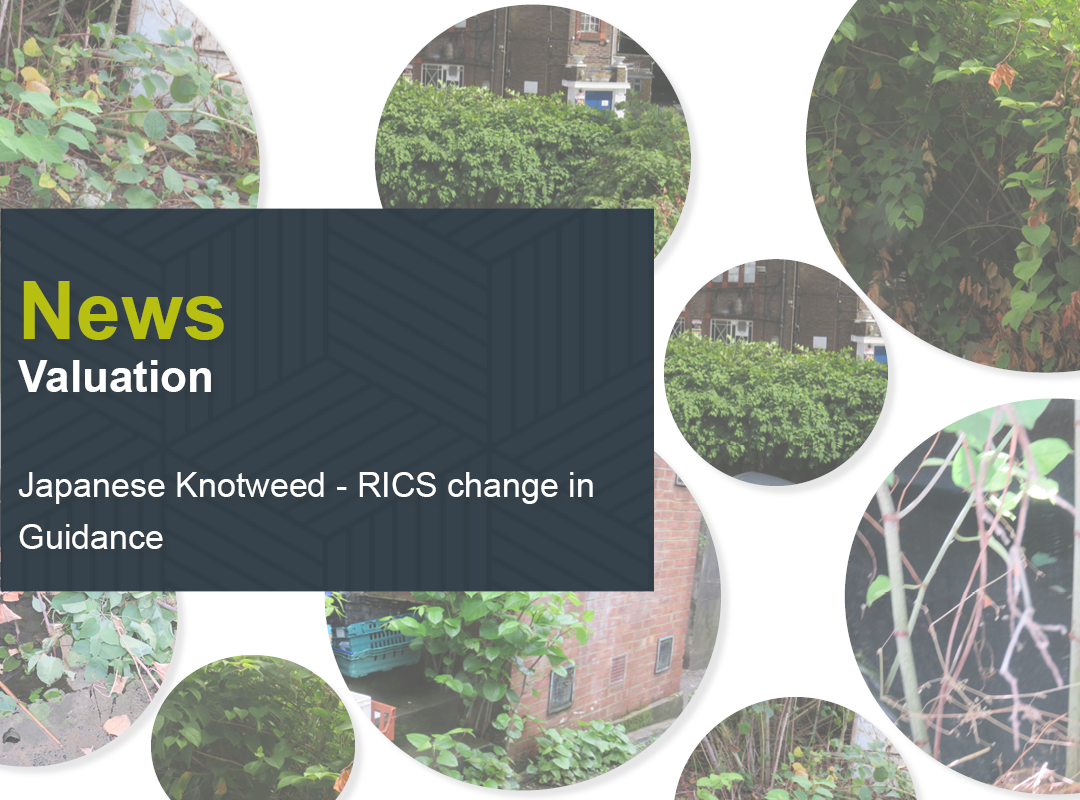 Japanese Knotweed – RICS change in Guidance
March 28, 2022
The RICS have now issued a new guidance note effective from 23 March 2022.
How to identify Japanese Knotweed
Red and purple shoots usually in April / May
Bamboo-like stems. They are speckled with
flecks of purple
Heart shaped green leaves with reddish veins
Brown roots with orange on the inside
Clusters of small white flowers in the summertime
What does it look like?
History: How did it get here?
Japanese Knotweed was first introduced to Britain by the Victorians in the 1840s when a specimen was imported by Kew Gardens.
Japanese Knotweed was briefly in fashion and was encouraged by a well-respected gardening writer William Robinson.
Once people realised there was no way to stop the species growing, Victorians threw the plants onto railway embankments and rubbish tips.
It is now illegal to plant Japanese Knotweed in your garden or deliberately plant it in the wild, but it is not illegal to have already existing Japanese Knotweed in your garden.
RICS Guidance – So what has changed?
The RICS have now issued a new guidance note effective from 23 March 2022.
"Japanese Knotweed and residential property" provides an update for valuers and surveyors in
the residential market. New guidance includes detailed information on the effects of Japanese Knotweed, as well as a flowchart of what to do if Japanese Knotweed is found on site.
The new guidance also sets out a clear method to enable a surveyor to assess the impact of Japanese Knotweed on structures, amenity areas and adjoining property.
Thoughts from a Chartered Surveyor
Adam Smylie, Head of Valuation comments "As a valuer, Japanese Knotweed can present numerous issues if found on site.
Historically many lenders were known to refuse mortgages where it is present. As valuers, we need
to be mindful of the advice we give to clients and have always highlighted the presence of this invasive species if it was on adjoining land, or on the land we are valuing.
The new guidance allows us to make better informed decisions in order to advise our clients accordingly, particularly where Japanese Knotweed is sufficient distance from buildings or amenity areas (paving, garden walls etc)".