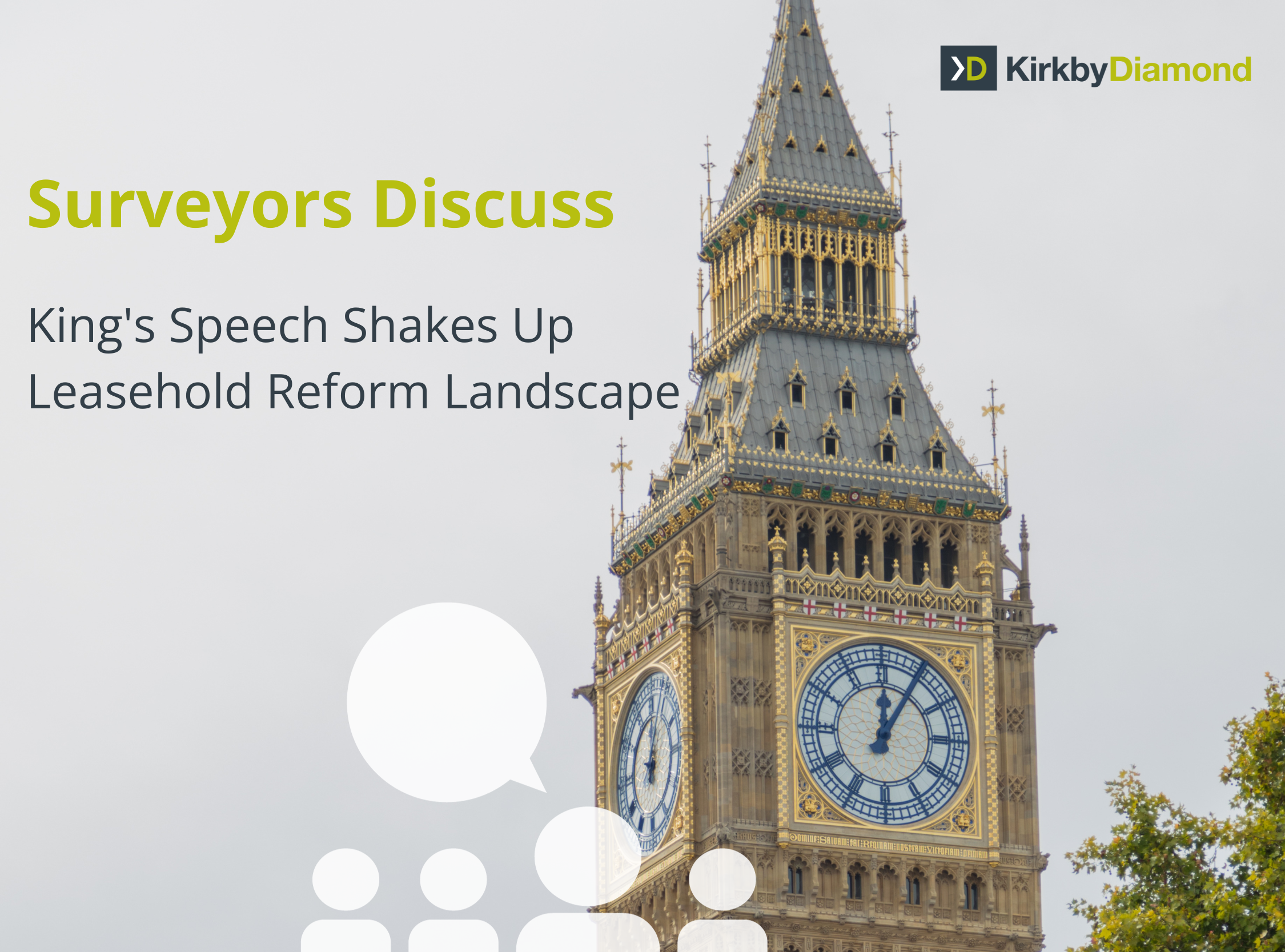 King's Speech Shakes Up Leasehold Reform Landscape
November 13, 2023
At the King's first opening of Parliament on 07 November 2023,  leasehold reform was proposed in line with the Leasehold and Freehold Reform Bill. The Bill is expected to be brought to Parliament in the coming months and once again brings leasehold reform back into the headlines.
The King said: "My ministers will bring forward a bill to reform the housing market by making it cheaper and easier for leaseholders to purchase their freehold and tackle the exploitation of millions of homeowners through punitive service charges."
Key points from proposals in the Leasehold and Freehold Bill include:
A ban on leasehold houses
990 year term extensions instead of 90 years
A removal of the two year ownership rule to extend a lease.
The commercial area of mixed-use properties will be increased to 50% from 25% to allow enfranchisement to take place
That leaseholders will have greater transparency over service charges
KDs thoughts
Adam Smylie, Head of Valuation at Kirkby Diamond comments: "Other than a potential abolishment of the two year ownership rule, the other proposals seem like easy wins and headline grabbers. The announcement still doesn't help answer valuers questions as the briefing note issued alongside the King's speech sets out a basic example of how a premium would reduce by circa £10,000 for a leaseholder but does not provide any detail of how this will happen. I assume this is by abolition of marriage value based on the unexpired term in the example provided but cannot confirm. Like everything leasehold reform, the devils in the detail, which is sadly lacking in the speech and briefing note, but as the bill progresses through parliament we will no doubt find out more"
Panicos Loizides comments: "Prior to the King's speech there was an anticipation of reinvigorating Commonhold which was first introduced under the Commonhold and Leasehold Reform Act in 2002.  Unfortunately, there has been no mention of Commonhold during the speech or notes.  The concept of Commonhold has not been widely adopted for the last 20 years and without any further mention it appears to still be out of favour. 
From a valuation perspective, the speech has created further valuation uncertainties as it has not been made clear if marriage value is to be abolished whilst capping ground rents will undergo a consultation before further consideration".
Kirkby Diamond have one of the leading leasehold reform teams covering the Home Counties and Greater London. Our team of experienced practitioners regularly provide leaseholders and freeholders with leasehold reform valuation advice.
Our team will update you as the bill progresses through parliament.
For any other queries on leasehold reform matters please contact one our team at valuations@kirkbydiamond.co.uk