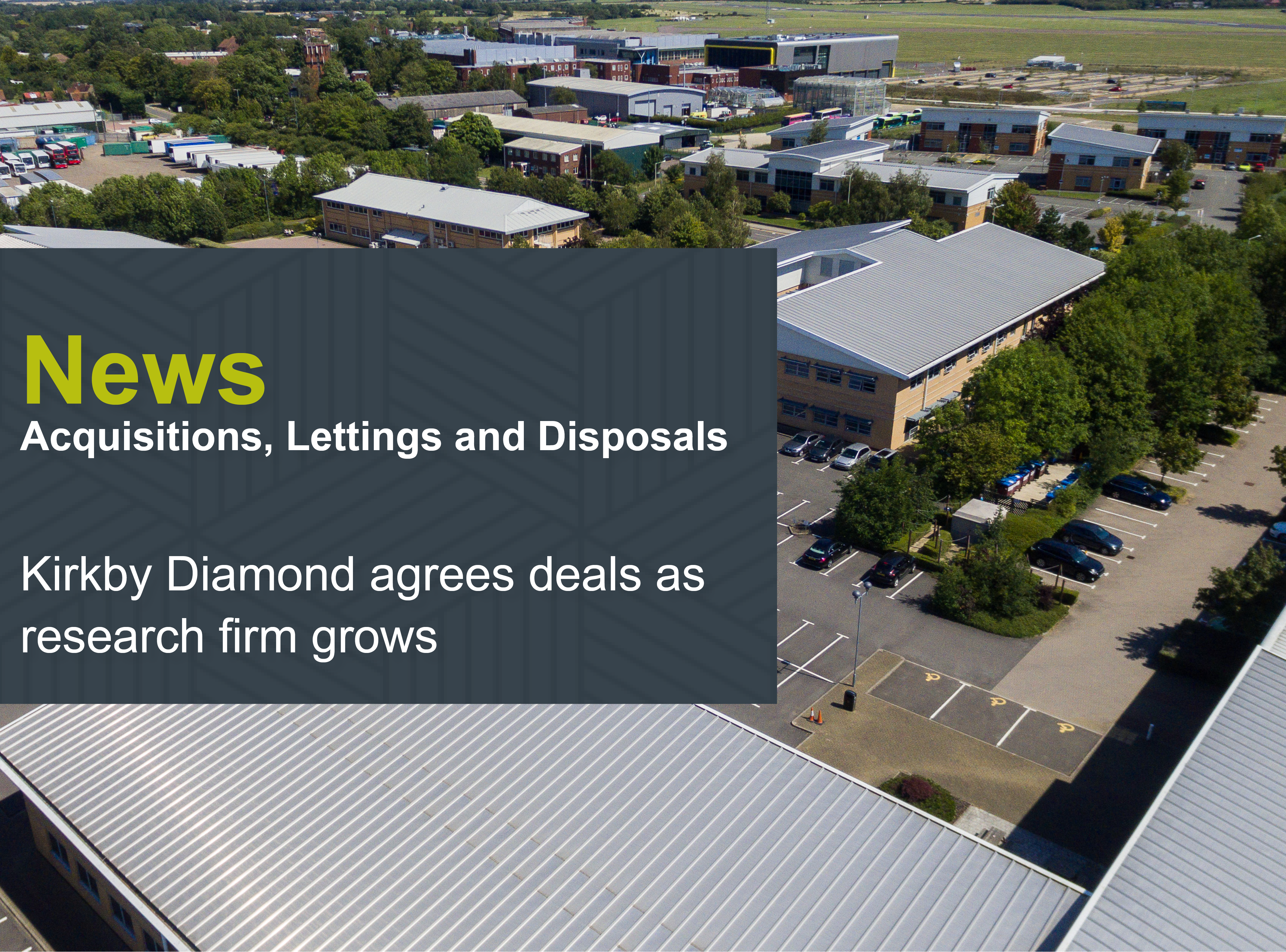 Kirkby Diamond agrees deals as research firm grows
May 18, 2023
An expanding research company has agreed deals on two office suites at a leading technology park in the heart of the Oxford Cambridge Arc.
The deals at Cranfield Technology Park, next to the world-famous Cranfield University in Bedfordshire, are expected to bring further new jobs and investment to the region as the ambitious company continues to grow.
Signify Research has signed leases on the 1,479 sq ft unit 38 and 1,065 sq ft unit 41 at the Cranfield Innovation Centre. The technology park is home to around 60 science, technology and knowledge-based businesses, ranging from start-up companies through to internationally recognised brands such as Nissan European Technical Centre.
Josh Parello, agency associate at Kirkby Diamond, said: "Signify Research is an existing tenant and has agreed leases on units 38 and 41 in order to grow its operations, having already expanded from a team of three to almost 30. We also currently have another 14,077 sq ft in solicitors' hands, which is a testament to the investment made by the landlords to provide a modern and attractive working environment, with even more innovations on the horizon."
Signify Research managing director Simon Harris said: "At Signify Research we are passionately curious about healthcare technology and we strive to deliver the most robust market data and insights to help our customers make the right strategic decisions.
"Our business has seen many changes since joining Cranfield University Technology Park back in 2016 and it has proved to be absolutely the right choice for our growing company. We really appreciate the ease of moving to larger office space to accommodate our growth. Other factors include the ability to network with local business owners, ease of finding suppliers based at the technology park, and the partnership we have enjoyed with Cranfield University for interns and training."
   
Josh Parello added: "Cranfield Technology Park is a fantastic location and it is seeing strong demand for office space. It has the added attraction of a great on-site café, meeting rooms and 410 car spaces."
Located between Milton Keynes and Bedford, the technology park has become a thriving innovation hub offering businesses both exceptional quality office space alongside the university's distinctive expertise and skills base.
For more information on availability at Cranfield Technology Park please contact Josh Parello at Joshua.parello@kirkbydiamond.co.ukor call 07951 613205.