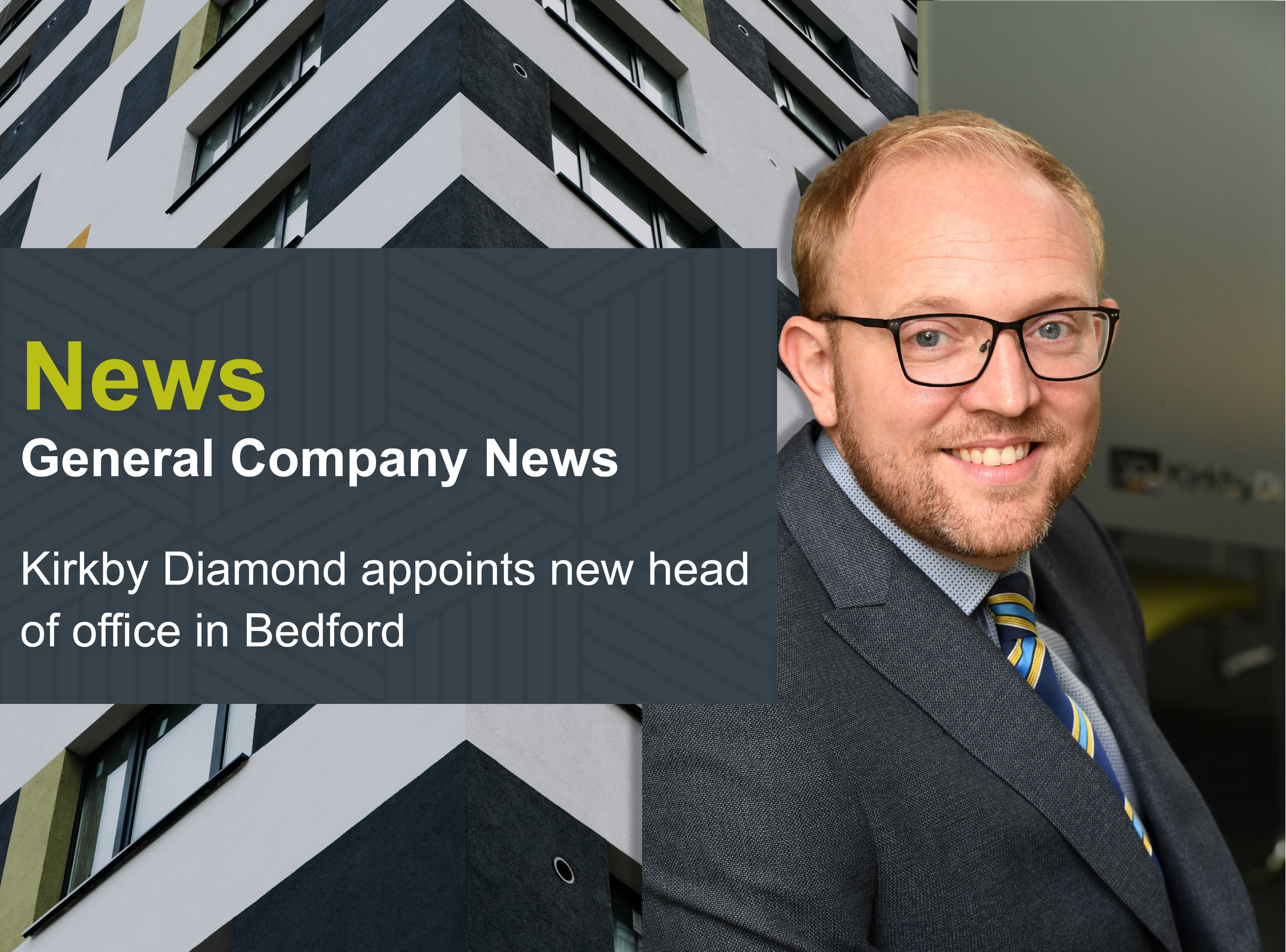 Kirkby Diamond appoints new head of office in Bedford
February 15, 2023
Kirkby Diamond has appointed Nathan George as its new head of agency and office in Bedford.
Nathan takes over the role as we expand our operations in the town and move to a new, larger office suite.
Nathan joined Kirkby Diamond as a surveyor in 2013 and was later promoted to associate in 2021 in recognition of his continued performance and team ethic. Nathan assumed the role of both head of office and agency for Bedford on February 1.
Nathan said: "It is an honour to take over running of the Bedford office, picking up the baton from Andrew Clarke who is a prolific operator across the commercial property market and has been a key influence in developing my career over the past 10 years. 
"We have exciting times ahead of us with the move to new offices this month. I am predicting another busy year for the team as we continue to advise longstanding clients, build new client relationships and assist local businesses to fulfil their commercial property requirements."
Eamon Kennedy, executive partner and head of agency at Kirkby Diamond, said: "Nathan has been a tremendous asset to our company since joining us 10 years ago. I am therefore delighted to announce that he is taking over the role of head of office in Bedford and I am sure he will lead the team to even greater success.
"We have had another tremendous year here at Kirkby Diamond, cementing our position as the leading commercial property consultants across Milton Keynes, Luton, Bedford and Borehamwood. Our success is largely due to the hard work and expertise of team members such as Nathan and Andrew."