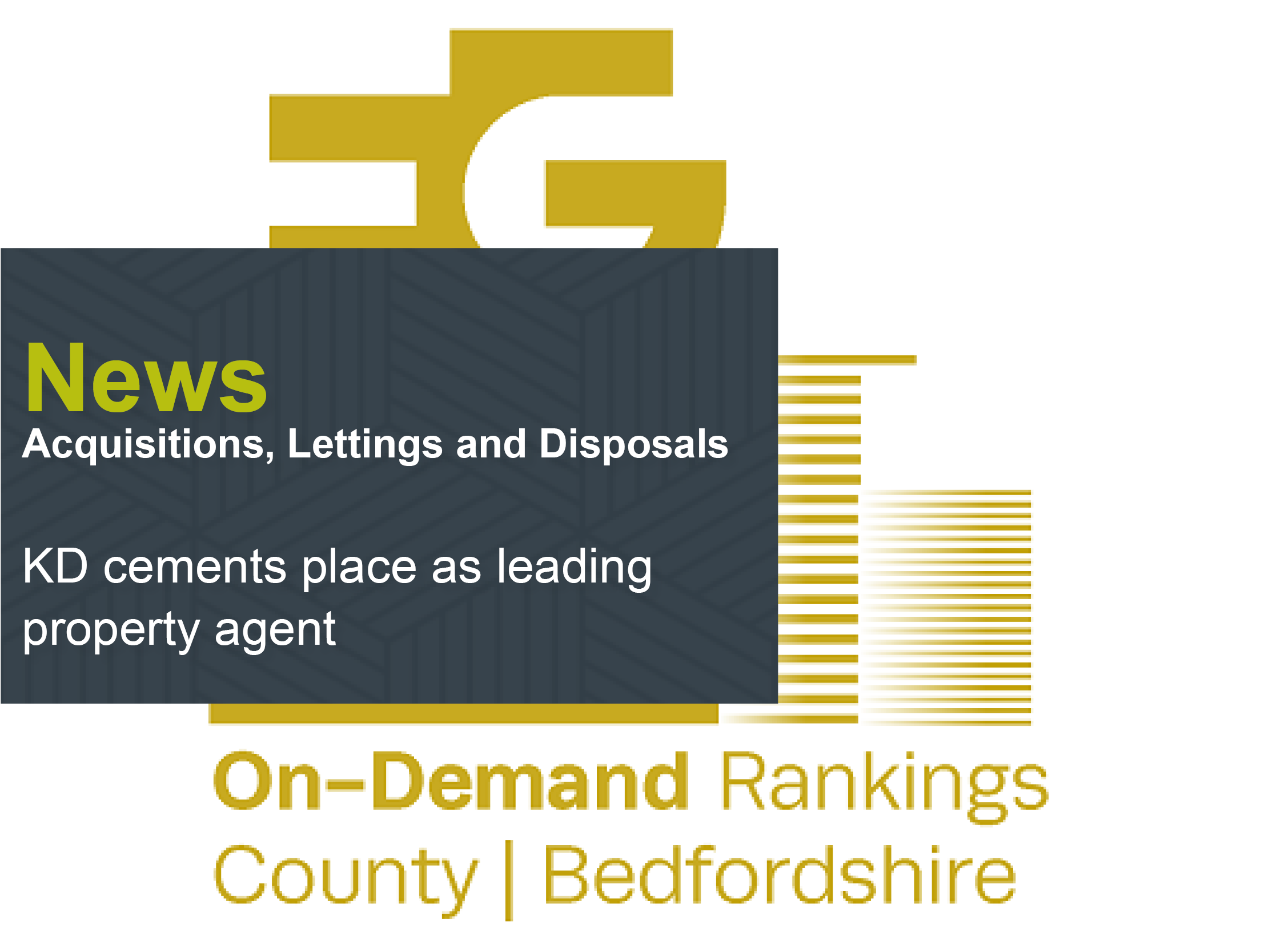 Kirkby Diamond cements place as leading property agent
April 29, 2022
Kirkby Diamond has cemented its place as one of the leading commercial property agents in Bedfordshire after completing 141 deals in 2021 – over 100 more than its nearest rival.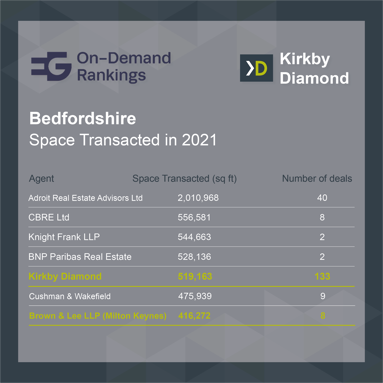 The EG Radius 2021 Annual On-Demand Rankings put Kirkby Diamond in first place for the most deals completed in the county during the year following the company's acquisition of Brown & Lee, and second for amount of space transacted.
Kirkby Diamond, when combined with Brown and Lee, completed 141 deals with a total 935,435 sq ft of space transacted, in 2021.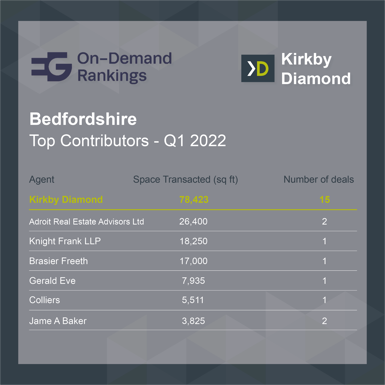 In Q1 of this year it is the leading agent with 15 deals already completed – 13 more transactions and over 50,000 more sq ft compared to second place, the total amount equating to almost the same amount of space transacted by the six companies listed below Kirkby Diamond.
Eamon Kennedy, executive partner and head of agency and business development, said: "This is yet another fantastic result for everyone at Kirkby Diamond which cements our dominance in commercial property markets across Bedfordshire, well ahead of our national rivals. These results demonstrate our strength as a local and regional agent, and our ability to operate on any scale required.
"To have completed 141 deals in 2021 is remarkable and is testament to all the hard work by our first class, knowledgeable and highly experienced team."
He added: "Already this year is shaping up to be one of our best ever and we are reaping the rewards of consistently delivering an excellent service day in, day out for a wide range of clients."
The EG Radius rankings are based on data supplied directly by the EG Radius community of agents and show which agents have been the most active across the UK. Deals completed include the office, industrial and retail sectors. The rankings are continually updated throughout the year, giving a live breakdown of which agents are transacting the most space in a specific sector or geography.