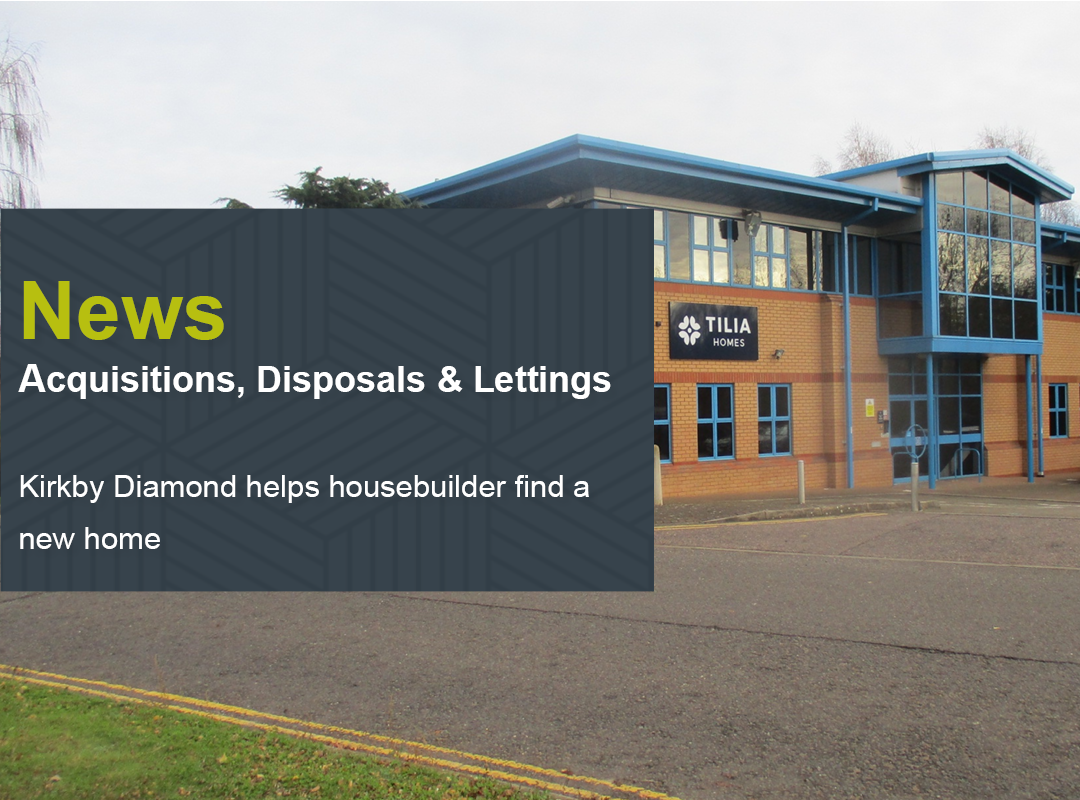 Kirkby Diamond helps housebuilder find a new home
January 04, 2022
A major national housebuilder has relocated to a new regional headquarters after agreeing a lease on a unit in Bedfordshire, Kirkby Diamond announced today.
Tilia Homes has signed a long-term lease on a 12,550 sq ft hybrid unit, which provides headquarters-style, high quality accommodation with offices and storage space, at Priory Business Park, located just off the A421 Bedford Bypass.
Andrew Clarke, head of commercial agency at Kirkby Diamond in Bedford, said Tilia Homes had signed the lease immediately after the previous occupier had vacated the property, which meant there was no void period for the landlord. 
Andrew said: "Kirkby Diamond was acting on behalf of a private pension fund, a longstanding client. We were delighted to complete the letting to Tilia Homes in an off-market deal and it was very satisfying to secure a new tenant immediately after the existing lease expired."
Operating across four regions throughout England, Tilia Homes, previously known as Kier Living, is committed to making a positive difference to local areas through the homes it builds and the communities it develops. With over 70 years' experience, it offers a broad spectrum of new homes ranging from one-bedroom apartments to five-bedroom homes.
Jonathan Miller, regional managing director at Tilia Homes, said: "I am delighted to be able to announce that the Tilia Homes Eastern business has signed a long-term lease for offices at the Priory Business Park in Bedford. This facility will provide a wonderful new base for our team within a few miles of our historic home in the St Neots/Tempsford area, having been based temporarily 30 miles away in the Kier Construction Eastern offices for the past year."