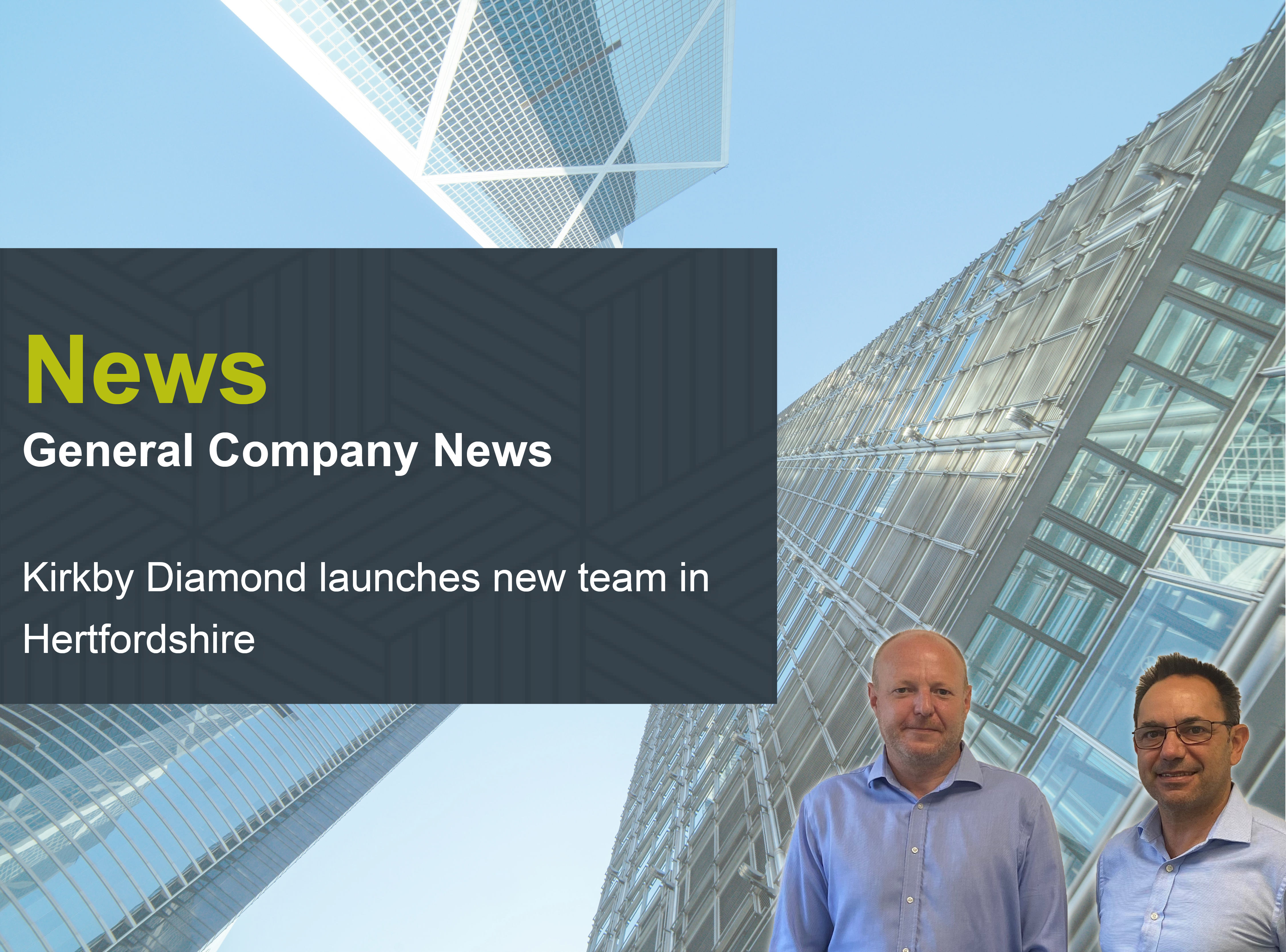 Kirkby Diamond launches new team in Hertfordshire
June 26, 2023
Award-winning commercial property consultancy Kirkby Diamond is expanding its area of operations with the launch of a highly experienced new team in Hertfordshire. 
Leading the team will be Matthew Bowen, who has joined the company as head of agency. He will steer its drive to win new business across its target regions of Hertfordshire, Buckinghamshire and Bedfordshire, with an even stronger focus on the busy M1/A1M corridor.
He takes over as head of agency from Eamon Kennedy, who will now focus on leading his industrial and logistics team and further developing the company's presence within that sector.
Joining Matthew in Hertfordshire will be Panicos Loizides, a registered valuer, asset manager and leasehold enfranchisement specialist, who has more than 20 years' experience in the property market. He has been appointed as an associate to add further support and experience to the landlord and tenant team alongside Mark Hannam.
Before joining Kirkby Diamond, Matthew worked at Aitchison Raffety, in St Albans, as a director and head of commercial agency, covering acquisitions, sales and lettings of commercial property in Hertfordshire.
He said: "This is a truly exciting opportunity to establish a wonderful new team in Hertfordshire to provide Kirkby Diamond's award-winning services to commercial property clients along the M1/A1M corridor.
"As head of agency, it will be my role to build upon the outstanding work of Eamon Kennedy. They are huge shoes to fill but I am confident we can continue Kirkby Diamond's impressive growth and reinforce our reputation as the region's leading commercial property consultancy."
Eamon Kennedy said: "The appointment of Matthew heralds the start of another exciting new era at Kirkby Diamond as we continue our growth throughout Hertfordshire, Buckinghamshire and Bedfordshire, with a special focus on the M1/A1M corridor. With his invaluable experience, he is the right person to lead the agency teams as we target new business while still providing our outstanding levels of service for existing clients.
"I am passing the baton on to a safe pair of hands and I will now focus on the industrial and logistics sector which continues to thrive and provides more opportunities for Kirkby Diamond to explore across all disciplines within the practice."