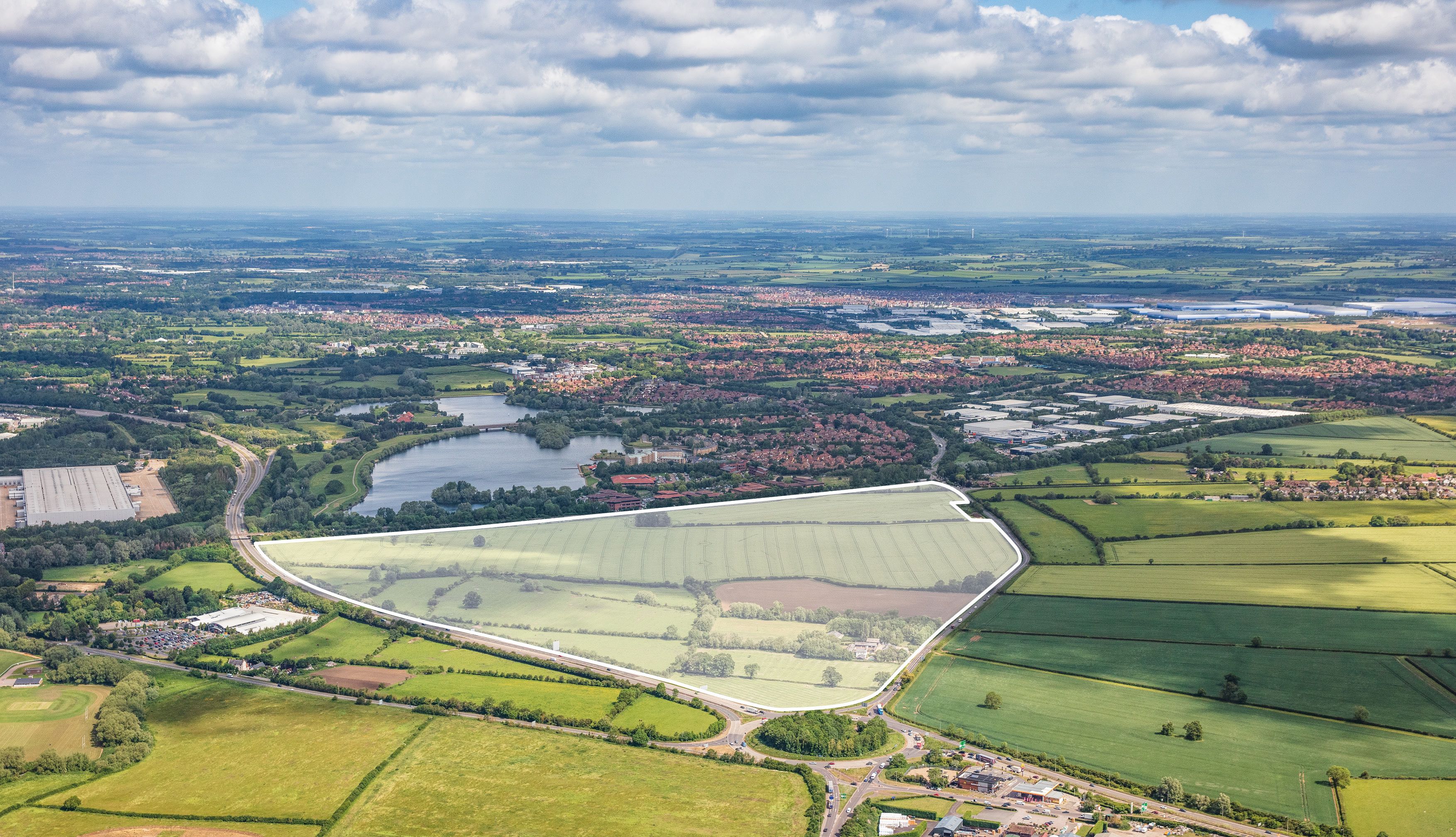 Kirkby Diamond leads on collaboration to unlock delivery of UK's first major carbon neutral logistics park
March 16, 2021
The UK's first major carbon neutral logistics park will be developed in Milton Keynes following the sale of a 135-acre site.
The site was assembled by Kirkby Diamond, working with four landowners, who selected Hampton Brook as the strategic land promoter.
Hampton Brook secured an outline planning permission at appeal last October and the site has now been purchased for the delivery of the major development.
Logistics facilities and large scale national and regional distribution hubs totaling over two million sq ft of space will form the first major UK logistics park to be delivered with carbon net-zero construction and carbon net-zero ready for occupation.
On completion, the project will extend to 100 acres and comprise a range of unit sizes from 30,000 sq ft up to 500,000 sq ft. The first phase could be ready for occupation in late 2022.
Andrew Wright, senior partner and head of land, planning and development at Kirkby Diamond, said: "The sale of the development site at South Caldecotte is excellent news and represents the culmination of a huge amount of hard work behind the scenes over many years.
"Working in partnership with Hampton Brook to unlock the site and secure the outline planning permission, we are delighted to have been able to deliver an outstanding result for the four landowners with the completion of a very significant transaction."
He added: "Working for retained landowners we first identified the site as having development potential in 2013. Our team then approached adjoining landowners and negotiated collaboration agreements to assemble an area of 140 acres to promote for comprehensive development as a single site.
"Hampton Brook successfully promoted the site through the local plan process and secured the allocation and was granted planning permission at a public inquiry for the development of a major logistics park in October 2020."
Ian Jackson, director of Hampton Brook, said: "Hampton Brook is delighted to have selected PLP to deliver this prime strategic commercial site in the South East.  Working with Kirkby Diamond, together we have achieved an outstanding result for the landowners and investors.
"This development will deliver another major boost to inward investment, economic development and provide significant economic growth in the region leading to a high level of job creation. "