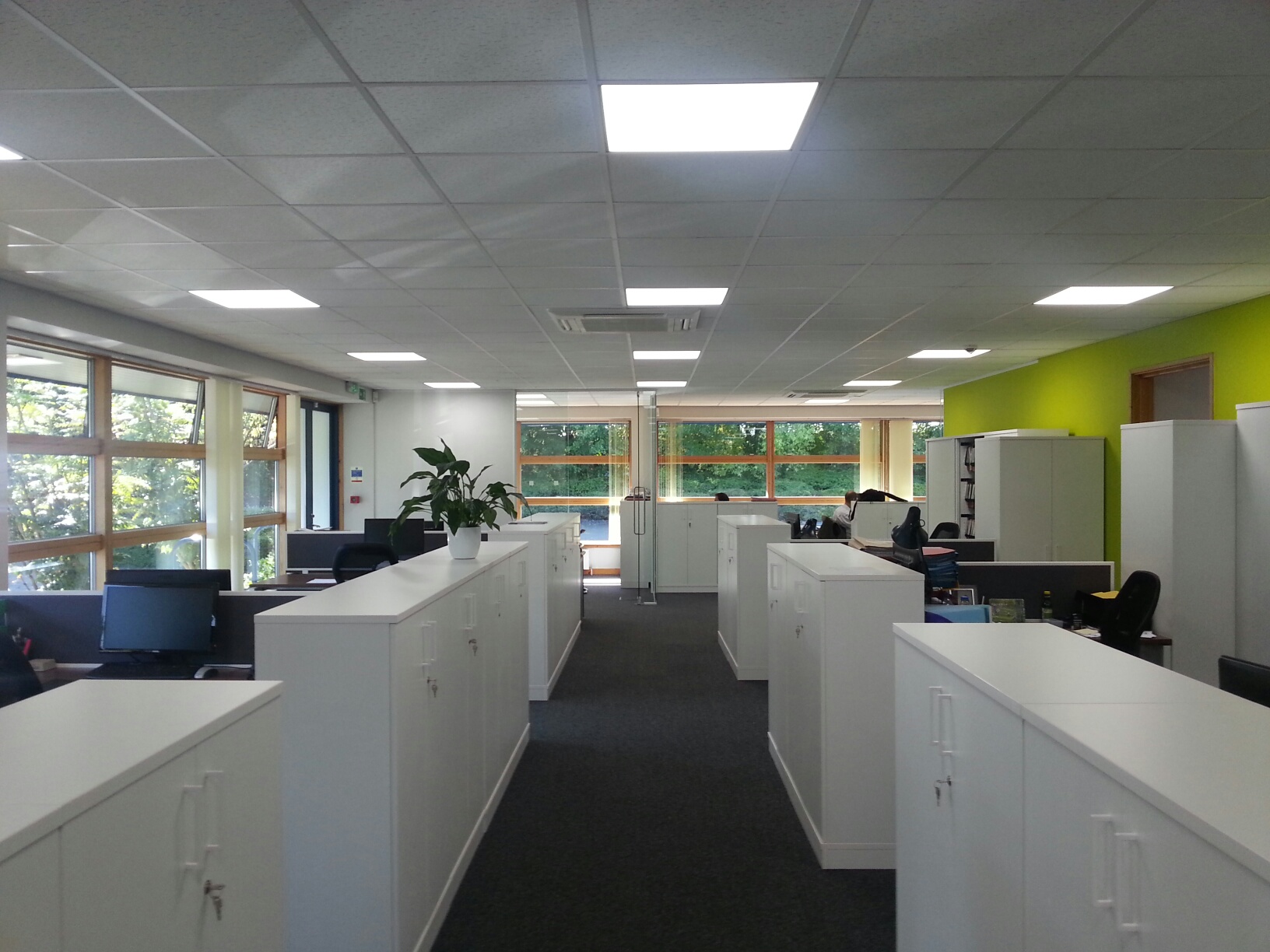 Kirkby Diamond - New Head Office
October 13, 2015
Leading property consultancy Kirkby Diamond has celebrated the start of an exciting new era after moving to new headquarters in Milton Keynes as it looks to expand its operations in the region.
The full-service Property Consultants, who also have offices in Luton and Bedford, have also unveiled new branding and an impressive website to coincide with the move from Meridian House, in North Twelfth Street, to 15 Shenley Pavilions, Shenley Wood, Milton Keynes.
Andrew Wright, managing partner, said: "The past few years have been extremely positive for Kirkby Diamond, thanks to our team of highly experienced chartered surveyors and a booming commercial property market. That has put us in an excellent position to build on our successes and plan the expansion of our Milton Keynes office. Like the ambitious, growing companies that we assist on a day-to-day basis, we have been looking for the right premises that will enable us to expand further." Plans are also in place to create opportunities for more property professionals to join the company as it takes advantage of the booming commercial property sector.
The move – after operating for more than 20 years from the same town centre offices - also provided the ideal opportunity for Kirkby Diamond to refresh its image, explained Andrew. "It seemed appropriate to celebrate this new chapter in our story with fresh, new branding that reflects our modern, confident approach to commercial property" he added.
Kirkby Diamond's agency team comprises seven agents with over 100 years of experience between them. Its strategically located offices in Luton, Milton Keynes and Bedford enable it to take a highly holistic viewpoint on all activity spanning the M1, A1 corridors of the northern Home Counties. Kirkby Diamond has an agency team based in each office, which provides clients with on the ground feedback at the same time as being able to refer to the wider market with confidence.
To further enhance its collaborative approach and to ensure each office/agent is capitalising on relevant enquiries, Kirkby Diamond has invested heavily in a fully integrated web-based agency system; which enables it to manage our clients' instructions more effectively.