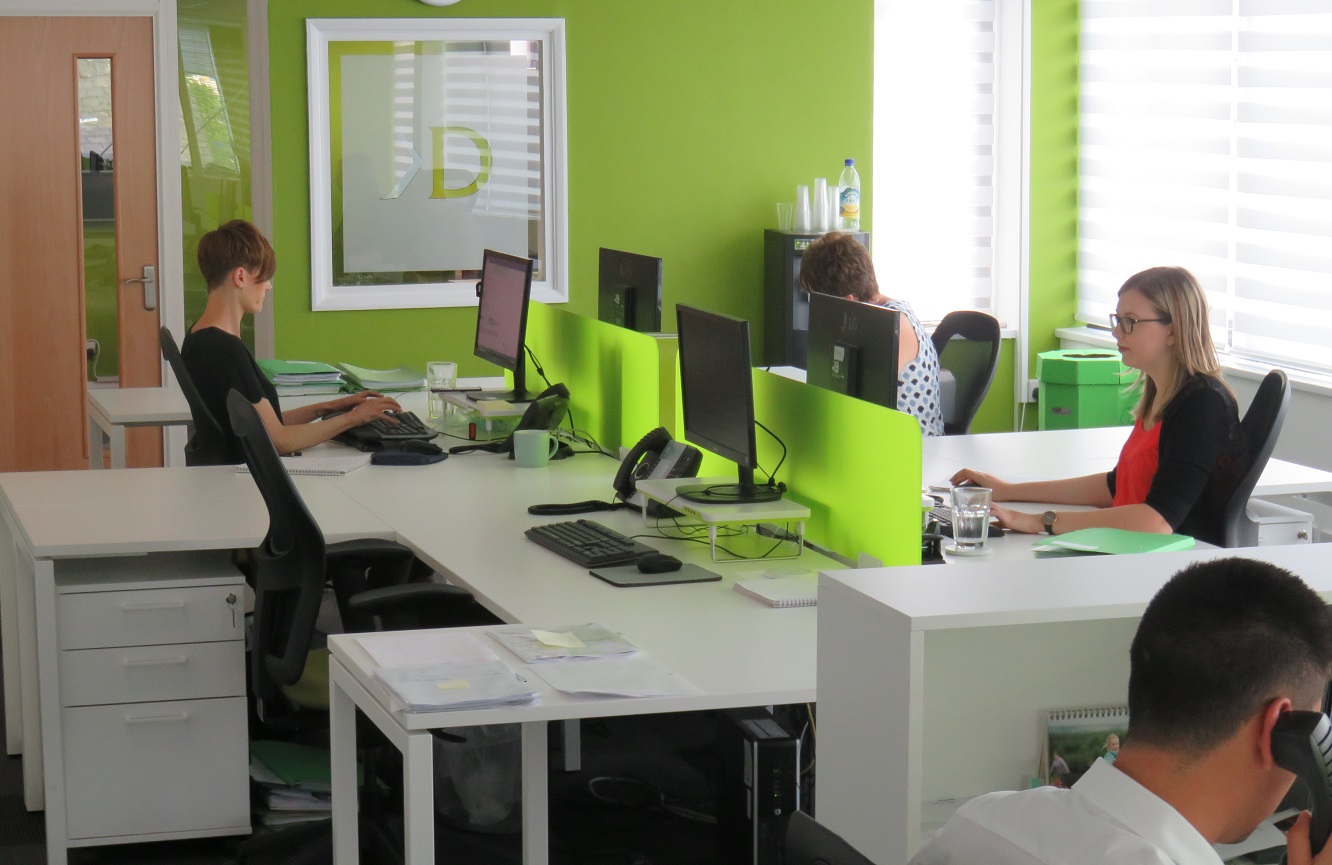 Luton Office moves to new home
November 01, 2016
Leading property agency Kirkby Diamond is setting its sights on a bright future after moving to new premises in the heart of Luton.
The award-winning agency, which also has offices in Milton Keynes and Bedford, has moved its 10 Luton-based staff to a newly refurbished 1,600 sq ft suite in Victory House, Chobham Street, from its previous base in Union Street, where the company had been for 15 years.
Eamon Kennedy, partner and head of agency for Kirkby Diamond, said: "We were keen to stay in the town centre for the convenience of our clients and these modern offices are in a very prominent position. They provide the extra space we need, which puts us in an excellent position to allow for the natural expansion of the business. "Kirkby Diamond has overseen the extensive refurbishment of its new home over the past six months to ensure that the interior and design reflects the identity of the firm. "It provides bright, open plan, modern office space, which is designed specifically so that our members of staff have open communication lines, which promotes teamwork and efficiency" said Eamon. "This will put us in an even stronger position for the future growth of the firm. "He added that Kirkby Diamond's continued commitment to Luton comes at a time when the town is fast becoming one of the UK's go-to business destinations thanks to massive investment in its infrastructure. First class infrastructure, a skilled workforce and impressive connectivity means more businesses and workers looking to escape London are heading north up the M1 to Luton.
The town, which has had its share of detractors in the past, is experiencing something of a boom. "These are exciting times for Luton. The town is better connected than ever. The new junction 11A of the M1 is set to complete in 2017, and Luton International Airport (the UK's fastest growing) saw its largest passenger numbers ever in 2015."