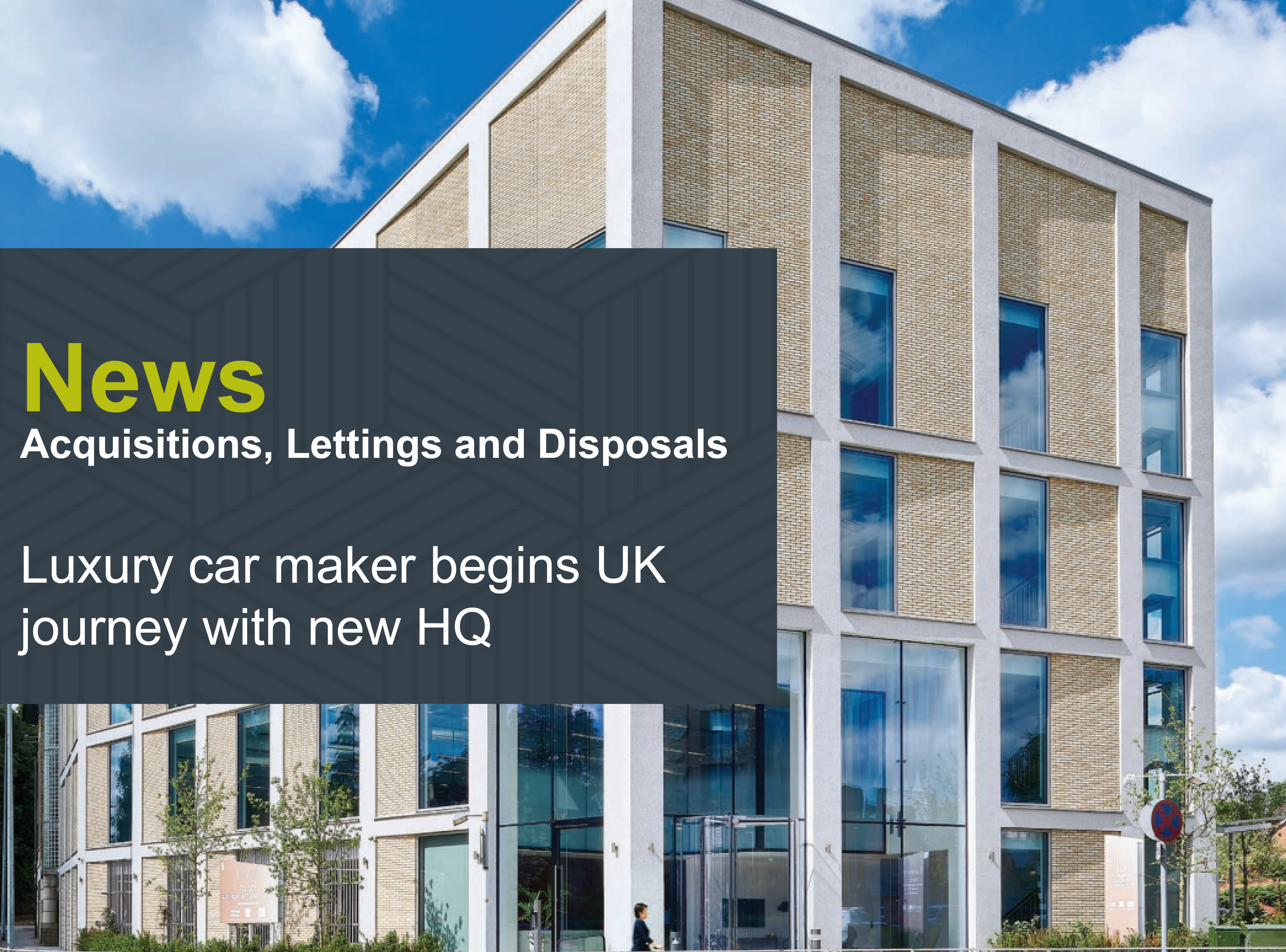 Luxury car maker begins UK journey with new HQ
June 30, 2022
Car manufacturer Genesis has opened its first UK headquarters after agreeing a lease on offices in Berkshire.
The Korean car company has signed a 10-year lease on 3,000 sq ft of office space at Lantern House – an impressive new landmark office building – at Marlow Road in Maidenhead town centre, said Eamon Kennedy, head of commercial agency at Kirkby Diamond.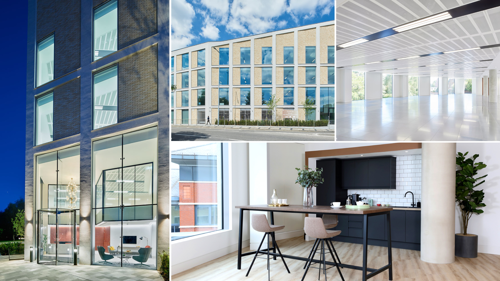 Photos from: https://lanternmaidenhead.com/gallery/
He was appointed by the company to acquire the company's first UK headquarters. Genesis is taking half of the third floor and has carried out an extensive fit out. The company will be the building's first tenants. 
Eamon said: "Lantern House is a fabulous new office building and is the perfect location for Genesis UK's first headquarters in this country. I was appointed by the company to secure high quality office space in an excellent location, and that's what we have achieved. Everyone involved is very satisfied with the result."
He added: "It is a good time for companies to be looking for office space as some landlords are offering large incentives, due in large to the impact Covid has had on the office sector."
Andrew Pilkington, Genesis Motor UK Limited managing director, said: "Having launched the Genesis car brand into the UK from our spare bedrooms and dining tables over the last year, the team is delighted to now have an official 'home' in Lantern House in Maidenhead.  We wanted to make sure that our office space was in keeping with the brand's premium credentials and Kirkby Diamond were instrumental in helping us achieve that."
Lantern House provides a total of 19,119 sq ft of office space over four floors. It has an impressive double-height reception area, state-of-the-art LED lighting, energy efficient VRF air conditioning, and secure storage for 18 bicycles.