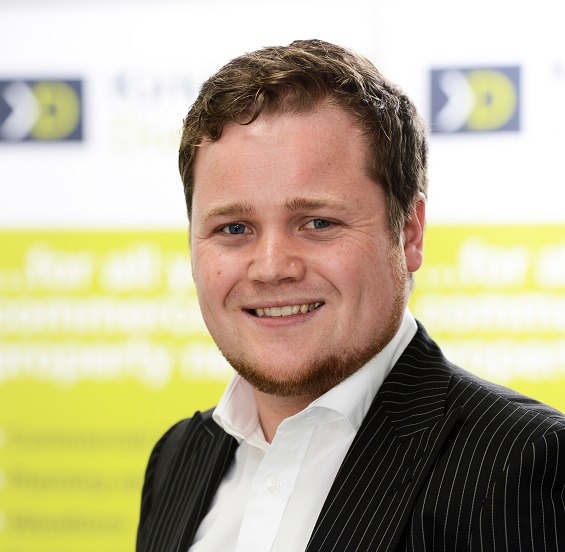 Milton Keynes Playing Catch-up
January 26, 2016
Logistics and warehouse property development in Milton Keynes is two years behind where it needs to be in order to compete favourably against other regions, a leading property expert has warned.
Luke Tillison, head of commercial agency at Kirkby Diamond in Milton Keynes, said the town's available industrial stock is at an all-time low.
The severe shortage of good quality logistics and warehouse units means there is now an urgent need for construction to start in earnest to accommodate the number of businesses that want to move to the area.
He said industrial voids in the town stand at just four per cent - compared with an average of eight per cent elsewhere in the UK - which has pushed up rents significantly over the past 12 months.
"Development is starting to happen slowly but we are two years behind where we need to be to remain competitive and to secure the businesses that want to move to Milton Keynes," he said.
"Due to the year's strong performance stock levels are now at an all time low with most multi-let industrial estates fully let. The severe lack of good quality stock is why existing rents have shot up by 20%, if not more, in the past 12 months and this is clearly unsustainable.
"We need to see the cranes return to Milton Keynes and quickly if existing businesses are to expand and new companies set up here."
Chancerygate in Denbigh West is the only industrial scheme to have been built in the past 10 years that has any availability – and these are units of between 3,000 and 7,000 sq ft and are fitted only to shell and core.
There is unlikely to be any speculative development of smaller multi-let schemes in the near future because of issues surrounding constrained land supply, market confidence and funding criteria placed on developers.
"Milton Keynes is attracting a good range of businesses, with lots of start-ups and growing companies, so it's really important that we have the infrastructure to support them," said Luke.
Kirkby Diamond client Urban Automotive Ltd, a specialist company that customises 4x4s, is just one company that has grown quickly. The Milton Keynes-based company started in a 3,500 sq ft unit in 2013 and has already trebled its space. It is now looking to move again to a specially created 20,000 sq ft unit.
"We have been looking for a building for over three months now but the stock levels in Milton Keynes are completely depleted, which meant our only option is to have a new building built for us," said Simon Dearn.
The Milton Keynes population is due to grow by more than 200,000 people over the next 50 years – which will mean about 500,000 people living there. To sustain that level, the infrastructure and warehousing needs must keep up so that there are sufficient jobs for local people.
Luke added that the push for growth should provide new impetus for a new campaign for city status. The last attempt was in 2012, when three new cities – St Asaph, Perth, and Chelmsford, were granted city status to mark the Queen's Diamond Jubilee.
"Milton Keynes has long been ready for city status; the strength and momentum of growth in the area must surely mean that it will be successful next time," he added.