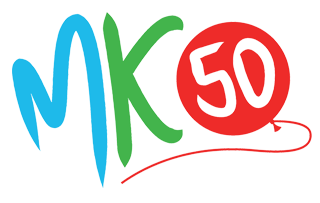 MK 50th - Here's to another 50 years of growth
February 08, 2017
The economic future of Milton Keynes, which this week turns 50 years old, is looking strong, with commercial property occupiers and tenants increasingly turning their attention to the town's offer, says leading property consultancy Kirkby Diamond.
From being the town famed for its roundabouts and concrete cows, it now has an economy worth more than £9.5 billion, thanks to its enviable location, strategic road links and strong business support infrastructure.
The high skillset among the local, growing population is another factor that is attracting people to the new town, said Luke Tillison, head of agency at Kirkby Diamond in Milton Keynes.
"Demand for industrial property is outstripping supply in Milton Keynes, with just a 3% availability at an all-time low for the town," he said.
"As a desirable location, it is imperative that we do all we can to attract further inward investment so it continues to ensure that the town continues to welcome occupiers in both industrial and office sector, assuring its future prosperity.
"Even though many industrial and business estates are at – or close to – 100% occupancy and there is a real need for both Grade A office space and good quality, refurbished secondary stock, we still aren't quite at the position of developers coming in to build speculatively. However, I don't think we are far from this position, with new schemes such as Victoria House now almost complete, which was anchored by a pre-let to Grant Thornton Accountants.
"Milton Keynes has come a very long way in 50 years and it is poised for even greater success in the next 50 and beyond. If our enquiries are anything to go by, there will be no let up in demand over the coming years as occupiers want to take advantage of the strengthening position of the town."
Luke, who was born and bred in Milton Keynes, said the town is benefitting from innovative companies investing in R&D in sectors such as driverless pods and from those that are looking to relocate – particularly from London and increasingly from the West Midlands.
"It's fascinating to see how the town is changing; it's definitely an exciting time to live and work in Milton Keynes," he added.