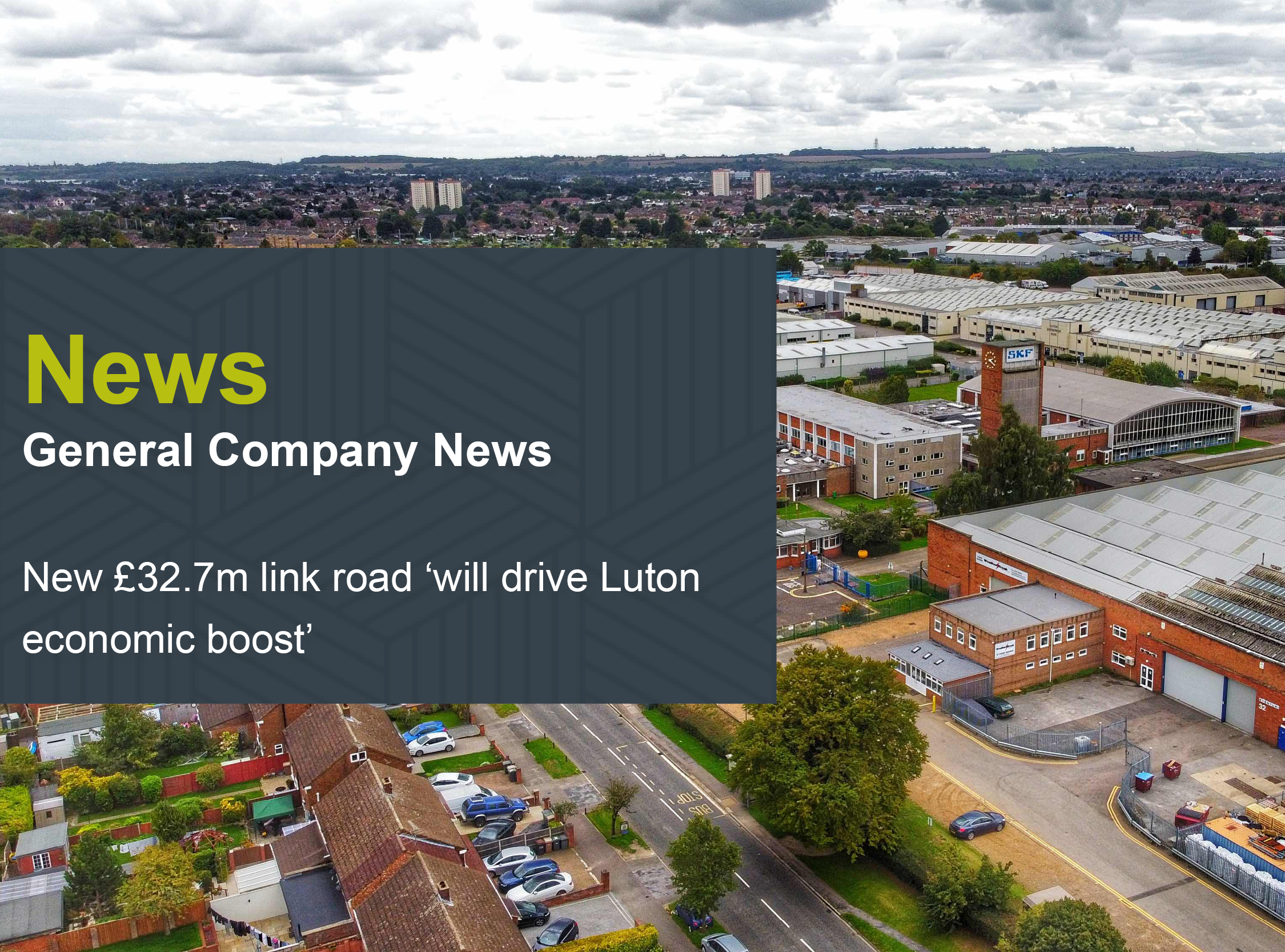 New £32.7m link road 'will drive Luton economic boost'
October 05, 2022
Construction of the new £32.7 million new road linking the M1 and the A6 near Luton will give the city an economic boost and open up large areas of land for commercial development.
Central Bedfordshire Council secured Government funding from the Department for Transport for the new road - 2.75-mile route between Junction 11a of the M1 and the A6, forming a north-western bypass for Luton.

Central Bedfordshire Website
The road will have a mix of single and dual carriageways with a 50mph speed limit and there will be a junction at the new Rail Freight Interchange at Sundon and at proposed new housing developments. The project is being led by the council and South-East Midlands Local Enterprise Partnership (SEMLEP) with support from the Department for Transport.
It will connect the east and west of north Luton, opening the area up to economic growth and easing the transport of goods between the M1 and Midlands. It is thought it will support the development of up to 3,600 new homes and around 2,800 new jobs.
The new road will open up the Camford Way industrial area, with much easier access to the M1, than the present convoluted road system at J11A. This will enhance values and increase user demand for the existing industrial estates off Sundon Park Road.
For many years the north of Luton has suffered with poor transport links.  Whilst Junction 11a has alleviated some of these issues, benefitting north Luton industrial estates in particular, access to the Bramingham ward of Luton is always difficult due to congestion along the A6.
The wider economic impacts of the M1/A6 link road will benefit Luton significantly.  This, coupled with a potential phase two development linking the A6 to the A505 in Stopsley, will effectively create a ring road around Luton and lead to additional land release.
Some of the economic benefits of the link road have already been seen with significant developments to the south of the road, primarily comprising of the Linmere Development as well as additional commercial space built at Thorn Turn, the property specialists point out.
Following construction of the road there will be a direct interchange on to the M1/A6 link resulting in a 200-metre drive to the M1 junction 11a spur road as opposed to a five-minute drive via Toddington Road. 
This will also enable land situated between the Luton Town boundary and the road, falling between the jurisdiction of Central Bedfordshire Council, to be developed.  A large amount of the land will be allocated for residential housing. However, the prospect of additional commercial development will no doubt benefit the town which is seeing low levels of commercial property stock and, in turn, record capital values reached for the town.