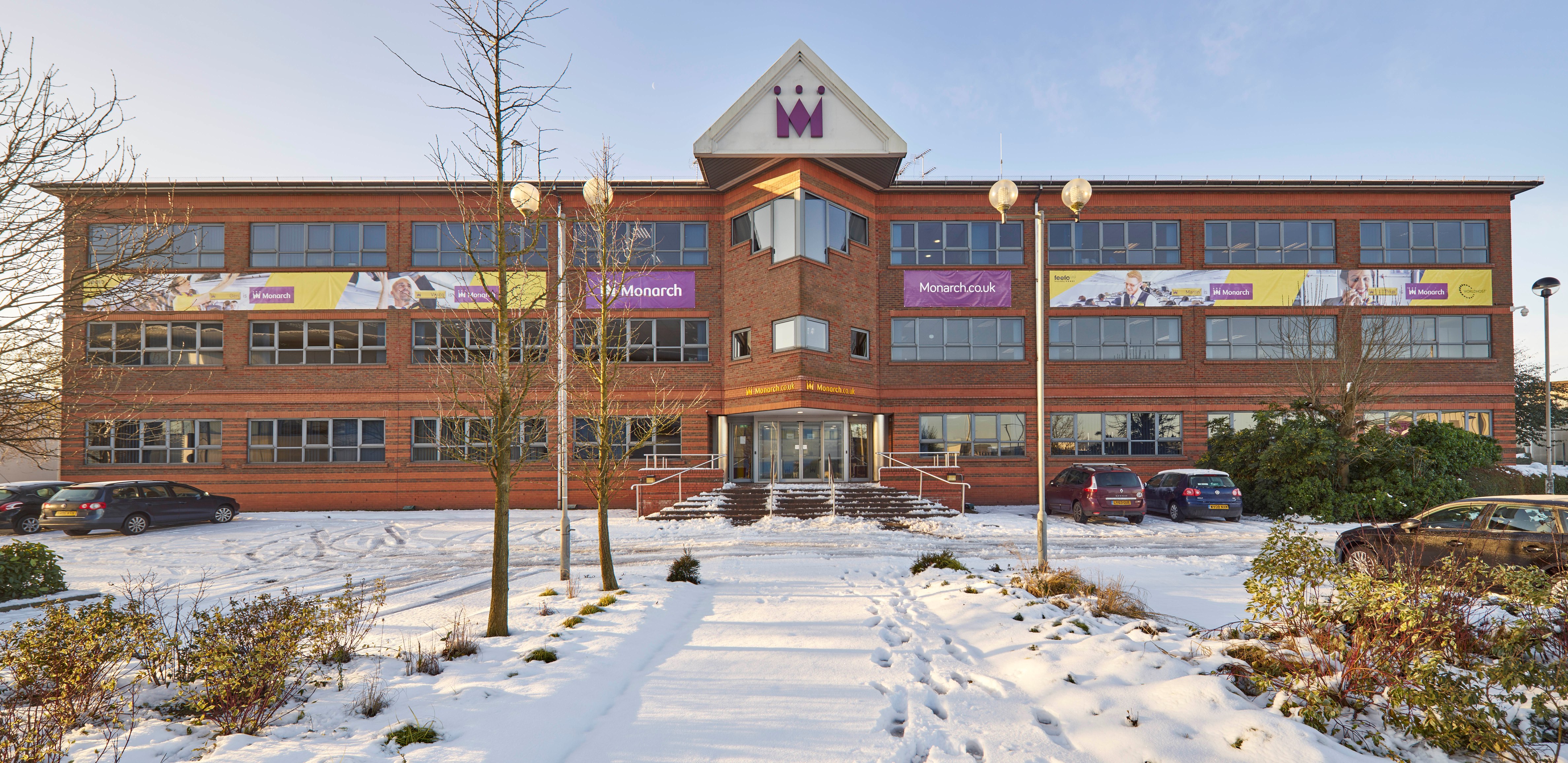 Occupier sought for former Monarch Airlines HQ
February 01, 2018
The former Monarch Airlines headquarters at Luton Airport has come on to the market.
Kirkby Diamond has been appointed as joint marketing agent, with GVA, for the 43,386 sq ft, three-storey office building, which was built by the former airline company in the 1990s.
Eamon Kennedy, head of commercial agency (group), said it was the ideal opportunity for a business to relocate to the airport, which is undergoing a £110 million redevelopment to increase capacity and improve passenger experience.
"It's rare for an office building of this size and calibre to come on to the market," he said. "We hope that a company will take the opportunity to relocate to the airport and take advantage of the redevelopment that is taking place.
"Its location is second to none and thanks to road improvements and planned improved rail facilities, connectivity is also excellent to both London and the south east and the Midlands. We have already received significant interest since it was placed to the open market and we look forward to the time that we can announce new occupiers."
The T-shaped building, on Percival Way, comprises 43,386 sq ft of office accommodation over three floors and sits in a site of 2.9 acres. As well as office space, the building has training facilities and ancillary space/storage, as well as lifts, air conditioning, and 190 car parking spaces.
For details about the property, email Eamon Kennedy: eamon.kennedy@kirkbydiamond.co.uk or telephone 01582 393330.