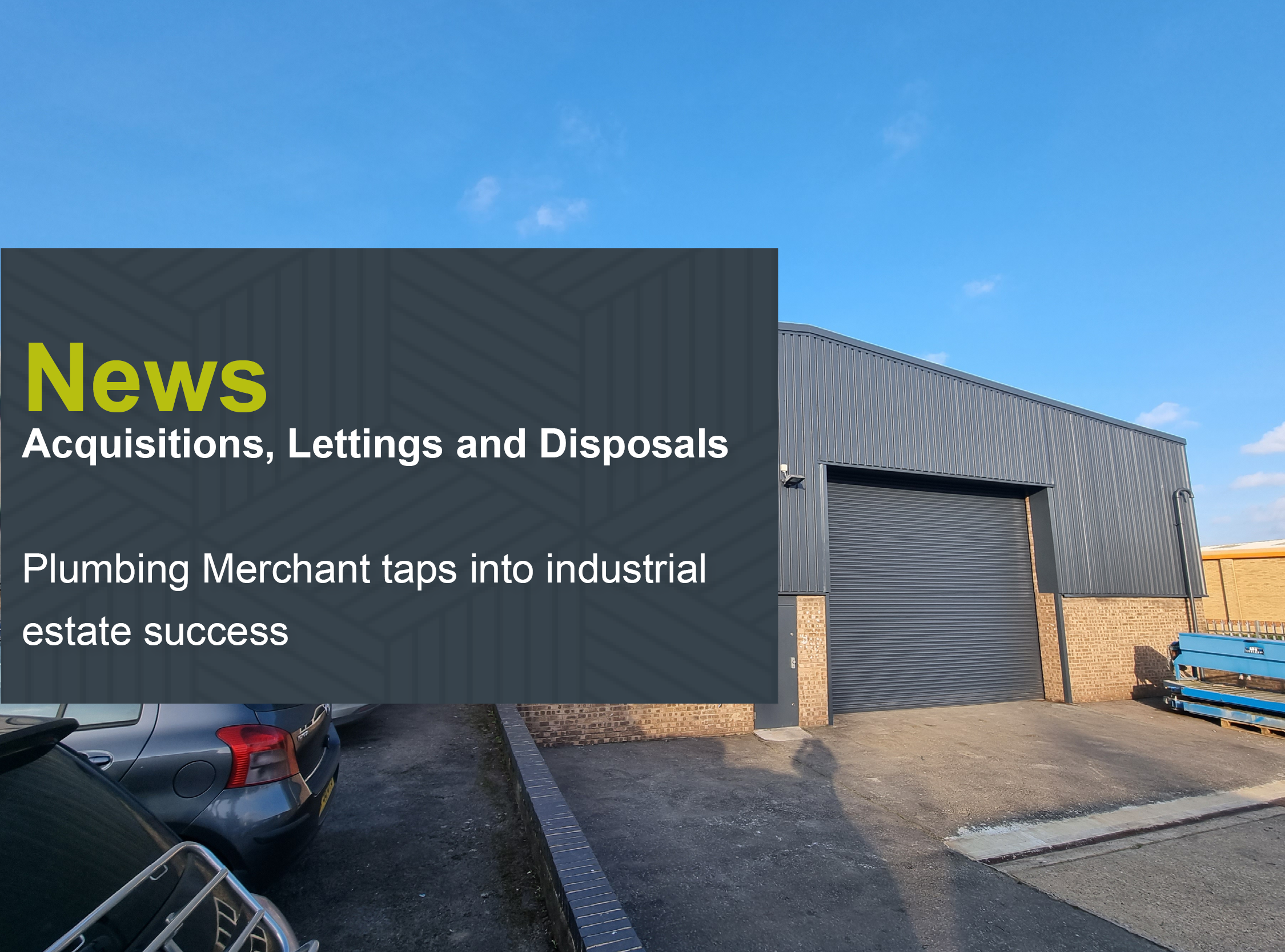 Plumbing merchant taps into industrial estate success
April 06, 2022
A national plumbing company is set to expand its trade counter operation further in Bedfordshire, commercial property consultants Kirkby Diamond announced today.

Wolseley Plumbing has signed a 10-year lease on a 9,000 sq ft detached trade unit at Cosgrove Way Industrial Estate in Luton.


Last year, six industrial units at the multi-let estate were sold as investors continued to snap up commercial property freeholds. Kirkby Diamond, acting on behalf of a private fund, advised on the sale of the industrial units and trade counters.

Eamon Kennedy, head of commercial agency (group) at Kirkby Diamond in Luton, said: "In under a year we were able to sell all six units at Cosgrove Way, which was a fantastic result for our client. Acting on behalf of a private investor, we have now been able to complete another letting on the estate to one of the country's best known plumbing merchants, which is a great result for our client."

Kirkby Diamond also acted on behalf of the landlord to deal with a dilapidations claim arising from a former tenant. Whilst the former tenant had actioned works on site, not all requirements under the terms of the lease were complied with. The company was instructed by the landlord to undertake external works to put the property back into the condition required by the former lease and modernise the appearance.

Mark Pepper, head of building consultancy, said: "This has been an interesting project where a landlord has seen the benefit of improving their asset in addition to carrying out necessary repairs. By actioning these works, our agency colleagues have been able to offer an attractive opportunity to prospective tenants".

Cosgrove Way is strategically located two miles west of Luton town centre, and one mile from junction 11 of the M1 motorway. For more information on availability of commercial property across Bedfordshire please contact Eamon Kennedy at eamon.kennedy@kirkbydiamond.co.uk or call 01582 393 330.