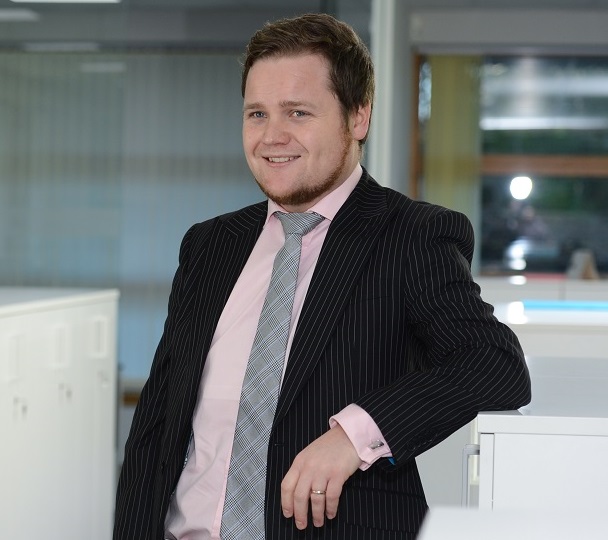 Record-breaking year
January 26, 2016
Business is booming for leading commercial property consultancy Kirkby Diamond's agency team, which has celebrated completing a record 81 industrial deals in the past 12 months.
The team's record-breaking year of industrial and warehouse deals during 2015 saw a noticeable upturn in activity involving units of 4,000 to 6,000 sq ft.
Luke Tillison, head of commercial agency at Kirkby Diamond in Milton Keynes, said:
"It's fair to say 2015 was an amazing year for Kirkby Diamond and we enjoyed unprecedented levels of activity in the industrial and logistics sector right across the region.
"To have completed a record 81 deals in just 12 months clearly demonstrates our expertise. We're successfully competing with national firms and bigger consultancies and the record number of industrial deals completed last year shows that we are now one of the top consultancies in the region."
Just under half of all industrial transactions the company completed were properties of 8,000 sq ft and under.
"There was historically a huge oversupply of units of that size in Milton Keynes because every estate in the town had multi-let estates typically built from the late 1970s to 1980s, all providing numerous units of a similar size," said Luke.
"However, there are now only a handful of units currently available in the region across this size bracket."
The past 12 months had seen a surge in activity in this sector, which had slashed availability by more than 65%. Activity has also been brisk in the 20,000 - 50,000 sq ft sector, which has left only a couple of units of this size available along the M1 corridor.
"This has been the trend over the past two years, so we've seen a gradual reduction in availability to virtually critical levels. This has led to record rents in this size bracket, with some units achieving as much as £7.50 sq ft.
"It's impossible to sustain this so we clearly need the cranes to return to the area so that we can compete with regional centres that are also seeking to attract companies that want to move out of London and the West Midlands," added Luke.

Kirkby Diamond has almost doubled its agency team size in the past three years to cope with demand in this busy sector, with transaction numbers in Milton Keynes alone quadrupling. The consultancy's Luton office has also benefitted from increased activity and is now securing bigger deals than ever.