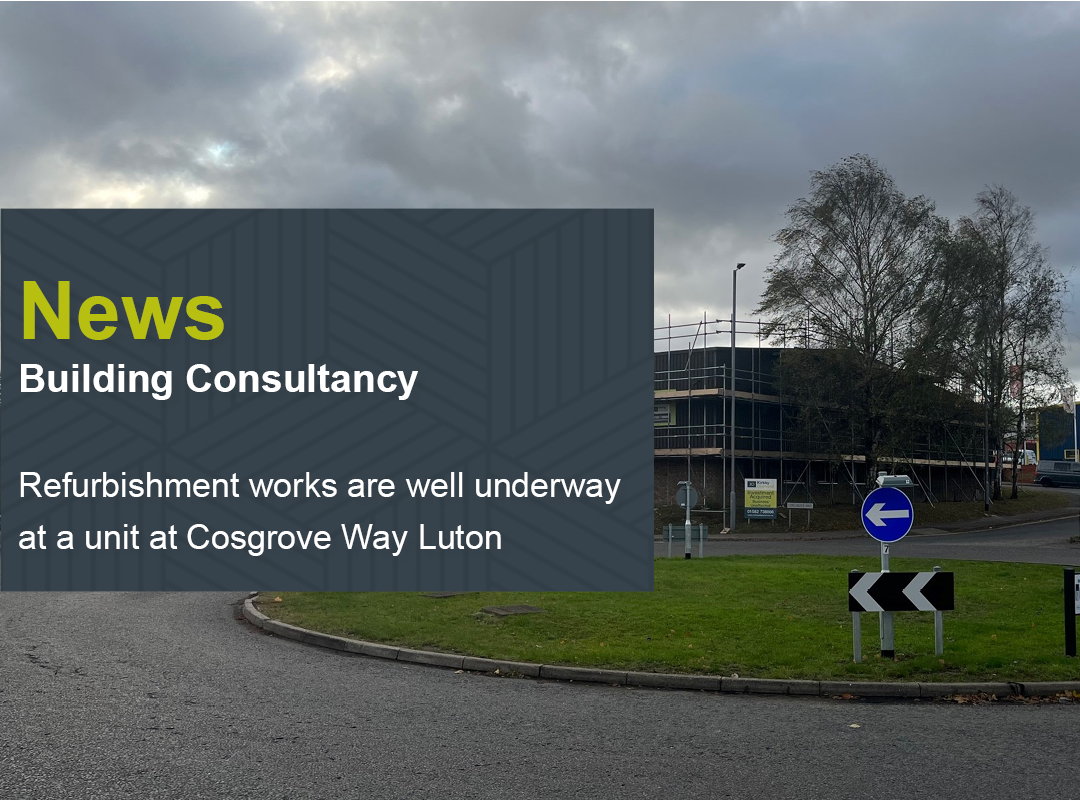 Refurbishment works are well underway at a unit at Cosgrove Way Luton
November 24, 2021
Kirkby Diamond are acting on behalf of the landlord to deal with a dilapidations claim arising from the former tenant. Whilst the former tenant had actioned works on site, not all requirement under the terms of the lease were complied with. We were therefore further instructed by the landlord to undertake external works to put the property back into the condition required by the former lease.
In addition to this work, we have been instructed to modernize the appearance of the building, provide kerb appeal and make the property more in keeping with surrounding properties on the estate.
Kirkby Diamond were also instructed to secure a new tenant for the property and have now successfully put the property under offer following a short period of marketing.
Mark, head of building consultancy says: "This has been an interesting project where a Landlord has seen the benefit of improving their asset in addition to carrying out necessary repairs. By actioning these works our agency colleagues have been able to offer an attractive opportunity to prospective tenants".