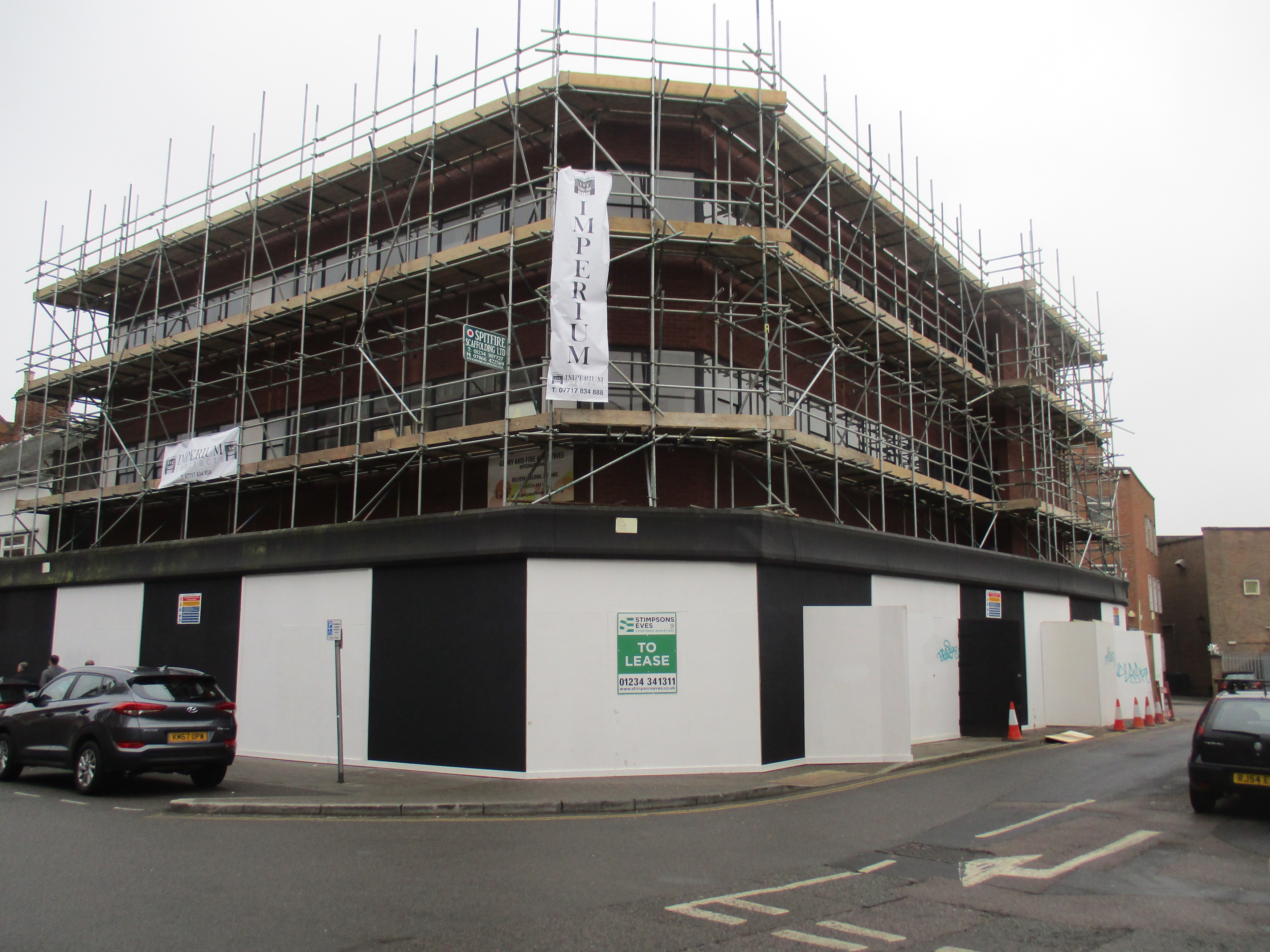 Retail units earmarked for former Post Office in Bedford
April 09, 2018
Retail units are being planned for an exclusive development in the former Post Office building in Bedford town centre.
Kirkby Diamond has been instructed by AR and V Properties Ltd to attract retailers for the building in Dane Street, which is undergoing development to create more than 30 apartments on the first floor and four retail units on the ground floor.
Nathan George, surveyor based in our Bedford office, said units starting from 500 sq ft will be available, which would be suitable for retailers offering services or selling products unrivalled by online retailers. Alternatively, the whole ground floor could be taken if interest is received from a larger or national retailer, he added.
"We are very pleased to have been appointed by the developer and will be using our local knowledge and expertise to attract occupiers," said Nathan. "We've already received preliminary interest from a London-based company that is looking to expand across the south east and the Midlands, which demonstrates that retailers are finding Bedford an attractive prospect."
The shops will be ready to occupy this autumn and will be available in shell fit out. They will initially be available to lease on new terms, however Nathan said the landlord will consider selling units on a 125-year-long lease.
The former Post Office closed in 2016 and was acquired by the developer, which obtained planning consent for its conversion and extension. David Lewin, AR and V Properties Ltd, praised the planning team at Bedford Council, which he described as "extremely positive and helpful" during the process.
Further information and specifications of the apartments will be released soon, ahead of their scheduled completion in September 2018.
For further information please contact Nathan George on 01234 905134
nathan.george@kirkbydiamond.co.uk or Michael Ruggiero on 01234 905133 michael.ruggiero@kirkbydiamond.co.uk