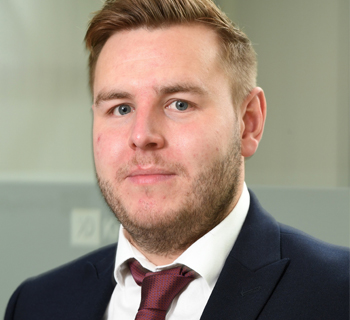 Someone once asked me "Chartered, like hiring a plane or a boat?"
May 07, 2021
Today marks five years since I qualified as a Charted Surveyor and gained the hallowed MRICS designation. MRICS stands for "Member of the Royal Institute of Chartered Surveyors" and is the accreditation given to Chartered Surveyors who pass the APC (Assessment of Professional Competence) process.
The APC is a rigorous structured training programme that moulds graduate surveyors, often fresh out of university, teaching them valuable practical and personal skills to be able to provide clients with high quality advice. Over this time, a graduate will have to gain experience in a range of competencies from accounting principles to measurement, as well as technical competencies including valuation and agency.
After a minimum of two years' training, a graduate must sit an interview which covers a case study they prepare, and their summary of experience document. The process is at times gruelling and comes with it a high referral rate, often due to a graduate's lack of rounded experience before they sit the interview.  
The process has to be rigorous, as you never know what a client could ask you or what issues you may encounter on site. Whilst a surveyor is not necessarily expected to know everything, they must be competent to work within their skillset and know when to refer matters to other colleagues.
I was fortunate enough to be trained by a team of experienced surveyors that have acted as APC assessors, so know how to overcome the common pitfalls some candidates may make. Without the guidance and knowledge passed on to me by Jean Howe, Eamon Kennedy and Mark Pepper, I never would have passed the APC.
The level of training surveyors receive at Kirkby Diamond is of a high standard, as is the firm's high expectations of candidates. This is evidenced by the fact that two of the partners and two department heads all trained at Kirkby Diamond and now work to further progress the company.
I am part of a long line of graduates that have been through the doors of Kirkby Diamond, and our current roster of graduate surveyors and apprentices continue the firm's and RICS' commitment to lifelong learning. We currently have three graduates/apprentices at Kirkby Diamond working within our Building Consultancy, Property Management and Agency departments, who will soon become the Chartered Surveyors of the future
I know what you're thinking, why go through the APC process when anyone can be a "Surveyor"?
Here are some reasons why you should use a Chartered Surveyor:
'Chartered' designation shows a surveyor has achieved the 'gold standard' of professional competence.
A Chartered Surveyor has been rigorously assessed by a group of experienced professionals. They are deemed to have the blend of technical and commercial skills and experience required to operate at the highest level in today's property and construction markets.
You can be confident that the surveyor has adequate Professional Indemnity Insurance
You will have access to an independent complaints handling procedure.
Adam Smylie is Head of Valuations at Kirkby Diamond and has overseen the training of APC candidates alongside other members of staff. At Kirkby Diamond opportunity knocks - if you are a graduate or qualified surveyor who is interested in joining a vibrant, growing firm, why not send your CV to info@kirkbydiamond.co.uk.