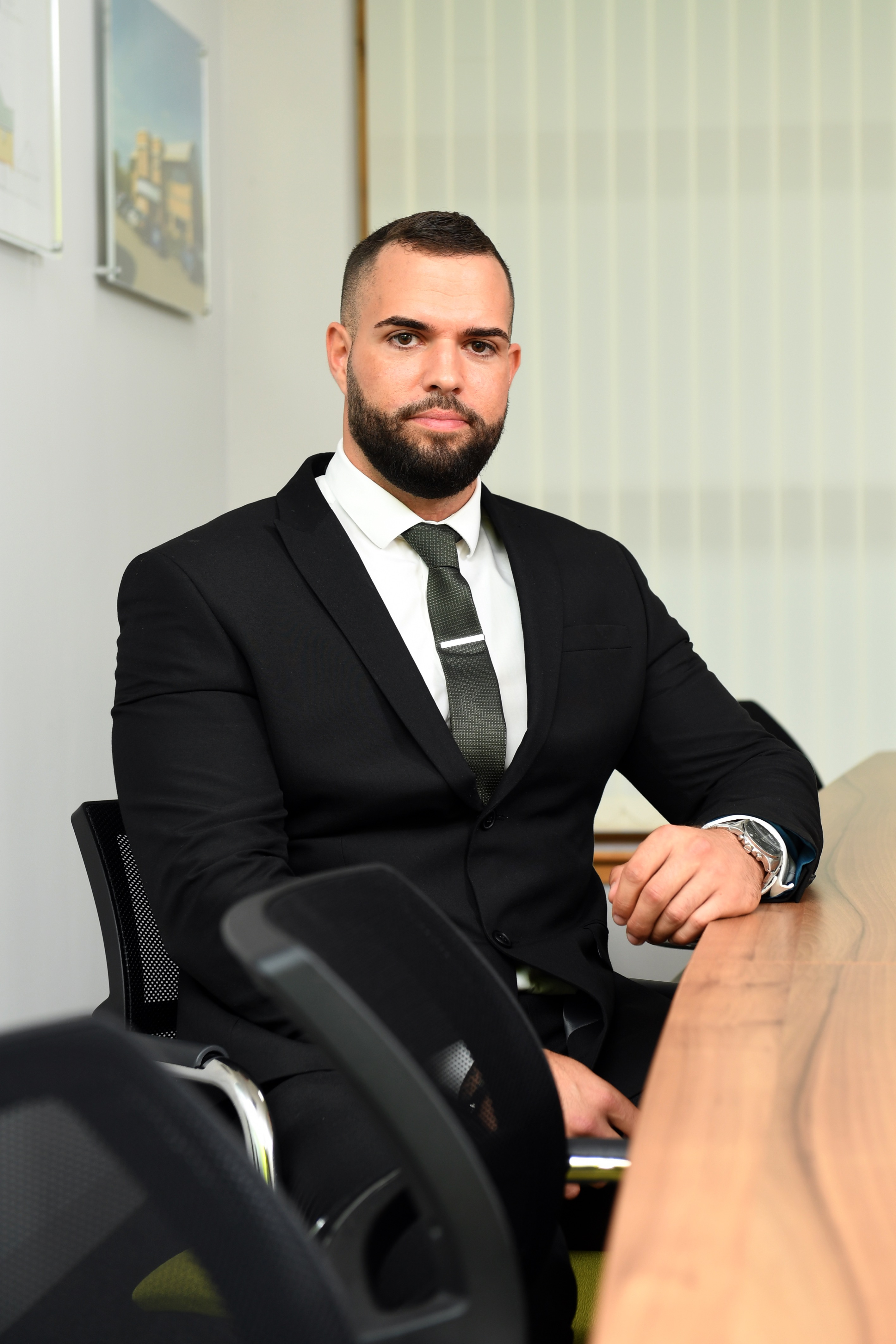 Sports fan Karl kicks off career at Kirkby Diamond
October 08, 2019
The qualified personal trainer, who coaches powerlifting in his spare time, is pulling his weight at the company's Bedford office as commercial agency surveyor and administrator.
Karl said: "I've always had an interest in property so I'm very excited to now be working for one of the region's leading commercial agents. I have worked for a number of years in account management positions in various sectors in national trade and commerce markets, so this represents a great new challenge for me.
"I'm looking forward to transferring my skills to the property sector and adding to the already superb service Kirkby Diamond provides."
Welcoming Karl to the company, Kirkby Diamond partner and head of industrial agency Luke Tillison said: "Karl will bring a new energy and dynamic to the Bedford office and we're delighted to give him an opportunity to build an exciting new career in the property sector."
Karl's career to date includes seven years in customer services at Charles Wells Brewery. Working in national accounts, he dealt with customers including Tesco, Sainsbury's and Waitrose. At property site Rightmove, he worked on data quality.
The sports fan, who lives in Bedford, likes to watch rugby and spends a lot of his spare time training and coaching in powerlifting. He's also a supporter of Saracens rugby club and Liverpool FC.
Kirkby Diamond is a full service firm of chartered surveyors and property consultants. The company, with offices in Milton Keynes, Luton and Bedford, works with local and national clients to offer a total solution to their surveying and commercial agency.