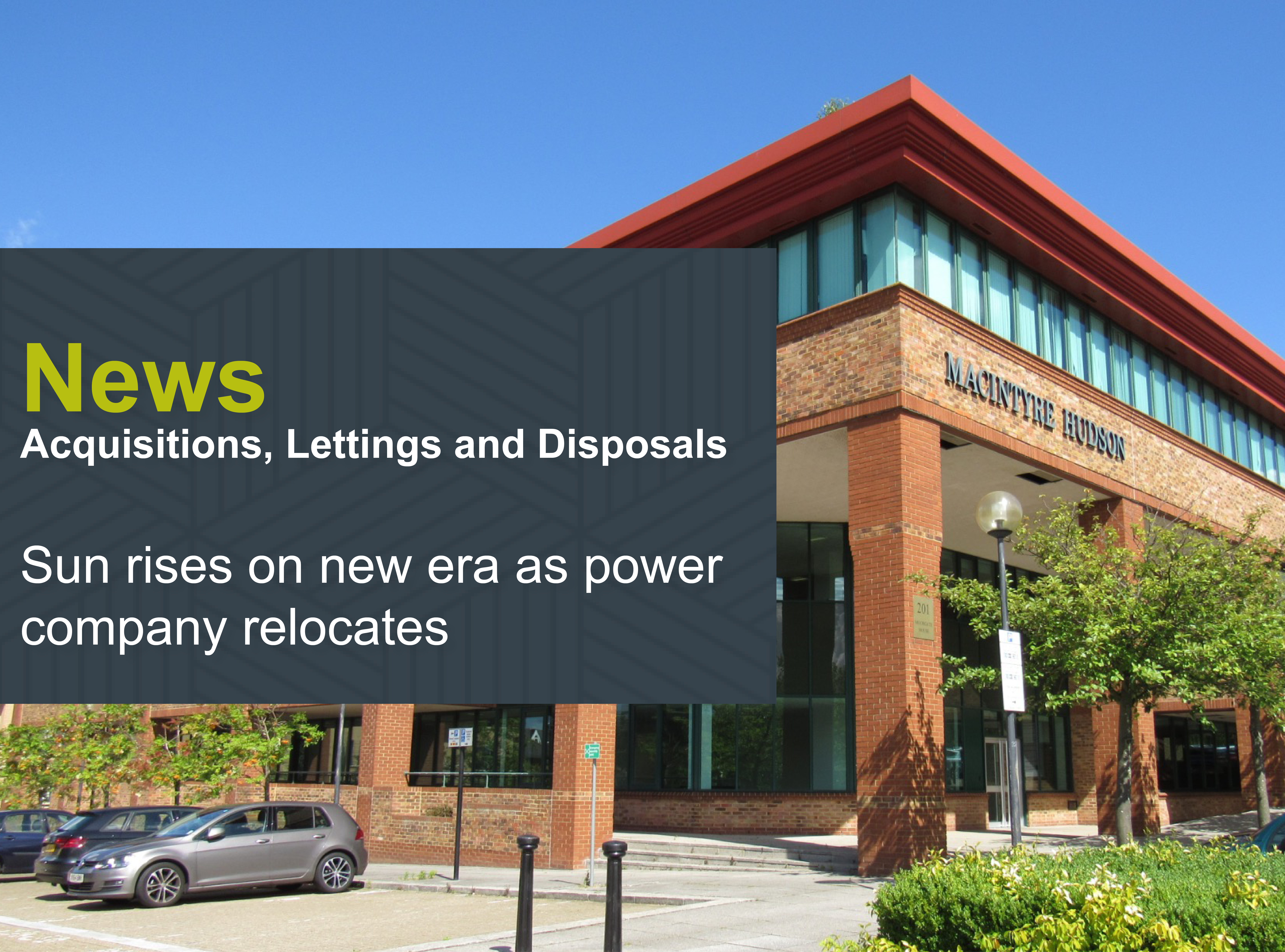 Sun rises on new era as power company relocates
August 19, 2022
One of the world's leading solar power equipment companies is expanding its UK operations after moving to a new headquarters in Milton Keynes.
Sungrow Power - the global leading inverter and energy storage solution supplier for renewables - has moved from serviced offices in central Milton Keynes to a permanent base at Moorgate House where it has taken a 10-year lease on 3,821 sq ft of space. Kirkby Diamond was acting on behalf of the landlord.

Nick Bosworth, agency surveyor at Kirkby Diamond, said: "Sungrow Power was very keen to expand its operations while staying within central Milton Keynes. The company wanted a permanent base that offered it the ability to grow further, and we identified Moorgate House as an office that fulfilled its criteria.
"Moorgate House has been extensively refurbished and delivers some of the best quality office space in the area. It has attracted a high profile professional tenant profile and will provide Sungrow Power with an excellent base from which to expand its operations across the UK."
Andrew Lycett, head of Sungrow UK & Ireland, said: "The new office at Moorgate House met all of the criteria that we set out, including the ability to provide further expansion in the future.
"Sungrow has been supplying renewable energy equipment into the UK for over a decade, and later this year plans to launch electric vehicle chargers as part of its portfolio. So having adequate space to further grow into is of paramount importance, whilst keeping the city centre location, close to the train station."
Sungrow Power Supply Co., Ltd. (Sungrow) is the world's most bankable inverter brand with over 224 GW installed worldwide as of 2021. Founded in 1997 by University Professor Cao Renxian, Sungrow is a leader in the research and development of solar inverters with the largest dedicated R&D team in the industry.
It has a broad product portfolio offering PV inverter solutions and energy storage systems for utility-scale, commercial & industrial, and residential applications, as well as internationally recognized floating PV plant solutions. With a strong 25-year track record in the PV space, Sungrow products power installations in over 150 countries. As a leader of innovation in the solar industry, Sungrow possesses a dynamic technical R&D team which consists of over 2,600 employees.