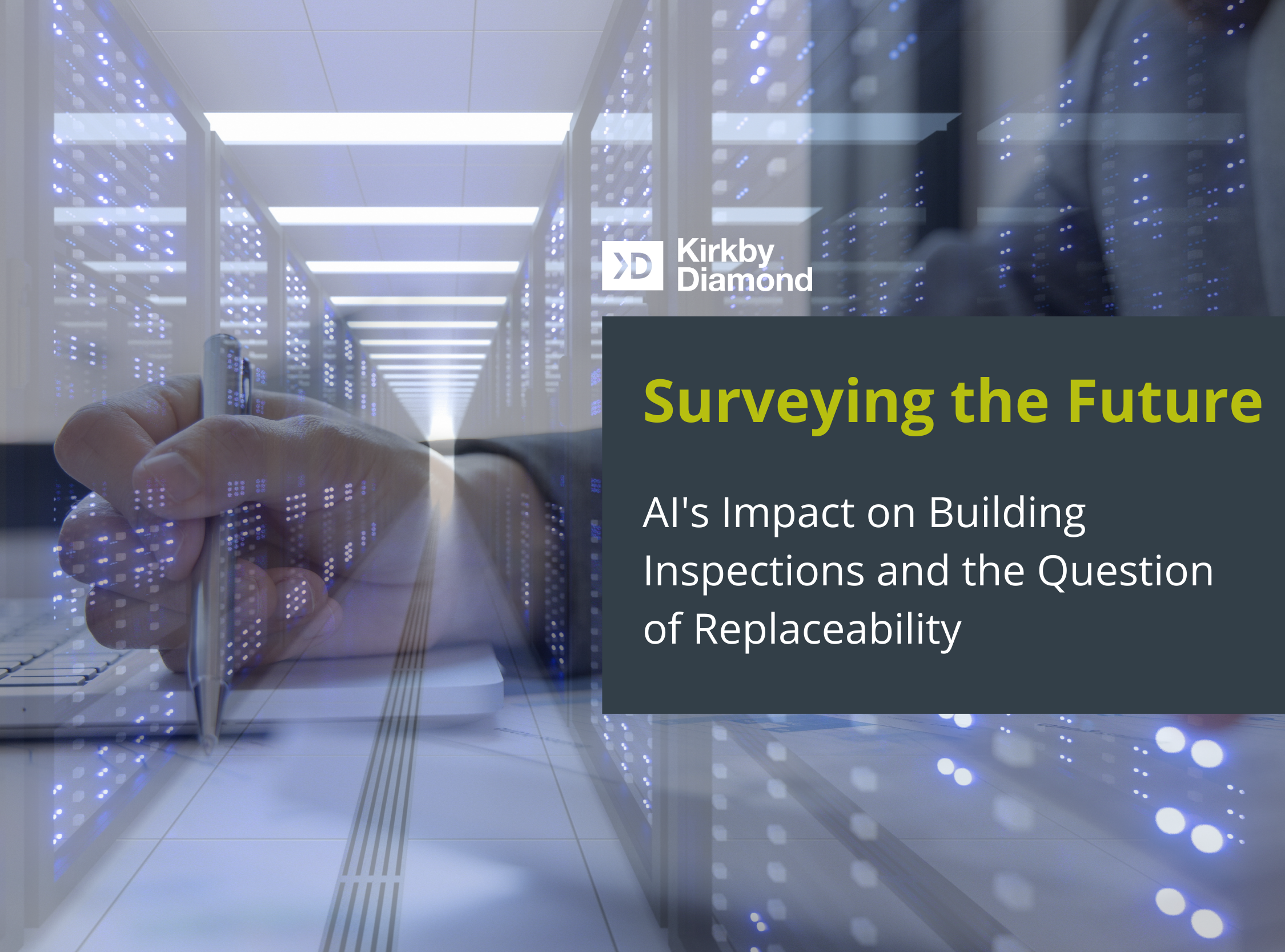 Surveying the Future: AI's Impact on Building Inspections and the Question of Replaceability
November 07, 2023
Prominent figures in the world of artificial intelligence have come together to form a ground-breaking collaboration with governments. The AI Safety Summit, which took place at Bletchley Park, saw political leaders from the United States, the European Union, and China coming together to endorse a unified approach in identifying and mitigating AI risks.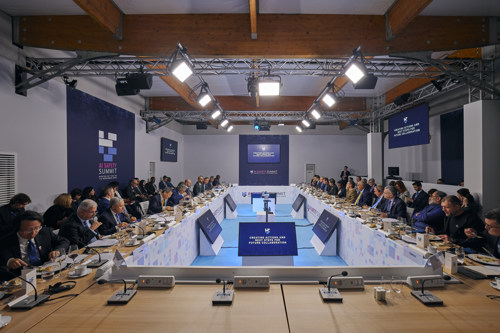 02/10/2023. London, United Kingdom. Delegates attend a plenary session on day two of the UK AI Summit at Bletchley Park. Picture by Marcel Grabowski / UK Government/Identity
Our building surveyors discuss
Discussions held by the Building Surveying team at Kirkby Diamond regarding the impact of Artificial Intelligence (AI) on their sector resonate with the broader concerns raised about AI's role in various industries. Surveyors have witnessed AI being used to support their colleagues in report writing, leading to questions about the potential replaceability of their roles.
While there are acknowledged benefits to utilising AI in streamlining processes, concerns have emerged regarding AI's limitations to building surveying in dealing with the unique attributes of buildings, defect identification and analysis and Client relationships.
AI Reporting
As a precursor to the AI summit our building surveyors held a debate to discuss how surveyors could become data collectors for AI systems, acting as a front end while AI generates reports. However, this notion was contested, because a human surveyor would still be necessary to ensure the cohesiveness and accuracy of the AI-generated report. These discussions underscore the ongoing debate about the extent to which AI might replace human expertise.
AI tends to rely on standard terms, which may result in reports that do not consider underlying factors causing defects. The effectiveness of AI largely hinges on the quality of the questions and data inputted into the system.
Potential Overreliance on AI
The concerns regarding AI extend to the broader implications for society, such as potential overreliance on AI, creating a "brain drain" of human decision-making. The fear of relying on generic AI reports in critical decision-making situations, like a portfolio acquisition, raises questions about the potential legal and ethical consequences. There's also the uncertainty of professional indemnity insurance in a landscape where AI-generated reports bear the name of surveyors, possibly leading to legal disputes.
Ultimately, the surveyors at Kirkby Diamond recognize that AI has its limitations, particularly in the realm of building surveying, where each building is unique and the necessity to 'follow the trail'. AI, they contend, might be able to identify common defects but could struggle to accommodate the nuanced characteristics of individual buildings, causes of defects and the most appropriate repair. Context is vital in defect diagnosis and is not necessarily immediately evident.
Conclusion
In conclusion, while the Building Surveying team acknowledges the potential for AI to reduce the required knowledge in their field, they do not foresee a world without the need for human surveyors to visit properties and provide essential data. The extent of AI's impact on the industry remains uncertain, much like the early days when asbestos was considered a versatile building material before its health risks became widely known, prompting a re-evaluation of its use. This analogy raises the question: Is AI the new asbestos of the surveying world, where its full implications are yet to be realised and understood?