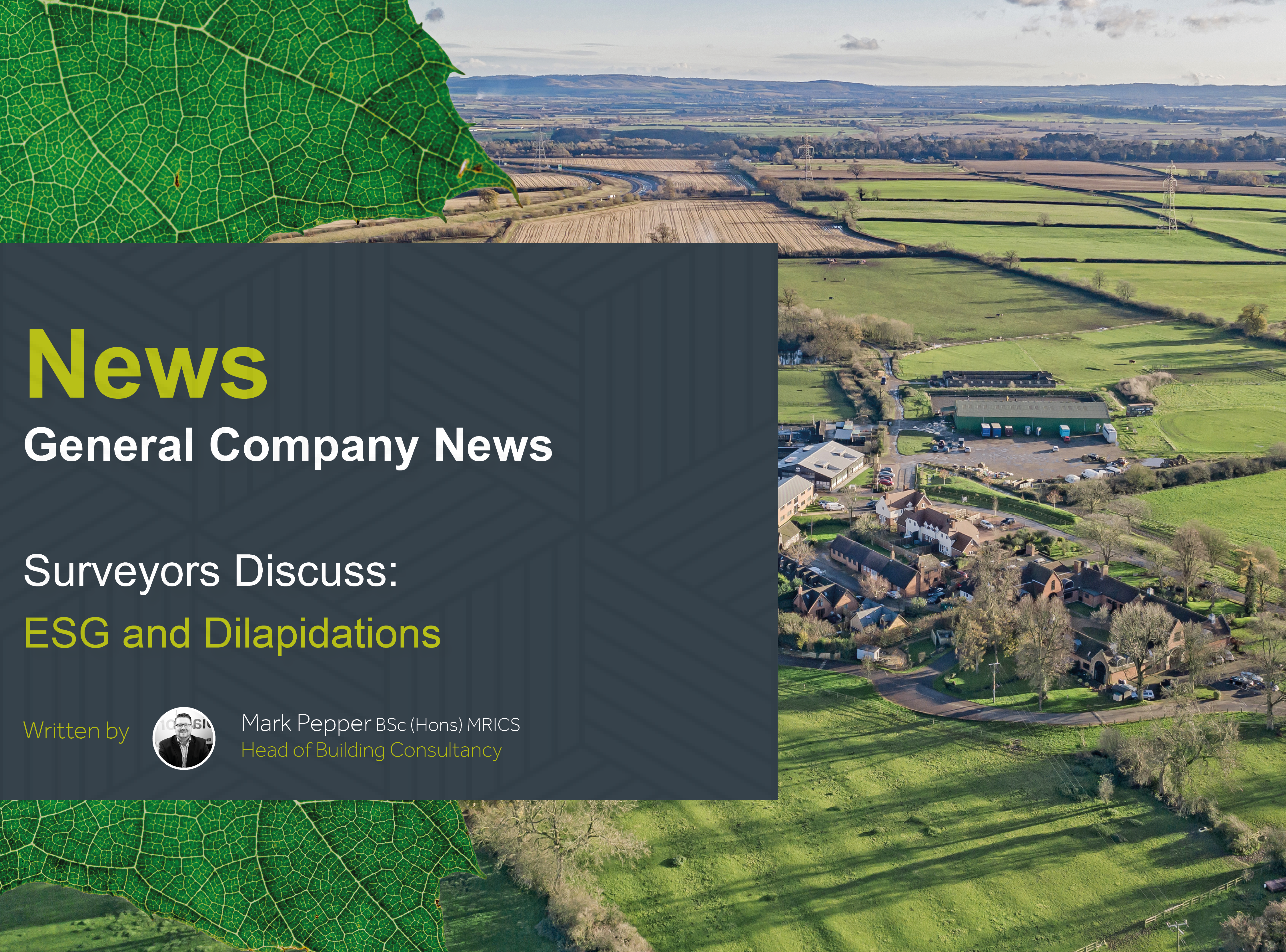 Surveyors discuss: ESG and Dilapidations
November 29, 2022
A hot topic within the industry is environmental, social and corporate governance issues (ESG's) and how these can affect dilapidations claims.
What is ESG?
ESG, which is short for Environmental, Social and Governance – is a set of standards measuring a business's impact on society, the environment, and how transparent and accountable it is.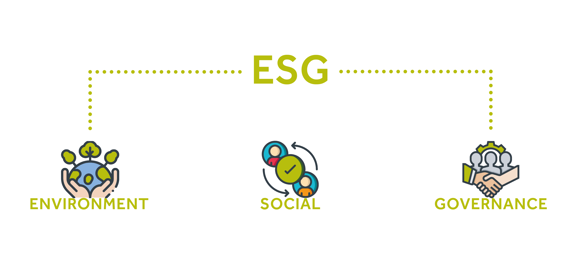 What impact does ESG have on building surveying?
For many years dilapidations surveyors have agreed that the process of simply removing all tenants past fixtures and fittings and disposing into landfill has been detrimental to the environment, but addresses the reinstatement obligation of the tenant.  With focus moving to ESG on dilapidations claims, surveyors must consider their impact and provide a forum to enable constructive negotiations to still continue. We believe surveyors will have a key role in advising Landlords in terms of dilapidations works fitting in with their corporate policies.
Having seen numerous articles published, we felt it was an interesting exercise for our Building Surveyors to discuss their views, and possible solutions, to this complex and challenging issue.  We asked our Building Surveyors what issues they felt they would have to navigate with regards to ESG when preparing a schedule of dilapidations, and how these requirements could be drafted into new leases.
It was generally agreed across the debate that under the terms of 'normal FRI' leases, tenants are currently exposed to costs for the removal of works which could be beneficial. However, without taking this line landlords are potentially at risk of being left with bills to remove works if at a later date they are deemed undesirable, or the Landlord is obligated to notify tenants of any reinstatement in advance of lease determination.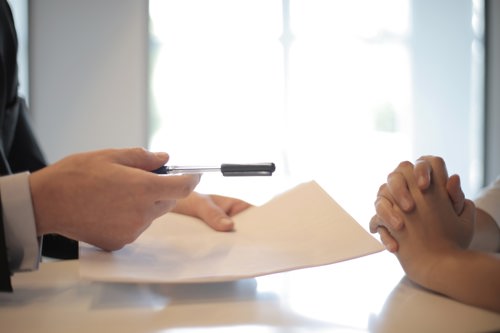 Photo by Andrea Piacquadio
One key stumbling block was the current dilapidations process of pitting parties against one another in a forum of conflict. Changes need to be made to this to facilitate parties working together in a collaborative way for the benefit of ESG, rather than their appointing Client – therefore a change of mindset is required by all.
Whilst it was felt that issues to do with air conditioning and HVAC systems can be explained to both tenants and landlords, more complex issues arise in terms of partitions and whether sub-division will suit a future tenant. Clearly that proposed new tenant may not even be in place when a settlement is reached and places a lot of risk on one party only.  The challenge is to apportion the risk equally.
Under current leasehold provisions, our surveyors felt that there could potentially be a ticking time bomb with landlords accepting works and tenants' alterations to remain being rolled into new tenancy agreements whereby they become demised.  At some point previous tenants' fixtures could become aged or outdated.  Therefore, the landlord will need to foot the bill to remove these items once it becomes beneficial to do so.  A positive put forward by one participant was that if partitions, for example, have reached the end of their desirable function, then potentially they have carried out their lifecycle and the waste produced would have less of an impact.
Building Surveyors and Commercial Agents working together
Overall, the consensus amongst surveyors was that a dialogue with our Agency colleagues should be undertaken at an early stage to establish what the property market desires. This would ensure the landlord is well informed of the benefits of retaining certain aspects of a tenant's fitout, rather than the age-old Building Surveyors concept of merely removing all goods back to a blank canvas.  This is a process within our firm we are very fortunate to be able to action with our own Agents as not all Building Surveyors firms have Agency colleagues that they can work so closely with.
To enable us to move away from the current guidance and approach of adhering steadfastly to the lease covenants would require new leases to be drafted taking into consideration ESG matters. This way mechanisms which would benefit both tenants and landlords, could help level the field, therefore allowing for both sides to enter into the ESG conversation, without fear of prejudicing their position or creating costs in the medium to long term. 
As dilapidations fundamentally attempts to re-dress the tenant's breaches of the lease covenants, it was agreed that the starting point needs to be the drafting of the lease, to enable Building Surveyors to identify and call upon the remedial works in line with the ESG requirements of the lease.
Understanding the environmental impact
From our round table conversation, the issue of sustainability and recyclability of materials was discussed and was agreed to be closely affiliated with ESG.  It was quite interesting that within an office environment, many of the materials used such as ceiling tiles, carpet tiles and glazed partitioning are difficult to recycle but not impossible.  With the knowledge that such materials may only have a 5 to 10 year life expectancy, when taking on board the traditional dilapidations process to remove all tenants installations, no consideration has ever been given to providing more eco-friendly alternatives to these materials. Whilst this does not remove the issue of wastage, if goods can be recycled this provides less impact on the environment.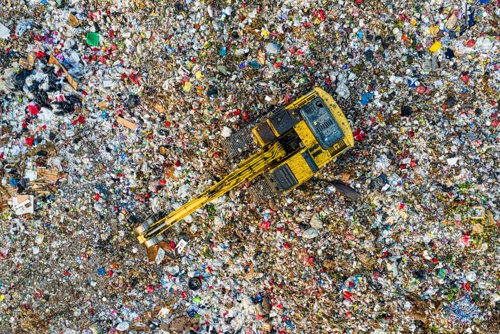 Photo by Tom Fisk
Final thoughts
In summary, our surveyors did feel they had a better understanding and consideration of ESG and how they would approach these matters with their clients in the future.  These matters are something that all surveyors need to be aware of.  However, it was agreed that more needs to be done to put in place mechanisms so that ESG can be discussed by both parties without prejudice to the more traditional dilapidations process.  These mechanisms need to be agreed and implemented quickly as any downturn in the economic market may see these environmental, social and corporate governance policies fall by the wayside, as has been seen in the past with so many well-intentioned processes.