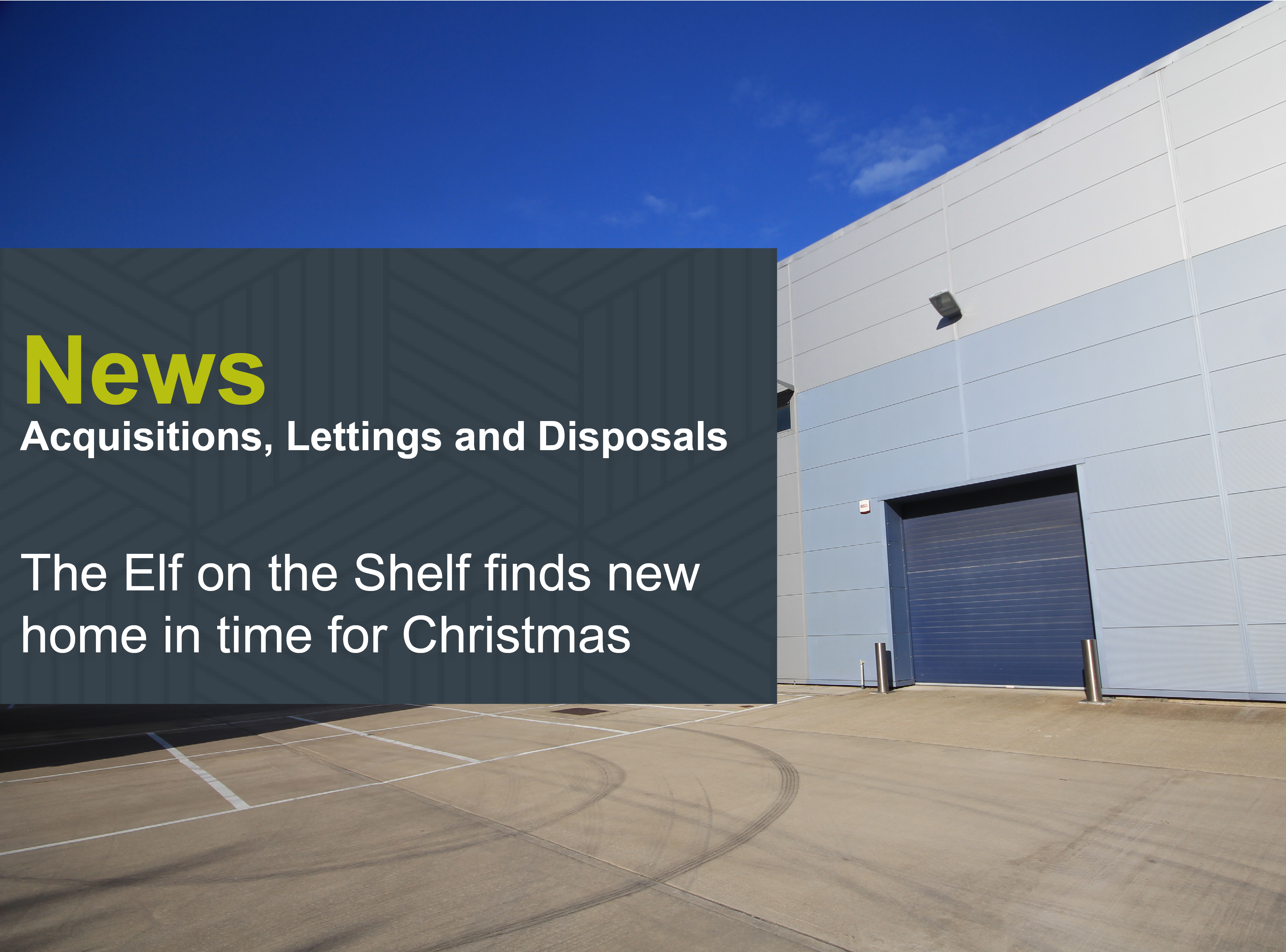 The Elf on the Shelf finds new home in time for Christmas
December 06, 2022
Christmas has come early for a well-known festive gifts specialist which is relocating in Milton Keynes due to increased demand for its products, commercial property consultants Kirkby Diamond announced today.
The Elf Store – known for its popular The Elf on the Shelf merchandise – has agreed a five-year lease on a 5,850 sq ft warehouse unit at TORC:MK, Chippenham Drive, Kingston. They have upsized from a smaller adjacent unit.
Their Christmas related products include advent calendars, board games, letters to Santa, blankets, cushions, party packs, books, Santa's Scout elves and accessories.
Andrew Dudley, consultant at Kirkby Diamond in Milton Keynes, said: "The Elf Store is the UK provider of all 'The Elf on the Shelf' merchandise which is incredibly popular with children over the Christmas period. The company previously occupied a smaller unit but needed more space to accommodate increased stock holding.
"When unit 10 became available we entered into discussions with them and let the unit on behalf of our client at a rent that sets a new record for the estate."
Toby Spoerer, of The Elf Store, said: "We would like to thank Andrew Dudley and his team at Kirkby Diamond for helping facilitate our move into larger premises before the Christmas period."
Unit 10 has eight-metre internal height clearance, a surface level loading door, high quality offices, and allocated parking.
TORC:MK is a modern industrial estate constructed in 2006 and is suitable for a range of companies. It is located in Kingston, one of the premier business and employment locations in Milton Keynes, situated near junctions 13 and 14 of the M1 motorway.