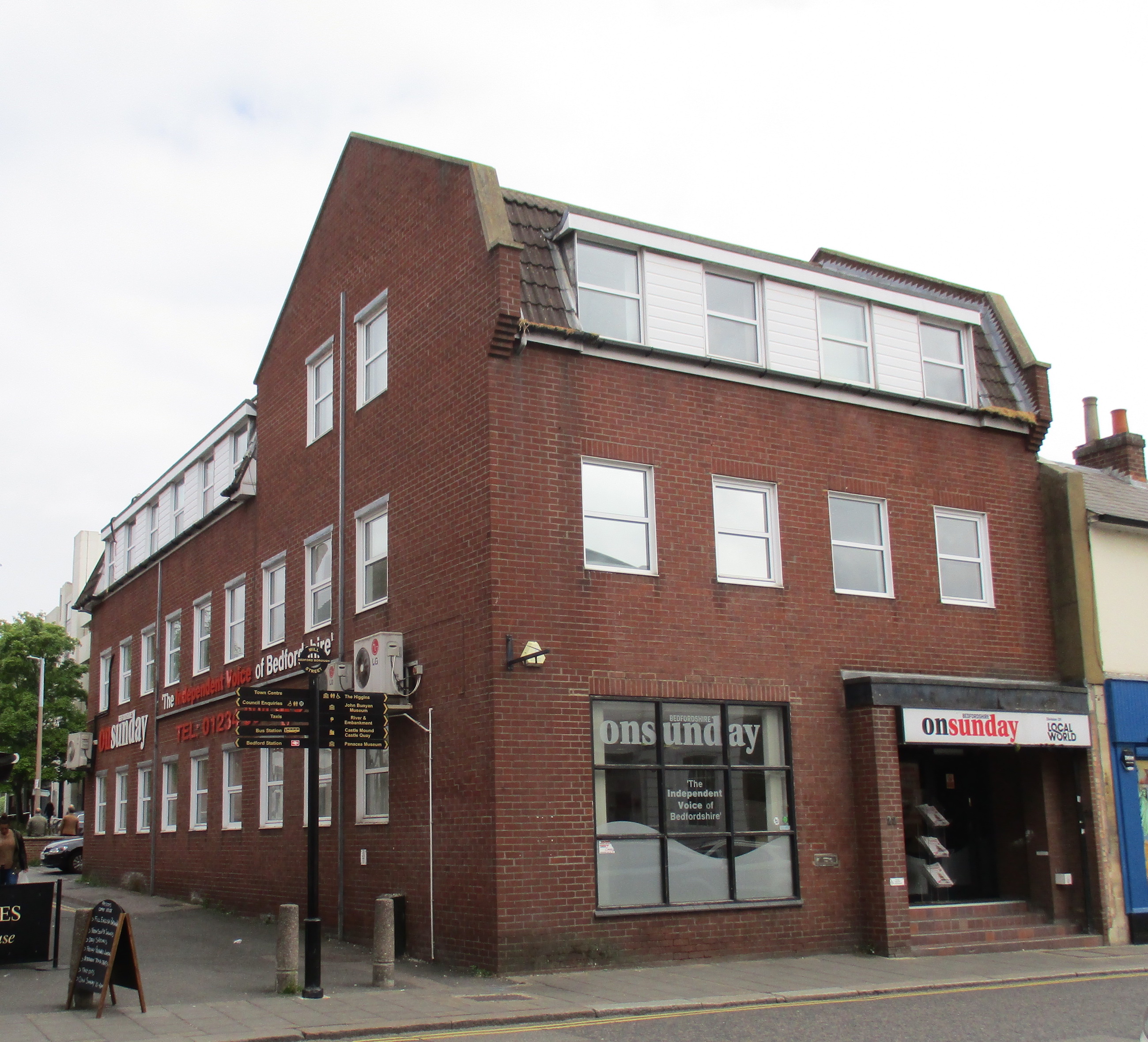 The end of large office-resi conversions in Bedford in sight
March 05, 2018
A surge in enquiries for office premises in Bedford could spell the end to large office-residential conversions in the town centre, says Nathan George, surveyor at our Bedford office.
With two conversions now underway that will deliver 46 new apartments, the availability of quality town centre office space is becoming very limited.
His comments follow the sale of the former Bedfordshire on Sunday offices at Mill Street and Charter House, Bromham Road, both of which Kirkby Diamond advised on with the owners.
Nathan said: "The sales of these two office buildings underpin the ever-strengthening demand from developers looking to convert offices to apartments.
"Over the past two years alone, we have seen more than 450,000 sq ft of office space sold for residential conversion across the town, which has resulted in more than 800 new apartments."
However, he said over the past four months, we have received a surge in enquiries from businesses looking to move to or expand within the town centre and analysis of the local office market now suggests that large-scale conversions have reached saturation point.
"The availability of quality town centre office space is becoming limited, so it is unlikely that the town will offer up many more substantial buildings for residential conversion," said Nathan.
"Landlords of large town centre offices with upcoming vacancies would be well placed to ensure their buildings are modernised to take advantage of the rebalance in supply and demand and the potential to harness increased rents."
Kirkby Diamond advised the owners of the Bedford on Sunday building to sell via informal tender, which attracted significant interest from both local and national developers.
The 5,612 sq ft three-storey building was marketed for £500,000 and 19 bids were received, which resulted in a higher than expected sale price being achieved. Work is already under way to convert the building into 12 apartments.
Kirkby Diamond also brokered the deal for the acquisition of the 13,500 sq ft Charter House, Bromham Road, on behalf of the developer. The building is now being converted into 34 apartments.
"There's no doubt that residential agents are still reporting a good level of take up on flats, especially from private renters and young professionals who want to live in low-maintenance modern apartments, with easy access to the town centre," said Nathan.
"However, following a particularly busy few years in bringing back residential space to Bedford, the market intelligence suggests this has now peaked."