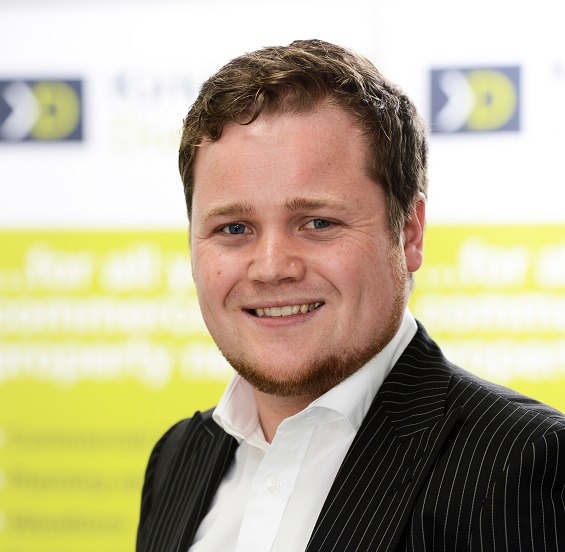 Top 3 Finish in prestigous awards
April 04, 2017
It's celebrations all round at commercial property agents Kirkby Diamond after yet another impressive showing in prestigious national awards.
The agency secured two top three places at the EGi Deals Competition 2016 in the office and industrial categories in the South East region.
It achieved a second consecutive third place in the industrial category, but reached second place for offices, a rise of seven places on the previous year.
The competition celebrates the UK's most active regional commercial property agents, and is organised by leading publication Estates Gazette. The South East region excludes London.
Luke Tillison, head of industrial agency and asset management at Kirky Diamond, which has offices in Luton, Milton Keynes and Bedford, said: "This is a wonderful achievement for the team, and recognition of all the hard work that was put in throughout the whole of last year.
"Our highly experienced agency teams work closely with our clients to provide the best possible deals for them, and it is this approach which is paying dividends" he said.
"To see that we have retained our impressive placing in the industrial category is very pleasing indeed, but to climb up to second when it comes to offices fills us with immense pride."
Some of the major deals that contributed to its success include the sale of a 90,000 sq ft industrial unit in Milton Keynes to Redbull Racing, the acquisition and subsequent sale of a 40,000 sq ft hi-tech laboratory unit in Milton Keynes to R House Asset Management, and the letting of a 17,000 sq ft office building in Luton to Cambridgeshire NHS Trust on behalf of APAM.

Kirkby Diamond's agency team comprises of a team of 10 with about 100 years' experience between them. It's strategically located offices in Luton, Milton Keynes and Bedford enable it to take a highly holistic viewpoint on all activity spanning the M1, A1 corridors of the northern Home Counties.
Kirkby Diamond has an agency team based in each office, which provides clients with on the ground feedback at the same time as being able to refer to the wider market with confidence.
To further enhance its collaborative approach and to ensure each office/agent is capitalising on relevant enquiries, Kirkby Diamond has invested heavily in a fully integrated web-based agency system, which enables it to manage clients' instructions more effectively.