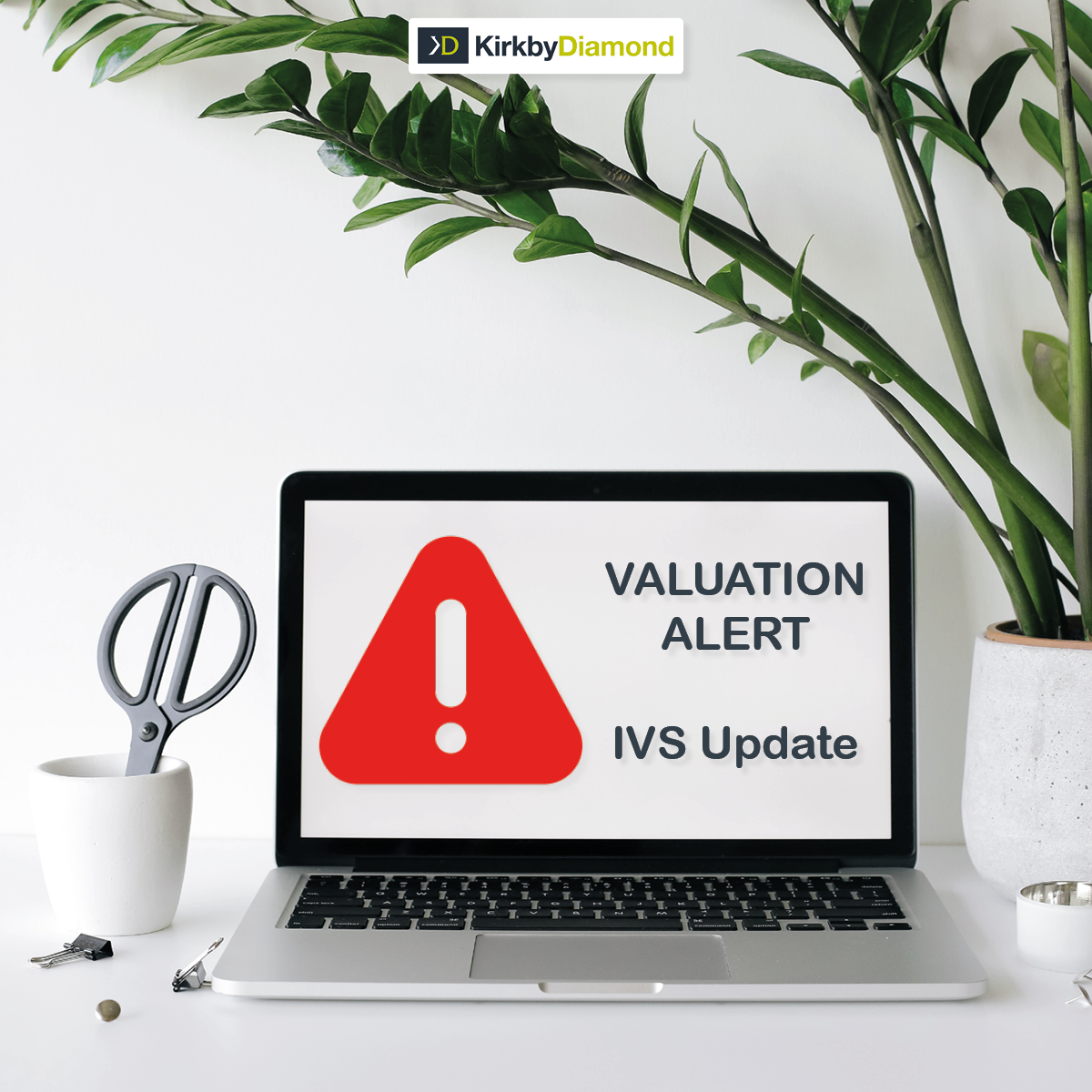 Valuation Alert – IVS updated
August 16, 2021
What is IVS?
The International Valuation Standards Committee (IVSC) have released their updated internal valuation standards (IVS). The role of IVS is to act as a global guide for valuation professionals, so that all practitioners follow set guidance and ensure valuations are consistent and transparent.
The role of the valuer in most property transactions is to advise on value, which is often linked to sales of transfers. The guidance ensures that valuers over the globe are carrying out valuations to the same or similar standards, as local markets reporting standards can vary.
When does it come into force?
The latest version of IVS comes into force in January 2022, and as is customary to incorporate changes,  a new edition of RICS Global Standards - Valuation "Red Book" will follow, effective from January 2022.
-------
Thoughts from our valuers
Darren Pape, Senior Surveyor at Kirkby Diamond comments "Being a valuer who undertakes Red Book valuations, we need to be aware of the requirements of the RICS. By staying up to date with changes as they happen, it allows us to be proactive by incorporating changes into the templates early to ensure clients continue to receive up to date advice".
Adam Smylie, Head of Valuation at Kirkby Diamond added "2020 and parts of 2021 were difficult for us valuers with the Covid 19 pandemic creating valuation uncertainty. We are fortunate enough to work in an industry where, as members of a regulator like the RICS we received guidance on how to deal with issues such as this throughout the pandemic. Early notification of changes of valuation standards allows us to be at the forefront of valuation and adapt our reports early on to ensure compliance. Our reports are completed to a high standard and are well received by clients. Providing accurate and up to date advice only further enhances our valuation offering".
For more information on valuation services Kirkby Diamond offer, please visit https://www.kirkbydiamond.co.uk/our-services/valuation/  or contact our team on Valuations@kirkbydiamond.co.uk