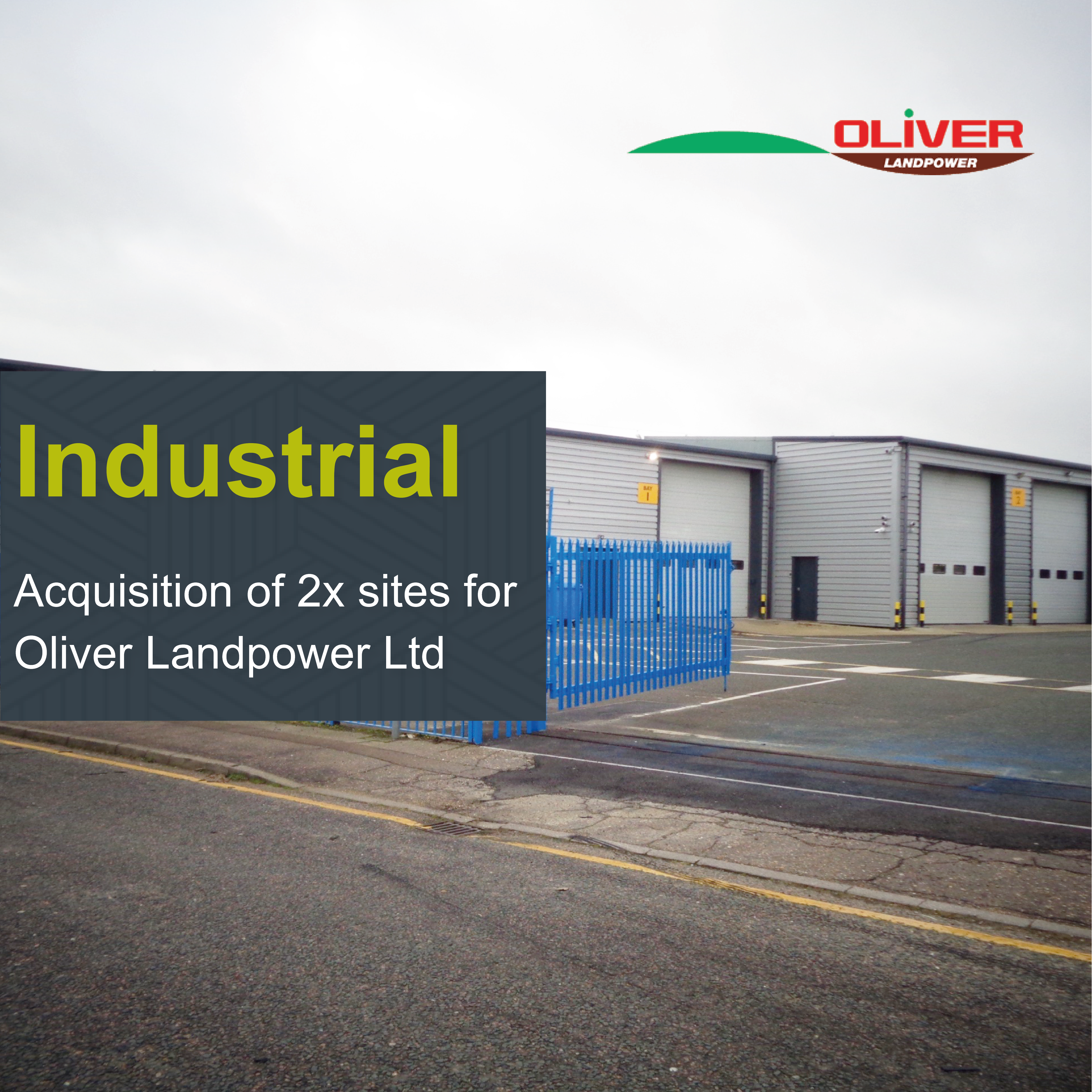 2x leasehold acquisition on behalf of Oliver Landpower
January 30, 2023
Oliver Landpower Ltd, a main JCB Agricultural machinery dealership alongside other market leading machinery brands, has agreed deals on new depots in Stratford-Upon-Avon in Warwickshire and Colchester in Essex.
Andrew Dudley, Consultant at KD led the negotiations on behalf of Oliver Landpower and has been involved in a further six acquisitions for the company over the last 10 years. Kirkby Diamond provides a range of services for the company.
In Stratford, Oliver Landpower has agreed a 10-year lease on an 11,000 sq ft depot on a 4.86-acre site at Goose Lane in Upper Quinton.
In Colchester, it has agreed a 15-year lease on a 9,200 sq ft depot on a 0.8-acre site at Heckworth Close, Severalls Industrial Park.
Andrew Dudley said: "It is great to see Oliver Landpower successfully expanding its operations into new territories. Our work on behalf of the company saw an existing farm machinery business acquired while we negotiated the lease terms that became part of the wider business acquisition.