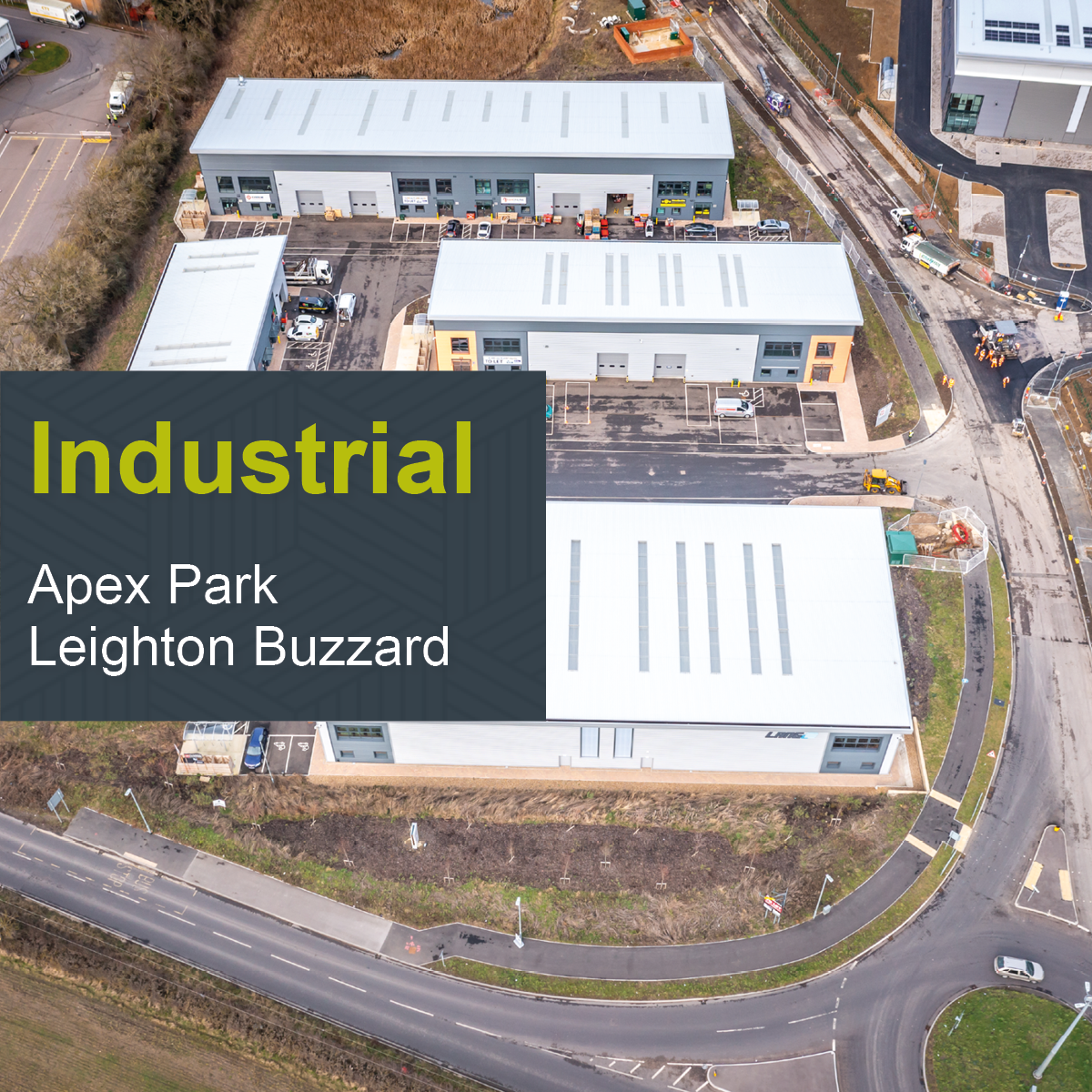 Lettings & Investment Sale at Apex Park
March 29, 2022
A new build industrial estate consisting of 13 industrial/ warehouse units let by Kirkby Diamond. The joint agents were Louch Shacklock. 
Kirkby Diamond were subsequently appointed as joint agents with DTRE on the sale of the investment and Colliers Capital has acquired the fully let industrial estate for an undisclosed sum.
Ben Grossman, investment director at Pears Property Advisors, said: "I am delighted to announce that we have completed on the disposal of Apex Park, Leighton Buzzard, to Colliers Capital. This is a well located, fully let industrial estate with a 3.25% yield that should provide the buyer with excellent rental growth opportunities moving forward.
Luke Tillison, managing partner of Kirkby Diamond, has been involved with the development for more than five years. He acquired the land, including the site to the rear now known as Ascent Park, on behalf of Pears Property Advisors five years ago. The rear part of the site was sold to the Firethorn Trust and Apex Park was developed on the remaining section.
He said: "It's very satisfying to see a scheme through from its grass roots all the way to becoming a thriving industrial estate. Having purchased the land for Pears Property Advisors, witnessed the development of the industrial estate and completed the lettings of the units, to now have completed disposal of the investment, is an achievement of which the team at Kirkby Diamond is very proud."