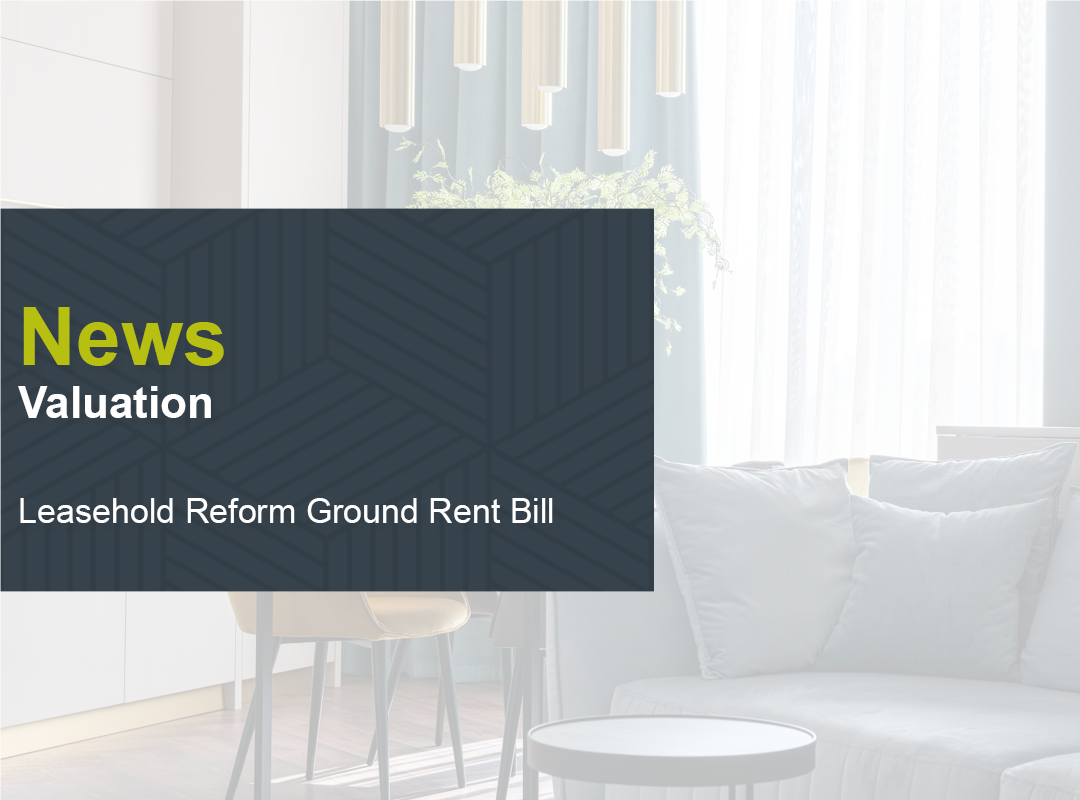 Ground Rent Proposals Gather Momentum
January 13, 2022
For those of you that have followed our articles before, you will have seen our earlier article on the Leasehold Reform (Ground Rent) Bill. These proposals by the Government aim to put an end to freeholders being allowed to grant leases with rising ground rents either under new leases or via lease extensions.
In recent weeks, the Leasehold Reform (Ground Rent) Bill has been discussed in the House of Commons with the proposals now needing further examination before they are enacted into Law.
There is no timetable for when the proposals will be enacted, however some of the major housebuilders are already taking notice. Whilst proposals work their way through Parliament, some major housebuilders are now only granting long leases on peppercorn (Nil) ground rents to pre-empt a change in the law.
There has also been some further good news for long leaseholders in some affected Taylor Wimpey properties. The housebuilder has agreed to voluntarily remove doubling ground rent provisions contained within many flat and house leases. Leaseholders will see their ground rents reset to the initial rent before any doubling provision took place. Originally, plans had been drawn up to offer leaseholders new lease terms based on uplifts in line with the Retail Price Index (RPI), however the Competition and Markets Authority deemed this unfair to long leaseholders affected by their existing lease terms.
Adam Smylie, Head of Valuation at Kirkby Diamond comments "This is a positive step in the right direction for leaseholders, particularly as several major housebuilders have agreed to sell new properties at peppercorn ground rents. Whilst the ground rents scandal affecting new homes is widely publicised, in my opinion this is not even the tip of the iceberg. Many leaseholders have been trapped in similar arrangements where they have sought to extend their lease without professional advice. In some cases, purchasers may have inadvertently been signed up to these kind of lease terms where a lease has been extended prior to a sale taking place.
"Whilst conveyancers, solicitors and valuers have become more aware of the doubling ground rents issue in the last five years, thousands of new leases were granted before 2015 which may contain these onerous lease clauses. We regularly represent leaseholders who have signed up to onerous lease terms and work alongside them to extend their leases or remove ground rent liabilities under voluntary arrangements "
-------------
Kirkby Diamond are ALEP Members and have an active residential leasehold advisory team. For more information on leasehold extension and enfranchisement queries please contact Adam Smylie on 01582 738 866 or email Adam.Smylie@Kirkbydiamond.co.uk
Credit: Photo by Max Vakhtbovych from Pexels